Just a random person...
Army Strong ツ
So! Here I am. I have had so many accounts on here, believe you me. But now I'm 16 and I just need the one, there were other accounts I had [of course] but I was either hacked or it don't allow me to log in.

And, no. I'm not going to leave. I wish I didn't leave my other accounts [though some where not on accidental leave] but I'm going to stay here on this one.
If you wonder what I do; I sketch, read, write, cosplay, and share rather interesting things. I write a lot of journal entries so, if you don't want to be spammed with journal entries, be careful when you click the "+Watch" button.
The profile picture was made by the lovely Grabapencil. =3
~Stamp Collection of Stamps~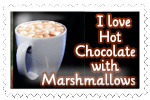 Which DreamWorks Character Are You?
Astrid Hofferson, How to Train Your Dragon movie(s).
Tough, rational, and attractive, you're known for being both a badass and the voice of reason in your peer group. You're fiercely loyal to your friends and won't hesitate to hit them with the straight-talk stick if they need to hear a tough truth.