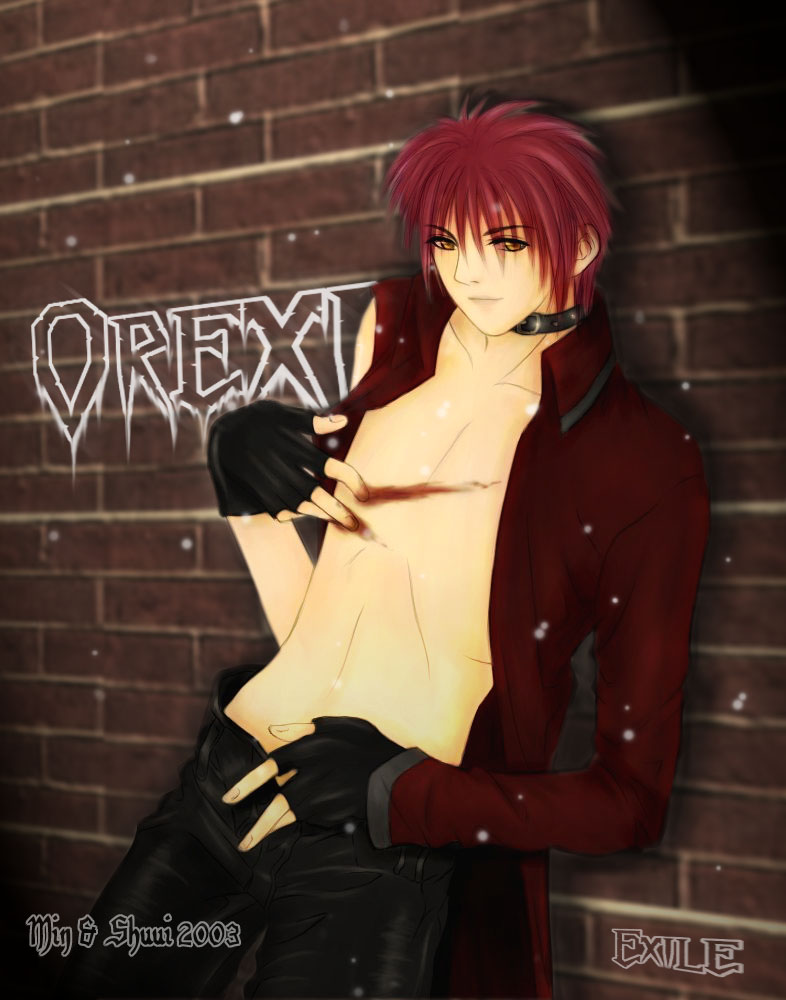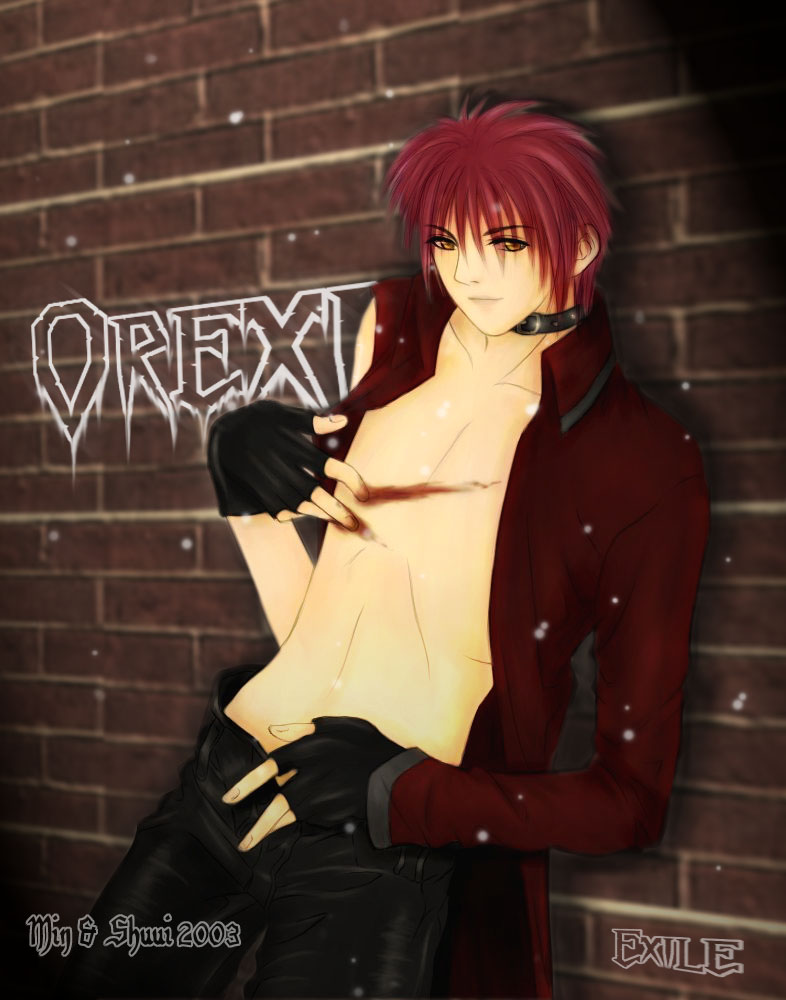 Watch
This is drawn for my
neechan
! Her character Orexis for our RPB 'Exile'!!
A thank you gift for my blog's lovely layout! And a Thanks for 3000 hits for my DA acoount! THANK YOU!!!!
His pose IS a tad sexy here I guess...o_O;; The blood's added for fun and erm... *coughs* to hide where his finger is placed erm... un-intentionally.
And the snow is added to make the picture more... *sweats* Not so plain... yah.... And who cares if he is cold!
A friend said the snow and his nakedness makes him more sexy...
Tools: openCanvas 1.1, Photoshop 7.0
Time Taken: 10++ hours? (I shall remember to time myself next time...=_=
Character: Orexis
Series/Owner: Exile -RPB- , Min
Fav. aspect: EYES!! And the collar! Mwehehehe~
The blood too...