We know very little, to about nothing about Smolder, they didn't really dive into her personality as much as the other students. Maybe this is why they wanted to save her introduction to Spike for this episode! Smolder seems like another hardcore type of dragon, but not as hardcore as Ember. Just what kind of personality can we get out of these two being together? Surely enough, I don't think they would go the romantic route even the slightest. It's nice to see Spike shipped with other dragons fandom wise, but I kind of doubt that Smolder and Spike would have any type of romantic feeling for each other. If anything... I would totally ship Ember and Spike a lot more since we have known Ember for a lot longer now. Who knows, maybe Smolder will be the next best dragon right with Spike!
It's review time everyone!
Acne is always a huge pain, especially whenever it evolves all around your face and sometimes even the rest of your body. Spike's condition only let us know that he was indeed growing up and there was nothing he could really do to stop it. It's such a shame to hear that whenever a dragon grows up in the dragon lands, they have to leave home. I'm very happy this is not the case in Ponyville. Everyone knows that no matter how much you grow up, you will always be loved by the ponies. All Spike really needed to do to control the breakout is stop by Zecora's. Of course, he got to make that stop, but he never really did get to use that lotion! Whenever Rarity started to have side-effects, I thought that it would be because of Spike having that strange breakout of acne. Rarity just seemed to have a bit of reaction with the Phoenix feathers and her hearing was totally blown. Both Rarity and Spike were in total danger just because of this. They were very vulnerable with Rocs because of this and there was nothing that they could really do. Very glad to see Twilight come along and finally save these two from a disaster waiting to happen!
I didn't really expect much action from this episode, but after the BIG reveal of Spike getting his wings, things got real! Be it as it may, but giving characters wings is just something that very few fans cannot stand. I for one think that this will be a VERY exciting new approach for Spikes character in the future. Just imagine how much more useful Spike will be! He saved the Crystal Empire twice, but what could he possibly save now that he has his very own wings? I think it's safe to say that no matter how much one character changes, their personality will always still remain intact. The Twilight and Spike moments in this episode were so very sweet as well. It's easily to note that Twilight is a lot more closer with Spike than ever before. The day we get another Twilight and Spike centered episode, I am really expecting some strong feels! We also got a lot of laughs out of this episode mostly with Spike and his breakout and Rarity with her unnecessary shouting, but side-effects will get the best of us! Also got to point out that the beloved Peewee has returned! That takes us all the way back to season 3!
No matter how much Spike changes, his personality is always going to remain the same!
NEXT EPISODE...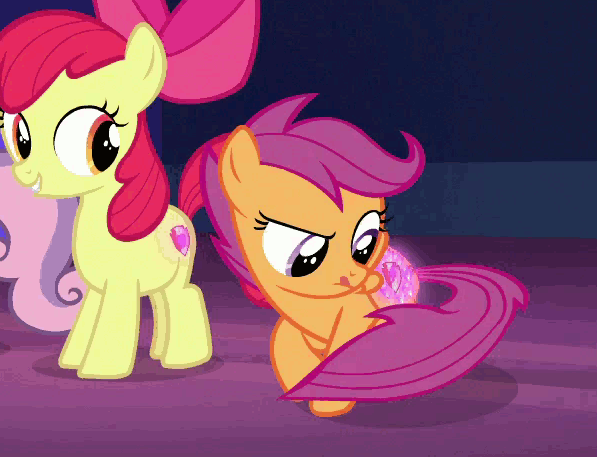 Marks for Effort
The Cutie Mark Crusaders try to enroll into the School of Friendship.
The Crusaders sure have progressed a lot other many seasons. Perhaps the School of Friendship can build upon that even more!
(
(Molt Down
episode link is up on my Twitter!
))

Stay up to date with MLP on my Twitter!:
twitter.com/shutterflyeqd
MLP NEWS postings
EQG NEWS
MLP Episode postings every Saturday...AND A WHOLE LOT MORE!