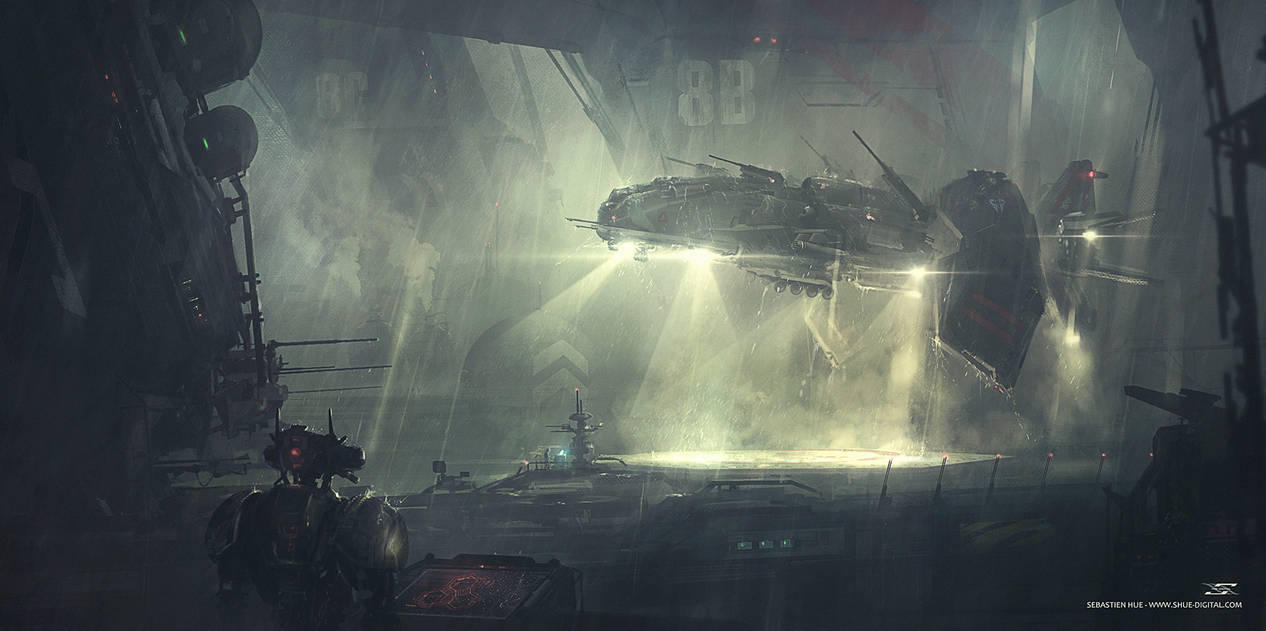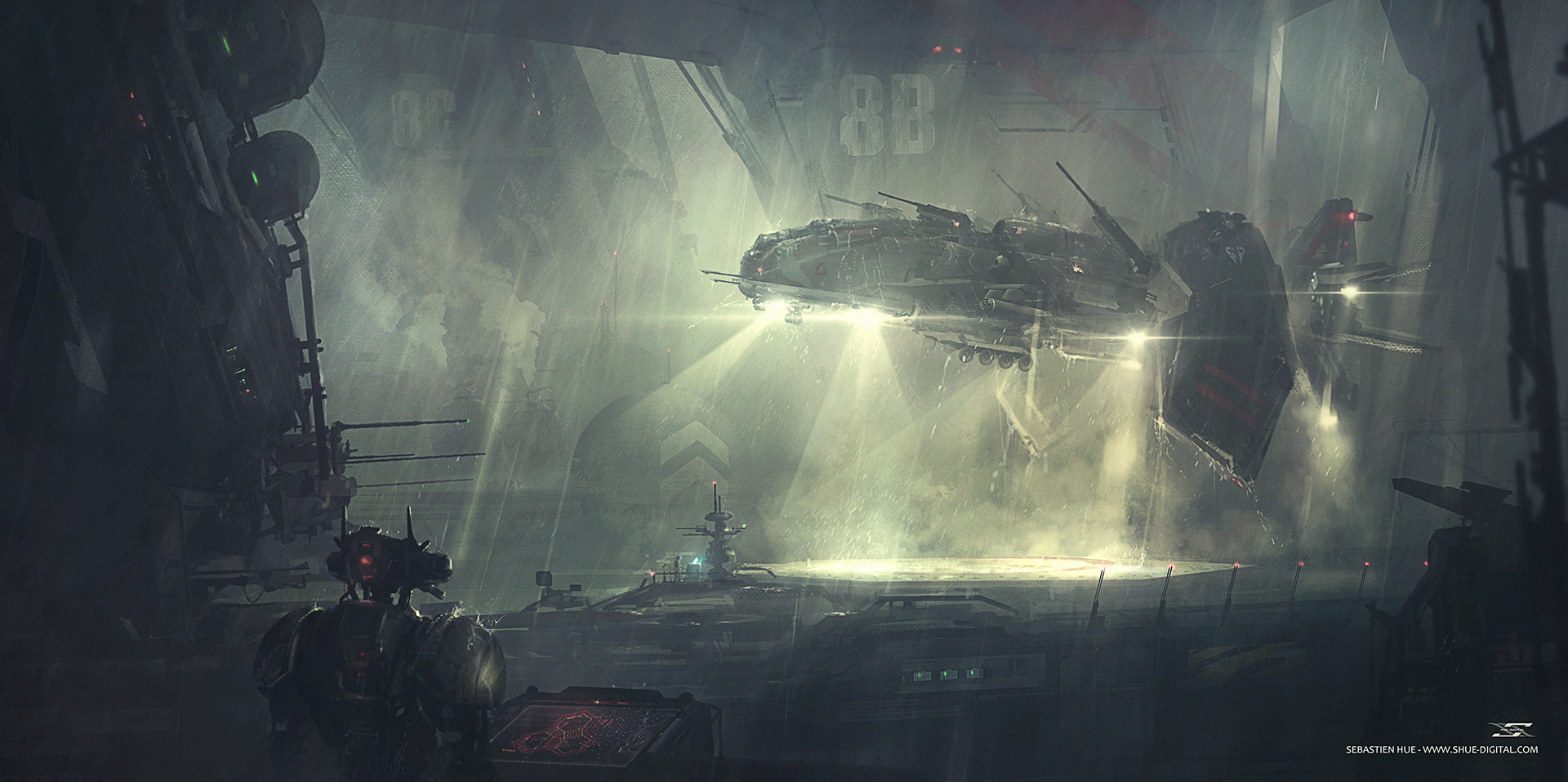 Watch
"Transborder 2"
This is an iteration of a previous concept I did for this personal project called "Transborder 66"
I really pushed it further and changed the ship design.
Backstory: "Huge ships from mechanical nation called Transborders come regularly to collect captured humans, prisoners and rebels."
Daily Deviation
Given 2017-11-08
Let's look at the positives on this piece:

The lighting is phenomenal here, and really drives home the entire 'Futuristic' appeal. The attention to detail on this work is also incredible. While I would request some more detail to the ship in the distance. However, it's understandable that both technical and physical limitations would have prevented this.

The way the light interacts with the fog and the ground below is also damn good. The specific artistic style and technique works incredibly well for this, although it could use some improvement in the landing area, as some parts of it look smudged and hastily drawn.



Now let's look at the negatives;

The main negative with this is Originality. While I hate to rate it poorly in this regard, it isn't exactly a new idea, what with the futuristic ship in the foreground landing in a dystopian environment.

I also have some minor issues with the rain, as I'm not entirely sure where it's coming from. It would appear that based on the lighting both on the robot and the ship, there wouldn't be an opening for the rain to fall through.


All in all, this is an amazing art piece and while it may not be original, it certainly does it better than most similar ideas.

9.5/10
The Artist thought this was FAIR
24 out of 27 deviants thought this was fair.