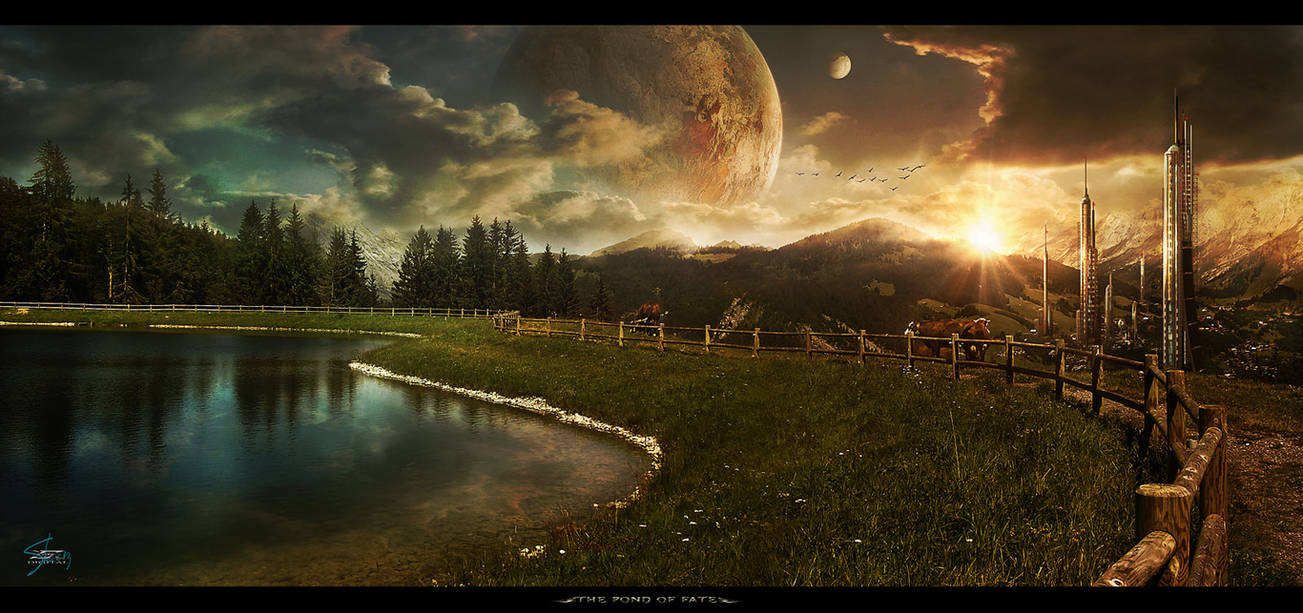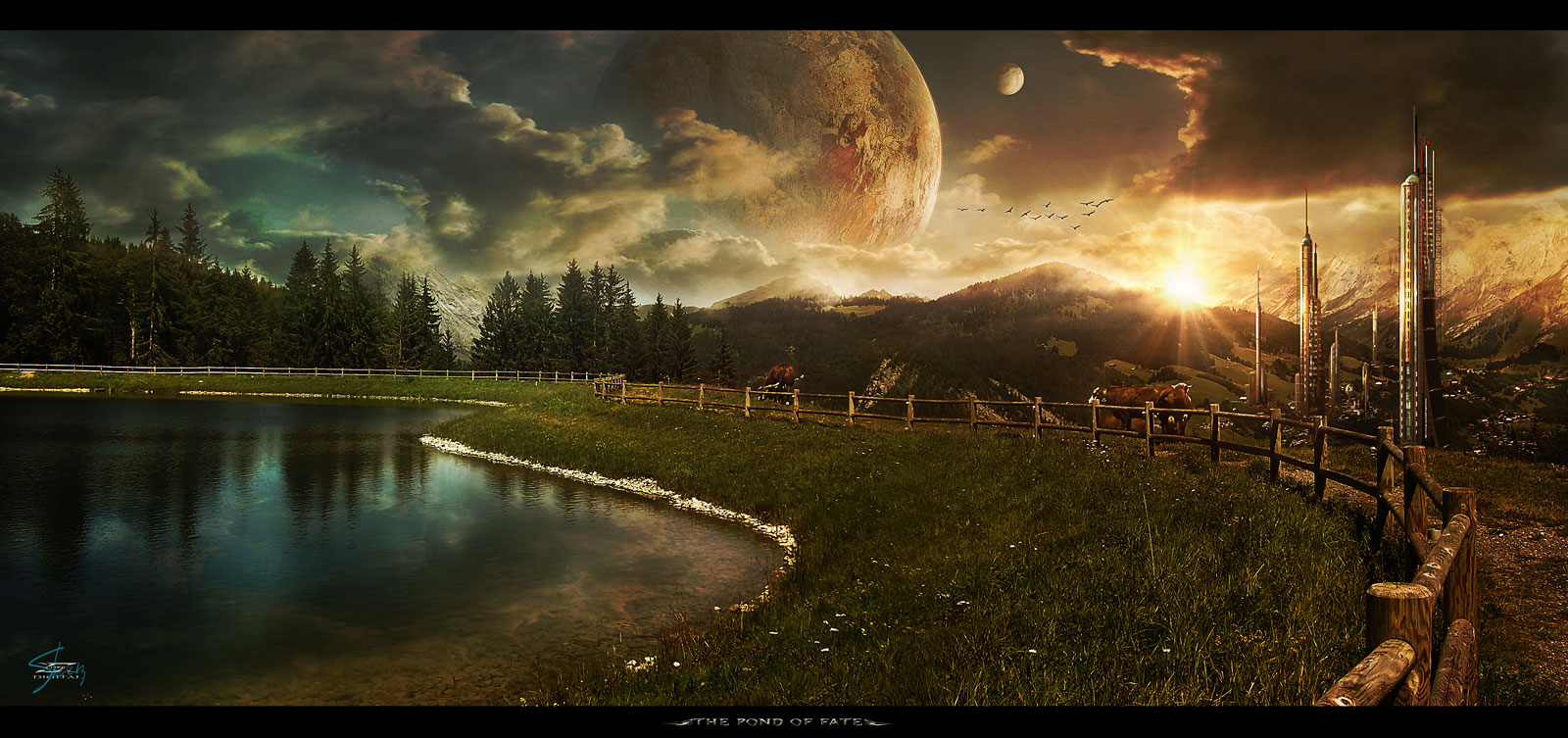 Watch
A quiet matte painting from one of my shots in the Alps with cows and a nice pond. Back a little to the sources with planets in the background and sci-fi buildings emerging from the valley.
Hope you guys like it.
All stocks are mine.
My website has been updated so feel free to check out shue-digital here:
[link]
Thanks for your support!!