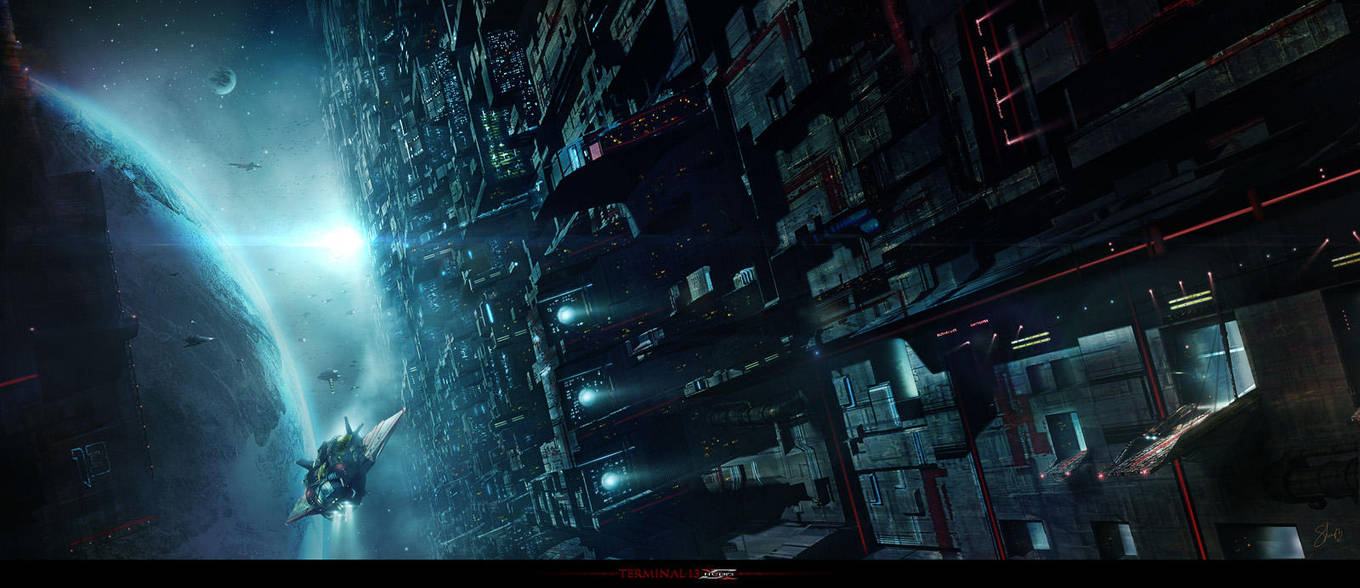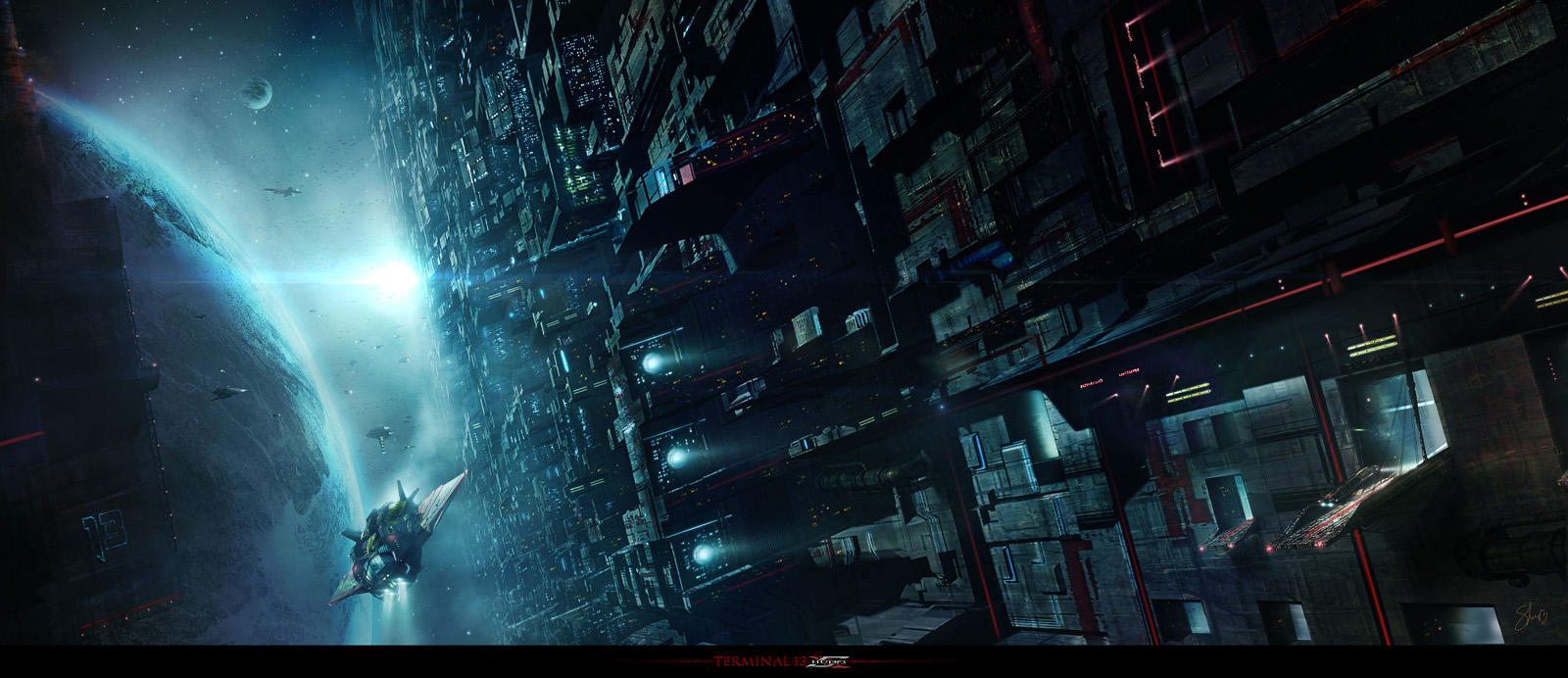 Watch
This is another version of my previous 'The Terminal'
artwork but this time in 3D and much more developed.
This is also my humble entry to Ballistic Exposé 10. Btw you can join me on CGsociety and CGtalk @
[link]
, I would be glad to have you in my network over there too...
This is another terrain I designed with Vue 9, spaceships modelled with 3DSmax, and all postwork done in Photoshop CS3 to make everything more lively, realistic and full of details.
No hidden Jedi this time guys, dont waste your time ah ah but quite a lot of little things, lights and stuff here and there.
I had lots of fun doing it and should pass onto something different next time!!
Thx for faving and commenting this piece.
Your support means a lot to me.

to all my metal buddies!!!
Many artists have used various forms of art to capture a glimpse of the final frontier and all the possibilities within it. I found that this picture takes an idea of a station orbiting a planet with starships flying in and out of it and expresses it in the artist's unique artistic way.

This piece is very realistic to the point where it is hard to believe that is really began as a figment in your imagination, as opposed to ab actual space station orbiting a distant planet. The use of the light in the centre does an excellent job of illuminating the planet while leaving the space stations in the shadows enhances and contrasts both locations.

Overall, it is a beautiful piece. I hope you make more in the future.
The Artist thought this was FAIR
38 out of 40 deviants thought this was fair.
First critique... No pressure then. Well, you really catch this amazing scope of what the universe could be like in hundreds of thousands of years, and the colours of gray and blue tie into one-another really well, and make the red striking. I really have never seen sci-fi like this ever before in media (And I've watched/played a lot of sci-fi, stemming from a love of Ratchet and Clank/Firefly), and I just keep thinking, if I ever get a job on a sci-fi show or a game that requires some concept art, I've just found the person I'd ask first to do the initial art.

Bravo man, full marks from me.
The Artist thought this was FAIR
53 out of 55 deviants thought this was fair.