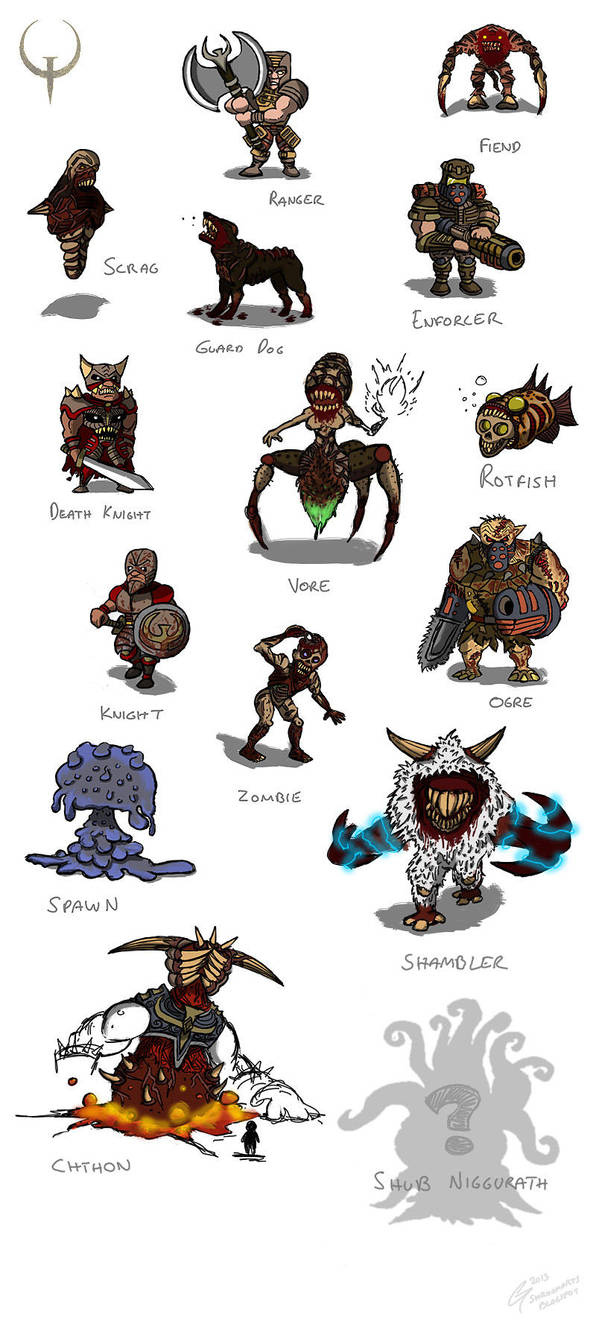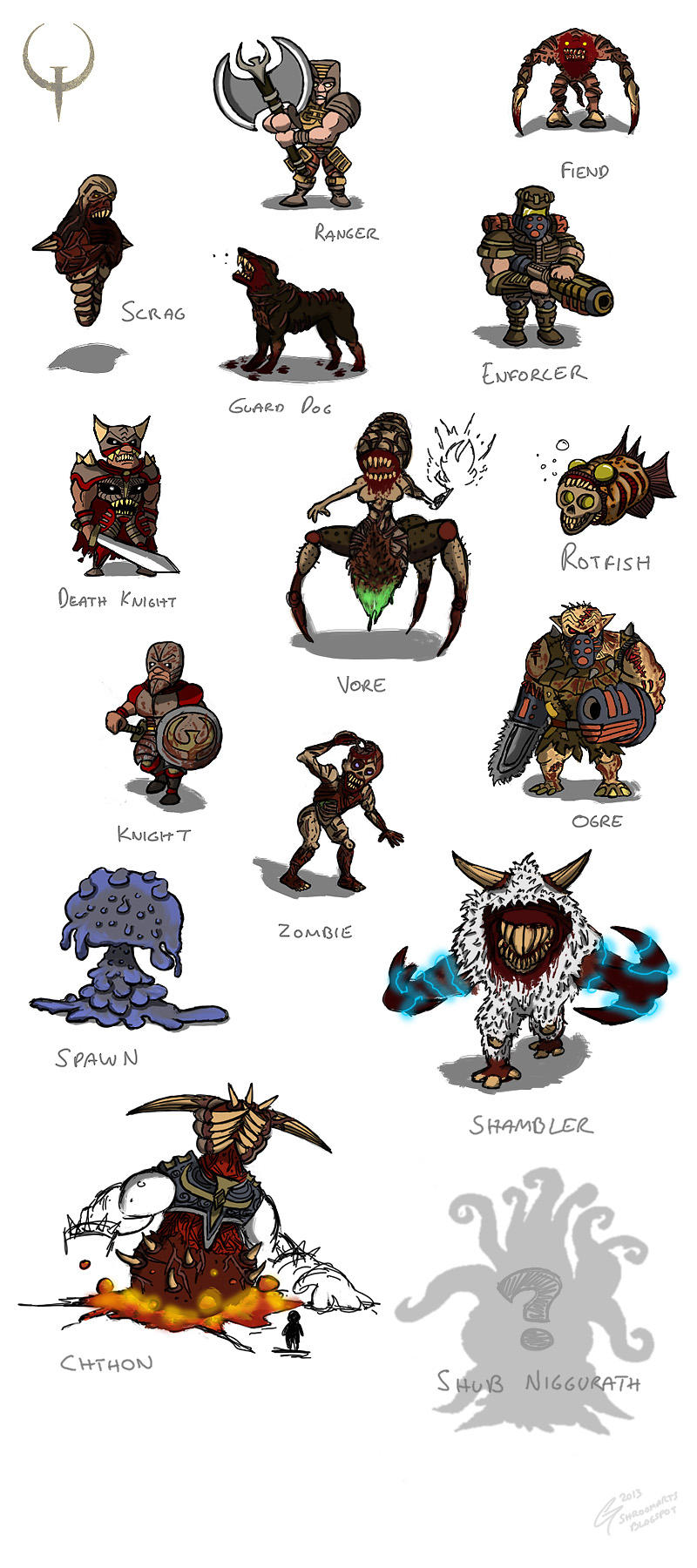 Watch

Quake 1 needs a remastering and a remake, but even better than Doom 4
Reply

You captured all these characters very nice, fantastic.
Reply

I played a little of Quake I, and it was pretty cool. I liked Quake II the most.
Reply

I also enjoyed Q2 the most among all quake games. I even like the over use of orange and brown colours and bubble blood, it makes the game easy to remember (at least for me). However the enemies in Q1 (knights and monsters) are slightly more memorable compared to Q2 robotic mutants.
Reply

I've always liked cyborgs and mutants, so that's why I enjoyed Quake II. But whatever works for you.
Reply

And from the Enforcer's rocket launcher we have the Original (referring to the same RPG) weapon for the Soldier in Team Fortress 2.
Reply

im not sure if q1 rocket is iconic enough. when i think of quake games the first weapon comes to my mind is the red rocket launcher from Q3, the rail gun from Q2 and the axe, nail or lightning gun from Q1 so the rpg seems to be a strange choice. still it does look much better in TF2

Reply

What about the grunts? Sure, they were mooks that only appeared in the opening levels of the episodes, but they had their place in Quake.

Anyway, really cool looking piece! I especially love the designs for the Vore and the Ogre!

Reply

Grunts wear the same dress as the player with little difference (only the face?) so i didnt want to draw the same thing again. had to make a choice between a zombie face or an axe, i chose the axe.
Reply

Ah okay. Makes sense, since I guess the grunts were just zombified Rangers/Slipgate explorers.

Reply

Haha, that's so cool. XD I like how you managed to squeeze that crazy armour in a chibi-sort-of form. XD
Lol, yes, that axe was practically useless as a melee weapon. It was so small. XD I think you gave it a far more EFFECTIVE size. XD
Reply

Thanks, I'll try to update and draw the rest of q1 (and maybe q2 )characters using the same style soon.
Will see if the axe is effective or not if he can manage to swing that thing

Reply