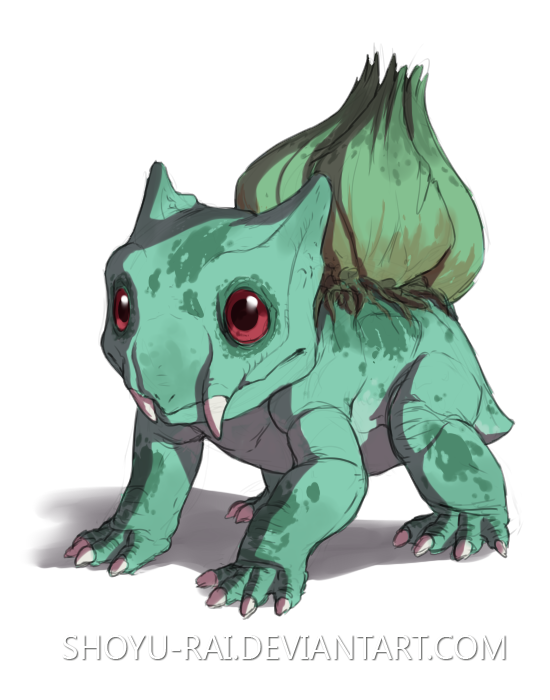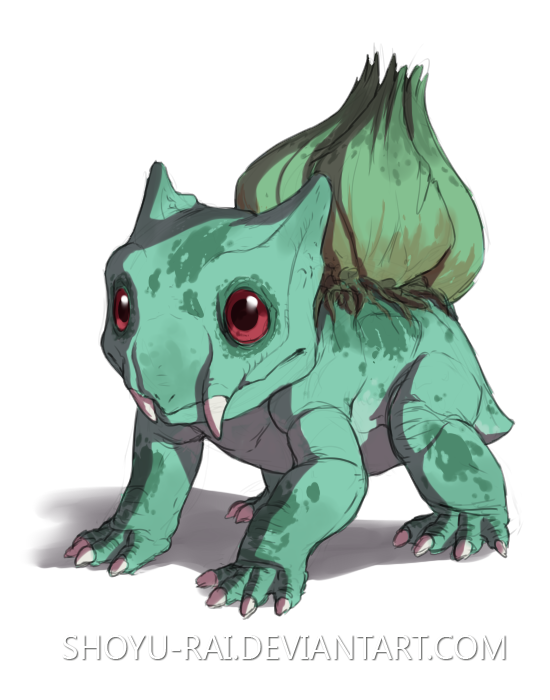 Just a quickie sketch of bulbasaur ~ XD a semi-realistic version. Out of the first three starters, bulbasaur is my fave! I do not like venosaur tough = never evolve! C8
I always viewed bulbasaur as a dicynodont, which are in the group of the mammal like reptiles. Bulbasaur have two out-sticking teeth in the original works, so it fit too. Then I don't know if bulbasaur is supposed to have mammal ears or horns, but it would be strange if it were ears as the mammal-like reptiles probably didn't develop them at that stage. I've always seen them as horn like things, as some of those animals have.
For the bulb... perhaps the bulbasaur line lay their eggs by those plants. And work the way as some kind of fungus do to insects that spores attach to the body surface and grow. But instead of killing it, they are immune o3o Another option is that the plant can be a part of their diet that only they can eat, and the spores makes it's way to the body surface.
.... I think too much

!
Art © me
Bulbasaur © Nintendo