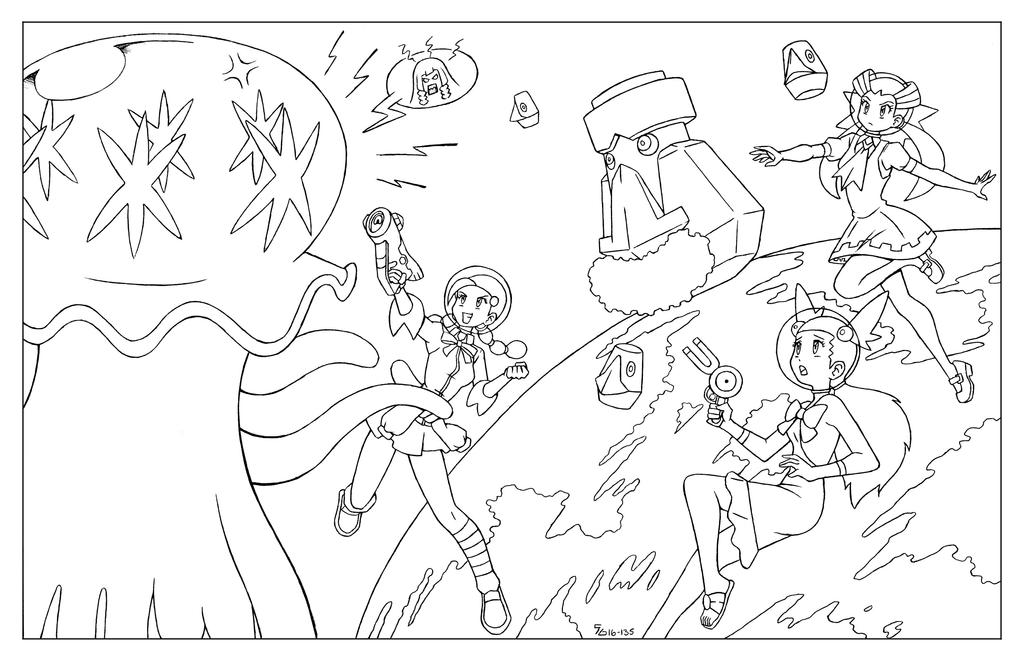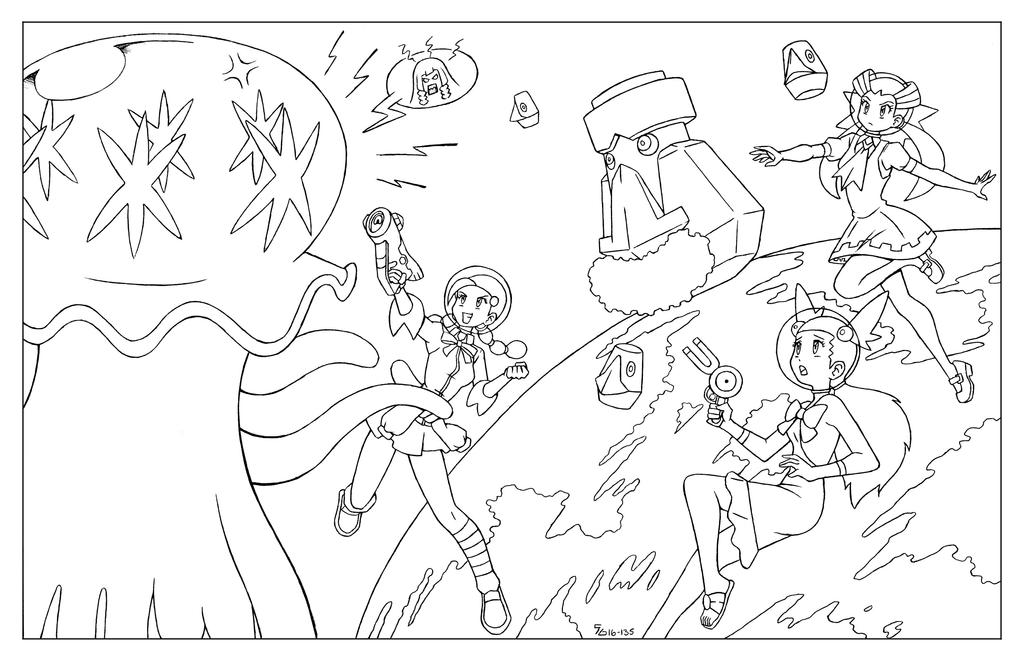 Watch
Commission for

And now for something completely different.

(Note: PSI = Pokemon Space Interception)
Candice (in the beast's grip) armed with Froslass gun, Jasmine (lower right) with Magnemite gun, and Roxanne (upper right) with her trusty probopass, face off against Ultra Beast 01.
Artistic license with UB01 that is portrayed bigger than usual for story purpose. Conspiracy fans of Pokemon should figure out what the angry speech bubble stands for.
I DO NOT claim ownership to the characters of Candice, Jasmine, or Roxanne, or to the Pokemon franchise.
Picture concept collab
Lineart by

/ Stephane G.