Je remercie les gens qui aiment mon travail et me soutiennent.
I thank the people who love my work and support me.</b>
Visited my photo book if you like my photos
my portfolio
Note
I work with the Nikon D200 and D300. I use only three objectifs, the 17/70 f2.8, 30mm f1.4 the very good and 70/300 f 3.5/4.5
I work all my pictures manually, so I can control
IMPORTANTYou are on my Deviant page, If you are an intolerant people or averaging did not write, does not make a stupid comment. Go away, I would not mind that you do not know. If you do not like naked girls because your religion tells you it's wrong, take your Bible and do not break my ballsRECOMPENSE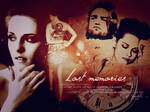 But, I would like to dedicate this work to Showa93 who graciously offered me points for my premium membership, thanks you again


Current Residence: Bondy
Favourite genre of music: Rock
Favourite photographer: Sief , Hamilton
Favourite style of art: Nude, Erotique, Kinbaku, Gothique, and any photographs
Modele: Kyra, Xuan, Shen, Soo-Mee, Kania, Caroline, etc.
Operating System: windows seven
Logiciel photo: Photoshop CC - Lightroom
Logiciel 3D: Daz Studio