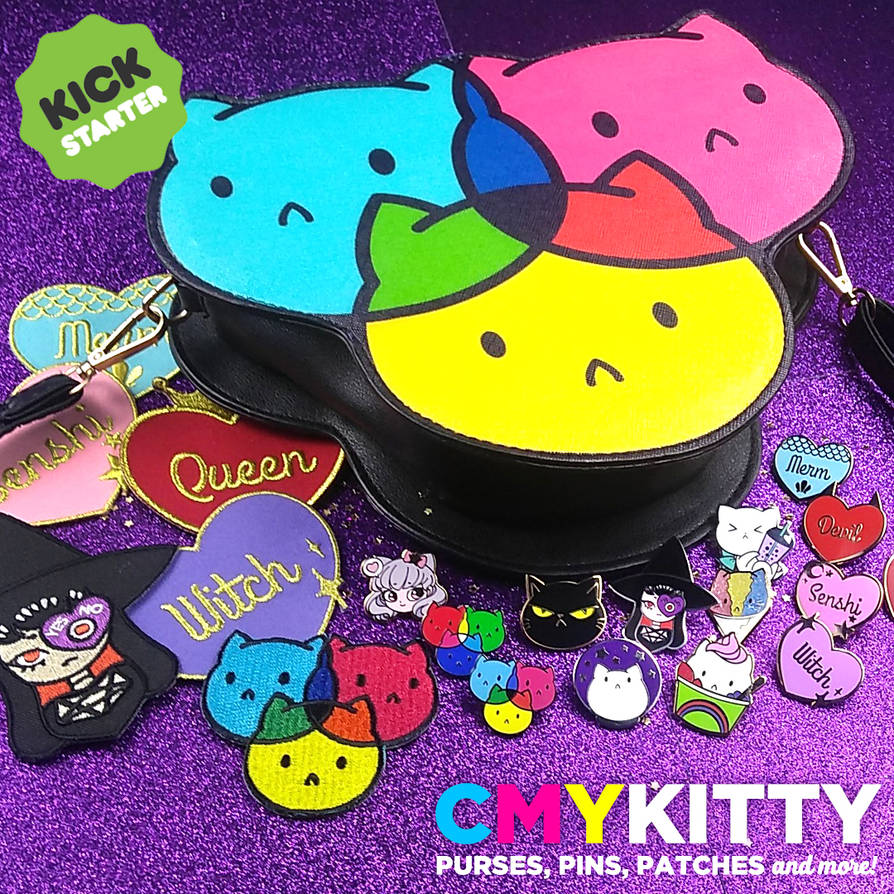 🐱 The CMYKitty KICKSTARTER is LIVE! ✨ Here's a showcase of all the different designs, pins and patches you can pledge for and get! Stickers and decals are also featured as add-ons! Let's fund the new CMYKitty purse and coin bag, new pins, and let's open way for stretch goals!
Please take a look at all the rewards I have prepared.
Any of these items will be perfect for artists, designers, illustrators, anyone and everyone who loves rainbows, or enjoys creating and lives for color! (and cats!) I hope to be able to bring these items to life, and I hope you will enjoy them!


Remember pledges won't be charged until December 15th, which is our final day! 🐱


CHECK IT OUT HERE!
www.kickstarter.com/projects/s…
?