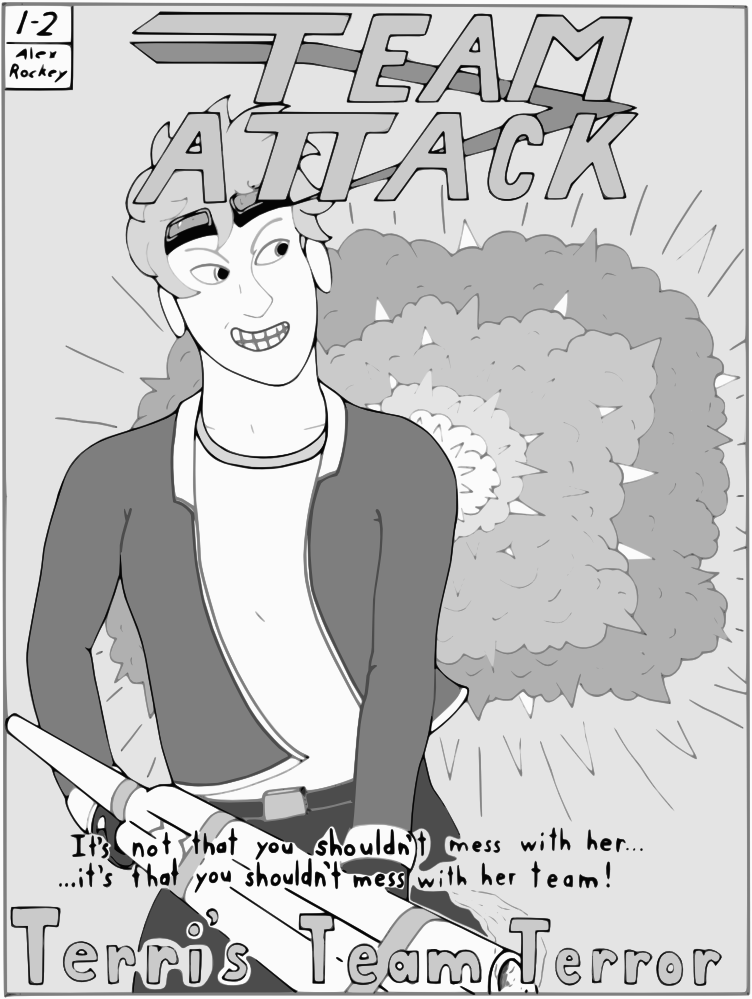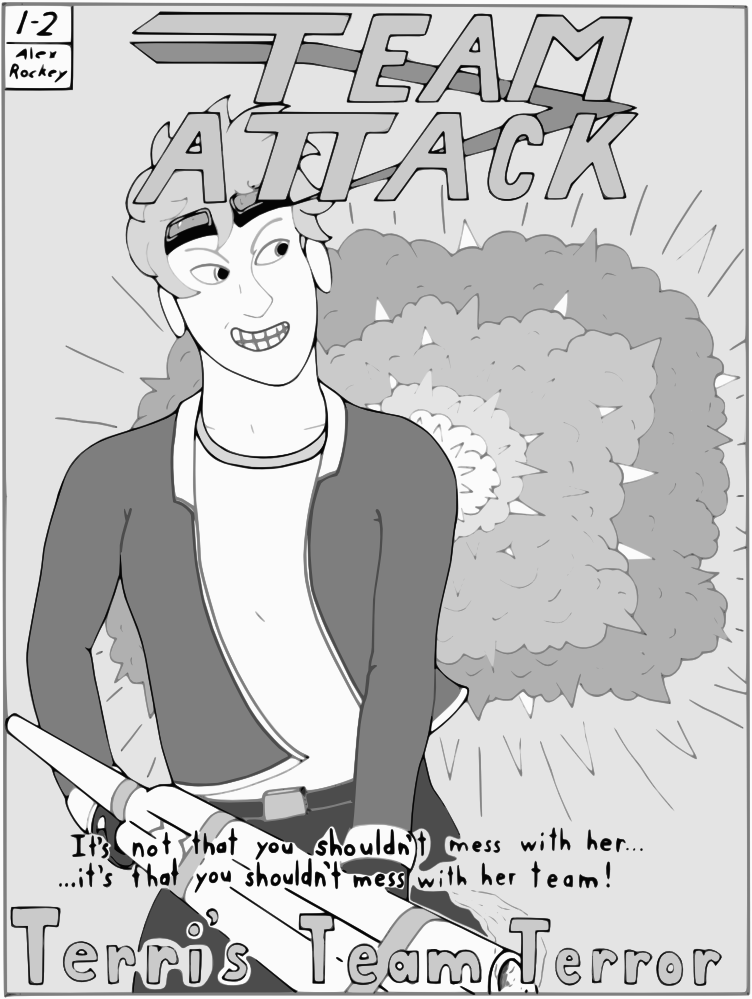 Watch
This has been done for a little now, actually, I was just doing some contemplating about what to do.
I've decided that, instead of making an entire book before releasing any of it, I will take the experience from my SuperUltraMega comic and turn it into a weekly 'comic' strip. This will start with the current book, being shared one page at a time.
Speaking of it, I tried some experimenting with it again, hence it being in grey scale. I was hoping it would greatly speed up the process, but only did mildly. I learned from it, though, and will just stick to the style and process I already know and enjoy.
There is one more thing I want to experiment; the ability to 'hire' the characters from Team Attack. Essentially, if another artist needs temporary characters for a story, we could collaborate together, so they could use my characters in their story. What do you think? There is more information about it on the Team Attack page.

alexonnet.toshiba-3.com/teamat…
I have also added information about each character.
Anyways, I am working on writing the next story, of which there has already been a sneek peak at.