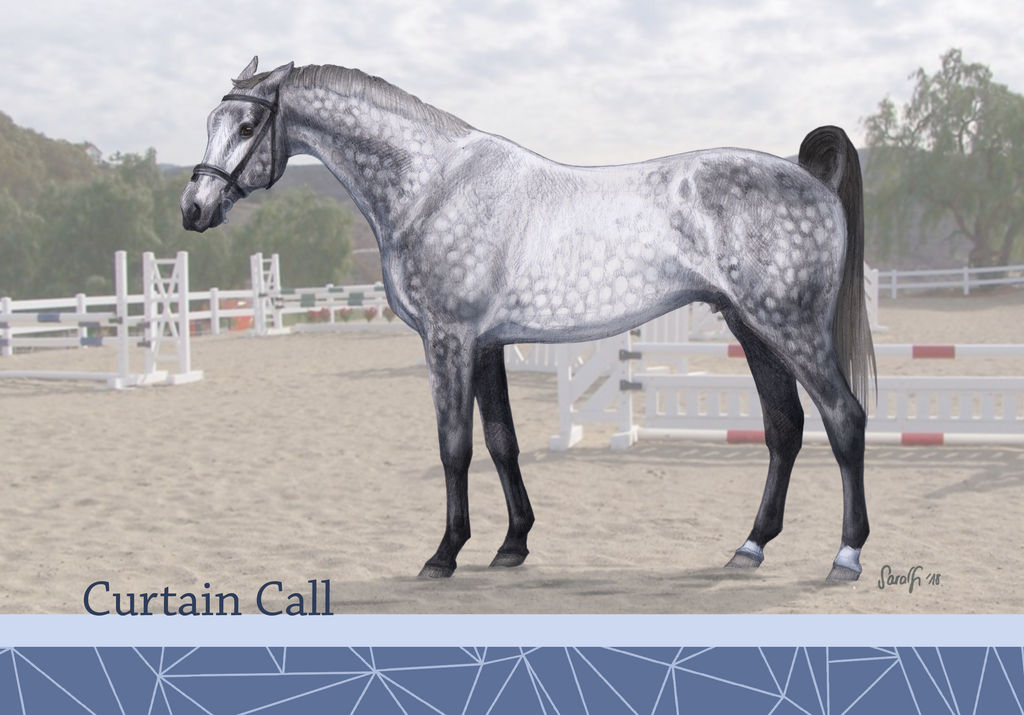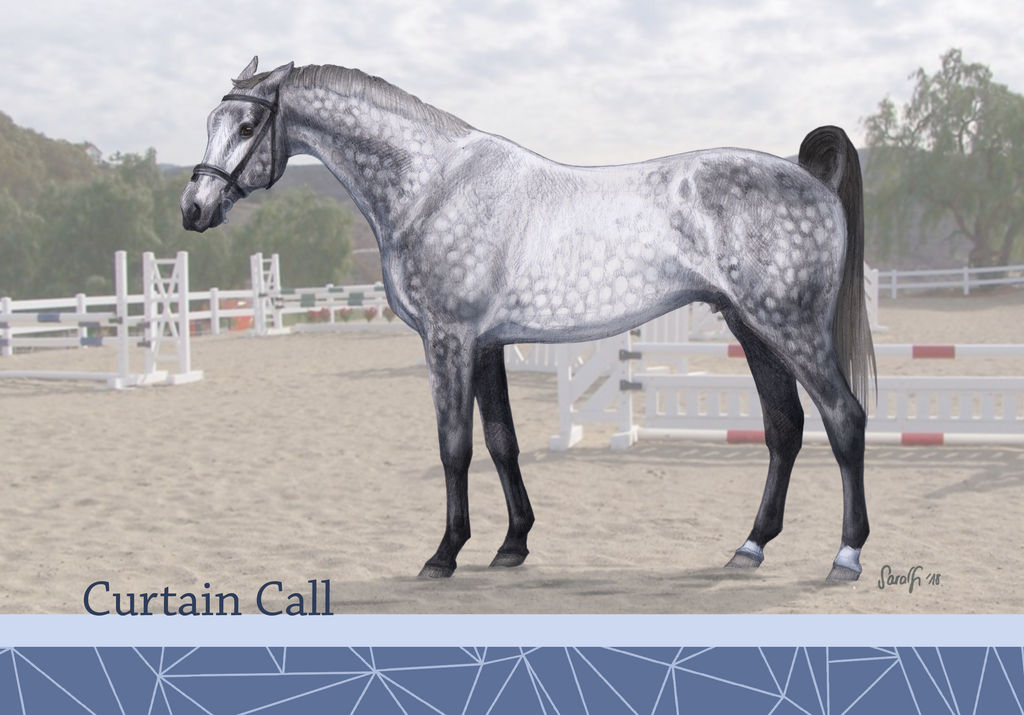 Watch
Do I get Skywalker vibes -squints-.. why is it so difficult to make a uniquely dappled grey.. xD Meet the Manic Horse!
Henry
will have to put up with him, poor boy. He'll wet his pants.
Show Name:
CURTAIN CALL CS
Barn Name: Kurt
Breed: IRISH SPORT HORSE
Gender: stallion
Year of Birth: 2013 (shown as an 8-year-old)
Height: 1,70m
Colour: Grey/Black
Sire:
HEMSBURY CONNELLY
(
CS COLD COFFEE
x
HEMSBURY SEOLH
)
Dam:
FxE CALL OF DUTY
(
FxE ARCHANGEL z. BCC
x
DT PARATROOPER
Bloodline: Hemsbury Connelly x FxE Archangel x Starter
Other horses in pedigree:
El Diablo
,
Thalion
,
Reckless
,
FxE Expecto Patronum
Breeding status: closed

until he's proved himself
Kurt is an intimidating stallion. He's borderline crazy, very hard to control, an if he doesn't want to follow, he
won't.
He's not just excited and full of energy, no - he can be outright aggressive and violent. He takes advantage of the slightest sign of weakness or fear... so just don't be afraid around him. He needs a strict hand.
Kurt is a big-boned, massive horse. Yet, he has a hard time putting on weight and muscle, so he appears very lean, almost undernourished (when in reality he eats for three). His thoroughbred blood shines through in his conformation: he's athletic, has a broad chest and a sloping shoulder. His gallop is his best asset - not a surprise, since the majority of his ancestors are bush horses or hunters. His jump is massive and scopey, though, and his jumping manner excellent.
Rider:
Henry Crosby
Owner:
Peter Crosby
Breeder: Foxtrot Eventing /Crosby Stables
Boarded at: Crosby Stables, NY
Discipline: Showjumping
Level: does the 5yo classes. 130cm or so?
Offspring:
-

Shows:

EL
|
Intermediate Showjumping at Pemberley Show Park (130 cm)

Training:

How About No?
by
decors

Breeding:
x

Other pictures:
x

Drawn by others:
x
~~~~~~~~~~~~~
Art, character (c) by me,
reference used
|
background
by
KWTHATSME
|
Pattern
by
MysticEmma