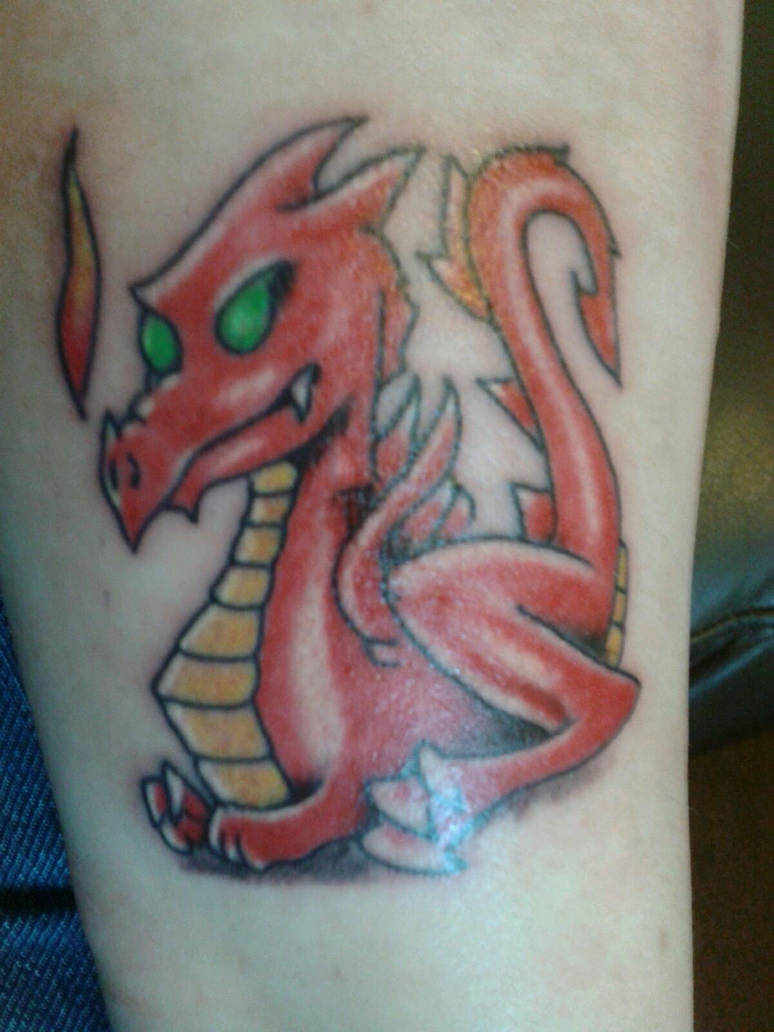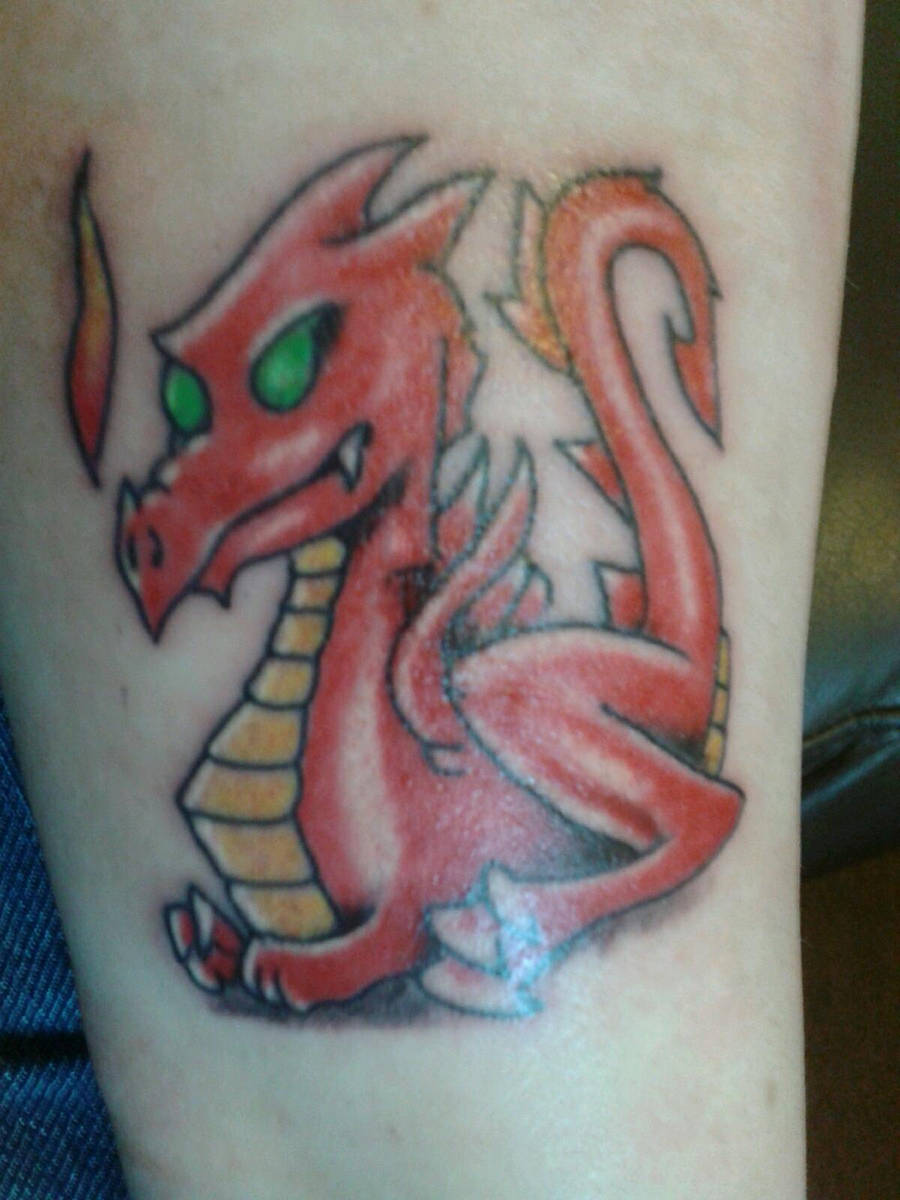 Watch
I wanted to get a cute welsh dragon for my first tattoo but I was having trouble looking for a dragon design I liked until my mother found this for me
[link]
I loved it and so I got it but in the colours of a welsh dragon. I even named him...Gethin, a proper welsh name!
Hope you like it as much as I do! Haha!
Shorty

I was already planning to get a Welsh dragon for my second tat, but now you've got me inspired to get a chibi one. 8o)
Reply

I'm really happy to hear that. I hope it turns out well. It's nice to know that people like my tattoo.
Reply

Reply

Thank you! I'll tell Gordon (the guy who did my tattoo) that you like it.
Reply

it reminds me of Charizard (from Pokemon)
Reply

Reply

I have the tattooist to thank for that...but after about a week the colour will fade but only a little bit which is good.

Reply