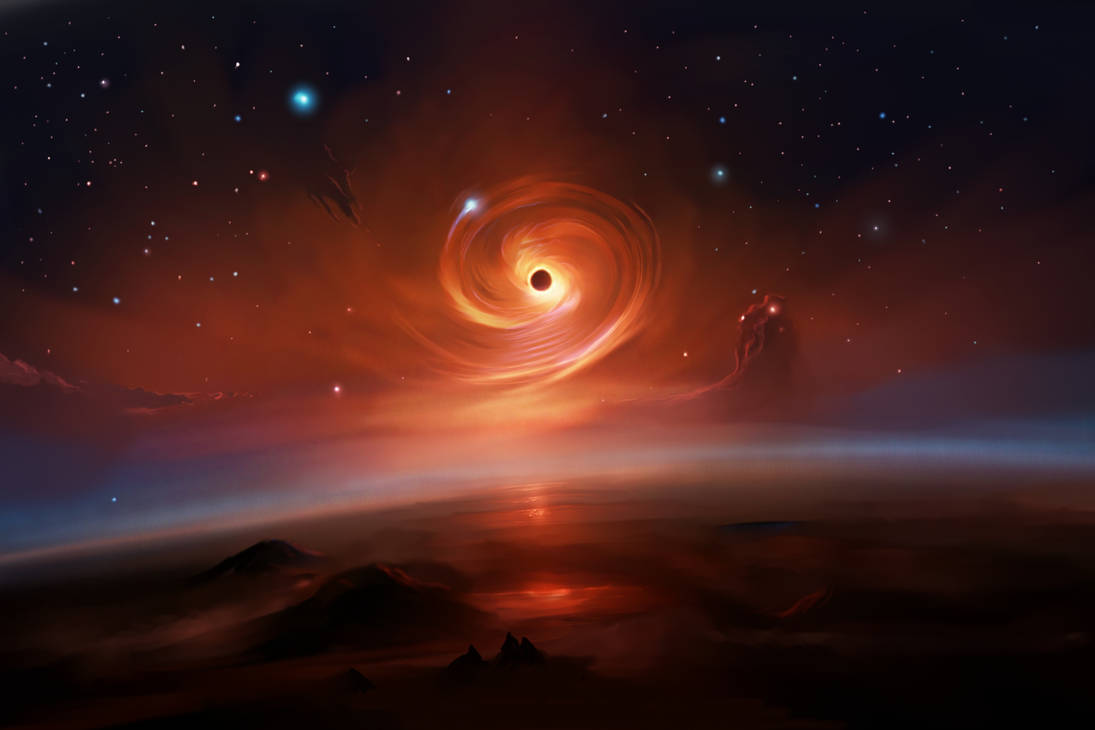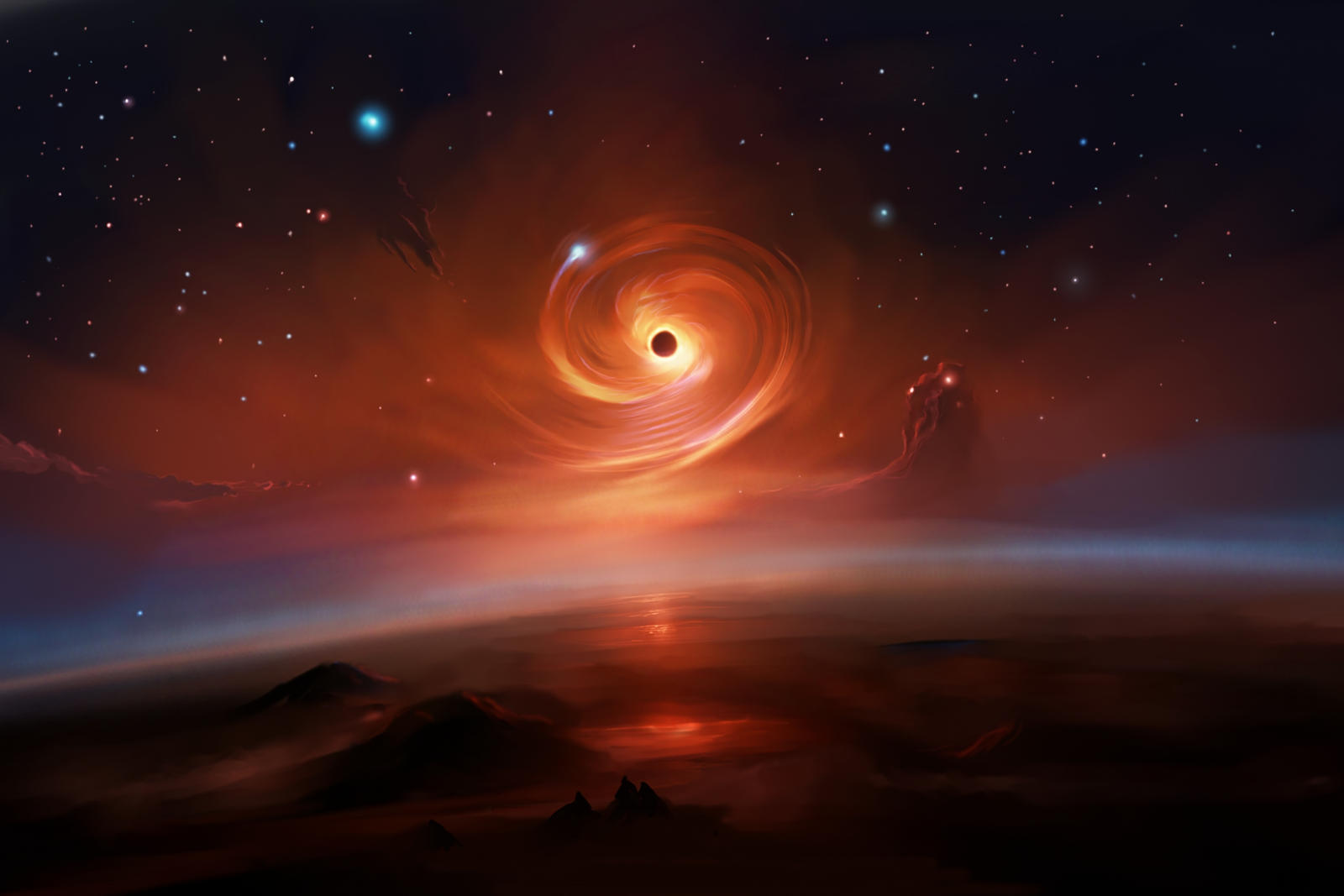 This is one way of rendering a black hole in an artistic view in our current understanding of the celestial body, before today's reveal.
I made this yesterday as speed sketching/painting before going to bed, and I spend a little time on it today.
The reveal of the new image of our milky way black hole by the Event Horizon Telescope network is less than 5 hours away from now.
I wanted to make one more black hole painting before the reveal, and I might make one after the reveal.
Few points about this painting:
Like what we might suspect our own galaxy's black hole, it is is face on (or nearly so) to its jet from our planet point of view. So the accretion disk will not intercept the equator of the black hole. This is of course if the event horizon of the black hole is spherical in shape. Which takes me to the other thing I am looking forward to this press reveal/release which is, are we going to find out the event horizon shape of this black hole. This is important to aid us understand the geometry of the laws of physics in our reality.
Anyway, the new information probably as always will give us more questions than answers.
I was going to paint the black Hole by its self, but then it was too dull, so I added a planet horizon and few other things that you can
interpret it
the way you want.
This is not a simulation, this is an artistic interpretation that is based on some reality that we might find is wrong soon enough.
-Ahmad
Edit: they are revealing the M87 galaxy black hole, no talk about our own galaxy.