i love art!
art art art
Shadows of Oblivion #1 special edition
For those of you who are new, Shadows of Oblivion #1 features a 28 page story  taking place 5 years  after Wolf Clan disbanded in issue #0. The world has collapsed into complete and utter disorder. Cerberus, blamed for the Nord Catastrophe, now tries to earn redemption from his former Clansmen and himself as he attempts to set the world right.  It also features a 2 page backup story written by myself and illustrated by the very talented 
Brooke Clayton
.
There were only 50 Printed and they're mostly gone! Only 1 is left, so if you want a copy, don't wait!
The special edition involves a copy if issue #1 with a customized one-of-a-kind sketch of anything you'd like!
Lets look at some sketches I've done for this so far: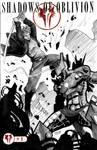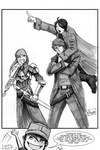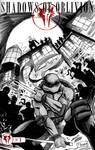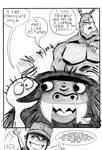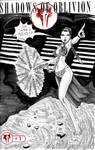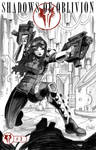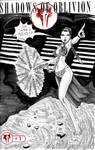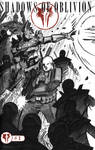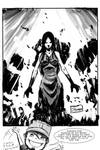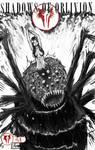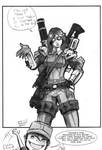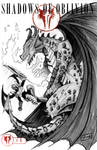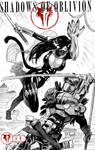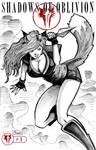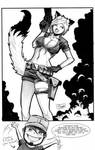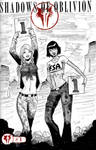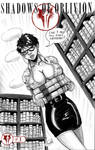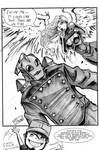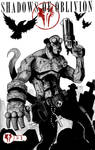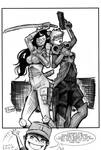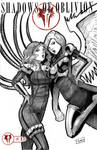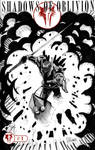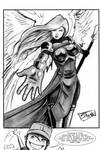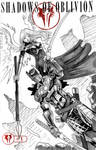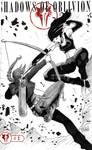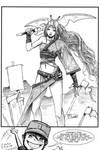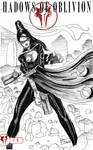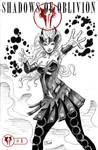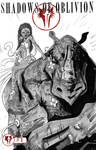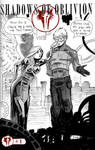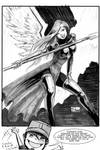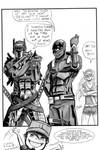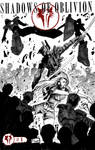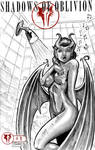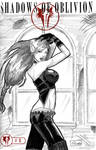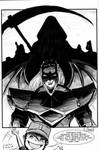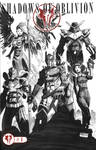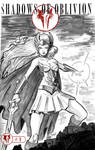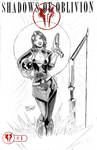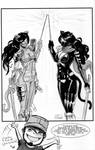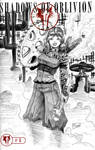 You also get an exclusive full color 8.5" by 11" print.  This print will only be available to those who get the special edition.  I won't even be posting what the artwork looks like to make it even more exclusive.  But here a couple WIP shots of the print so you have an idea of what it's about: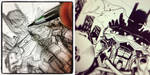 Pretty cool right?  Well lets see what these bundles are in more detail...
These three bundles are:
Price:
$25 plus shipping
You get:
Shadows of Oblivion #1 with a one of a kind piece of art sketched on the cover. This can be of whatever you'd like, the Demon girl is just an example. Examples of past covers I've done.
An exclusive print of a never before seen piece of art.  This print will only be available to those who order the special edition.
Like I said earlier I only have
1 copy left.
So if you're a big fan and you want to make sure you have a copy of the special edition, Don't wait I don't want you to be left out. 
Last but not least. If you're a big fan and you want to get your hands on a copy, but you cannot afford the special edition prices. I do have some "budget friendly" options for you.  They don't come with any personalized sketches, or exclusive prints.  But it's the comic, and in the end, thats why you're buying this right?
So if you want to only spend $3-$4 you can get print copy of the comics. You can pick them up at
Indy Planet
. (just click on the link, it'll bring you to a page featuring my books.)
If you want to spend $2 you can get digital copies of the books. Issue #1 isn't available yet digitally, but you can get:
Issue #0 digitally at
lulu.com
Better days digitally at
indyplanet digital
Thanks again for being fans everyone and for your unyielding support!  I know it might sound a bit contrived to say, but its the truth when I say I can't do this without your support.  If it wasn't for you guys, this comic wouldn't of gotten terribly drawn sketches in my sketchbook. So thank you for enjoying my art, and my stories, and for buying my books, I can't describe to you how happy it makes me to know you enjoy it!
I look forward to hearing from you!
Until then remember to Make Comics, not Excuses!
We're too lost
to lose hope