i love art!
art art art
Last Copy of Shadows of Oblivion: Better Days!?! WHO WANTS IT!?!?!
wow... that was loud...
anyways....
What does the special edition entail?
First you get a copy of Shadows of Oblivion: Better Days with the exclusive sketch cover! No, that doesn't mean that the cover has a sketch printed on it. It means that I will sketch whatever you want on the cover of the book. That gives your copy a one of a Kind original drawing for a cover of the comic! Here is an example (i'll be posting more examples as i get them drawn):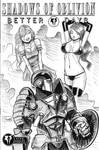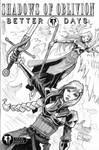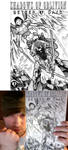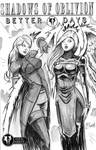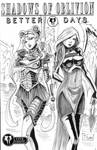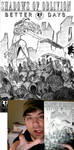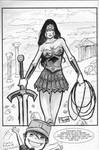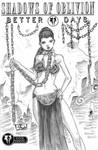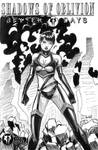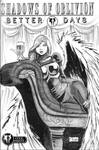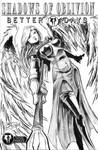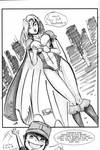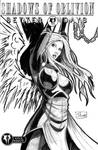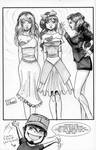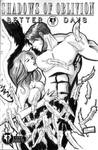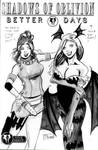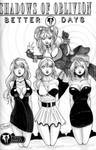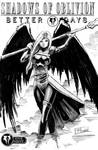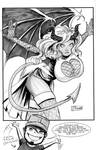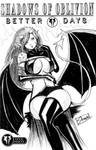 But you get more! You also get an exclusive, neve-before-seen, 11" x 8.5", full color print! Here's a teaser:
And I'll throw in a few stickers too as long as supplies hold out. (I honestly have no idea how many stickers are in this box...)
The Special Edition cost $25 USD plus shipping. Which is a fantastic deal considering that it cost more to commission me for a pencil drawing, and here youre getting an original drawing, plus a print plus a comic. You can't loose!
Send me a note if you'd like to order.
I'm also offering bundles for those of you who are the collector types who love having all the covers, or missed out on the #0 special edition. Those are as follows:
1. BETTER DAY'S SPECIAL EDITION
PRICE: $25 (plus shipping)
YOU GET: Your one of a kind sketch on the cover of the book.  Exclusive print. and some stickers!
2. BETTER DAYS BUNDLE
PRICE: $30 (plus shipping)
YOU GET: the "Better Days" Sketch cover with your one of a kind drawing on the front, and your exclusive print, AND a copy of "Better Days" with the standard cover by

.
3. COLLECTOR'S BUNDLE
PRICE: $40 (plus shipping)
YOU GET: Everything in #2 Better Days Bundle. PLUS you get a copy of Shadows of Oblivion #0 with an additional Sketch drawn on the inside of the issue!
And just incase you are in the dark as to what "Better Days" is about, here is a quick synopsis:
This issue features two short stories taking place during the "better days" of the clan, years before the events of Issue Zero tore everything apart. Back when there were still heroes, and the line between good and evil was clean cut. It contains 33 pages of story I think you'd really enjoy, as well as some fantastic pin up art from



So don't wait guys, It's going to go fast!
We're too lost
to lose hope