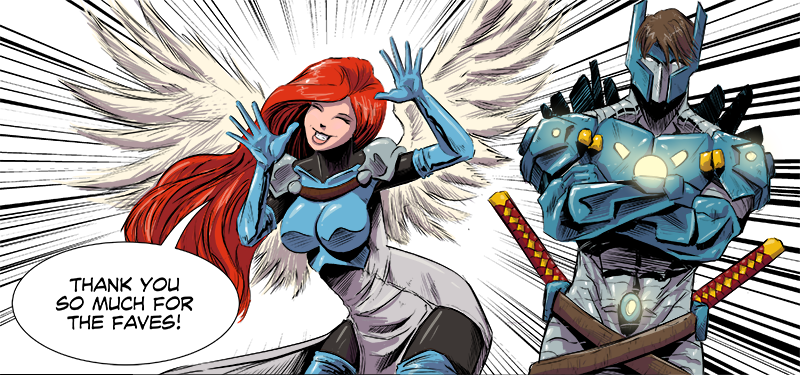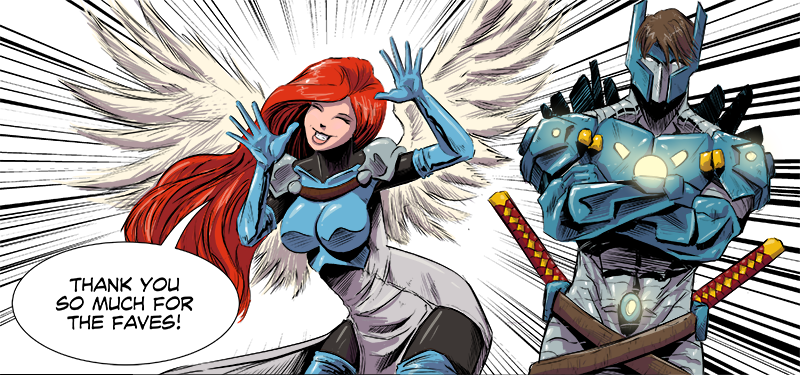 Watch
Thank you all for all the faves on my artwork! I deeply and truly appreciate it!
It's been like 7 years so I figured I should update my "Thank you" art! So here we are!
If you'd like to further support me you can join my
patreon
where you can get process art, and digital downloads, and exclusive sketches.
Or you can just read my comics at the
official website
, or on
webtoons.
Or you can
buy me a coffee
to fuel my art creation.
I'm sure there's other ways you can support me too, but i'm tired of typing out the html code for links...
Thank you all for the faves, and watches and for your support on patreon! It really means a lot to me!

Meanwhile, Samurai Ironman/optimus prime doesn't look happy over there
Reply

Nice job and your welcome!
Reply

Very nice way to say thanks.
Reply

Reply

Reply

Definitely faving this!

Reply

Reply