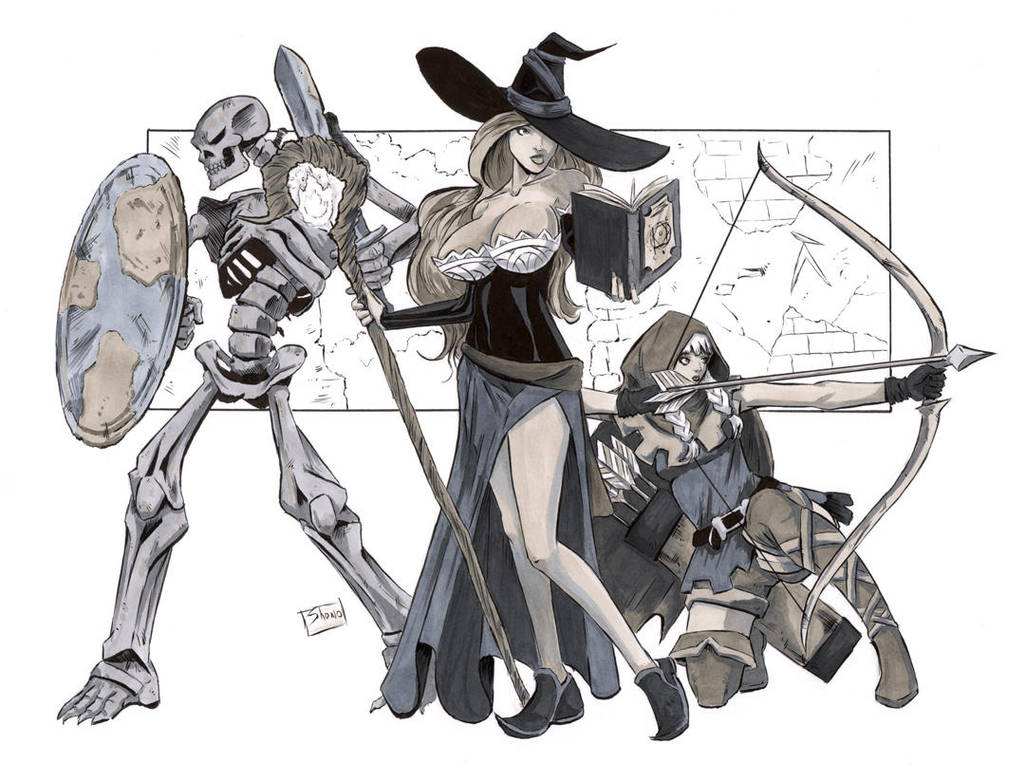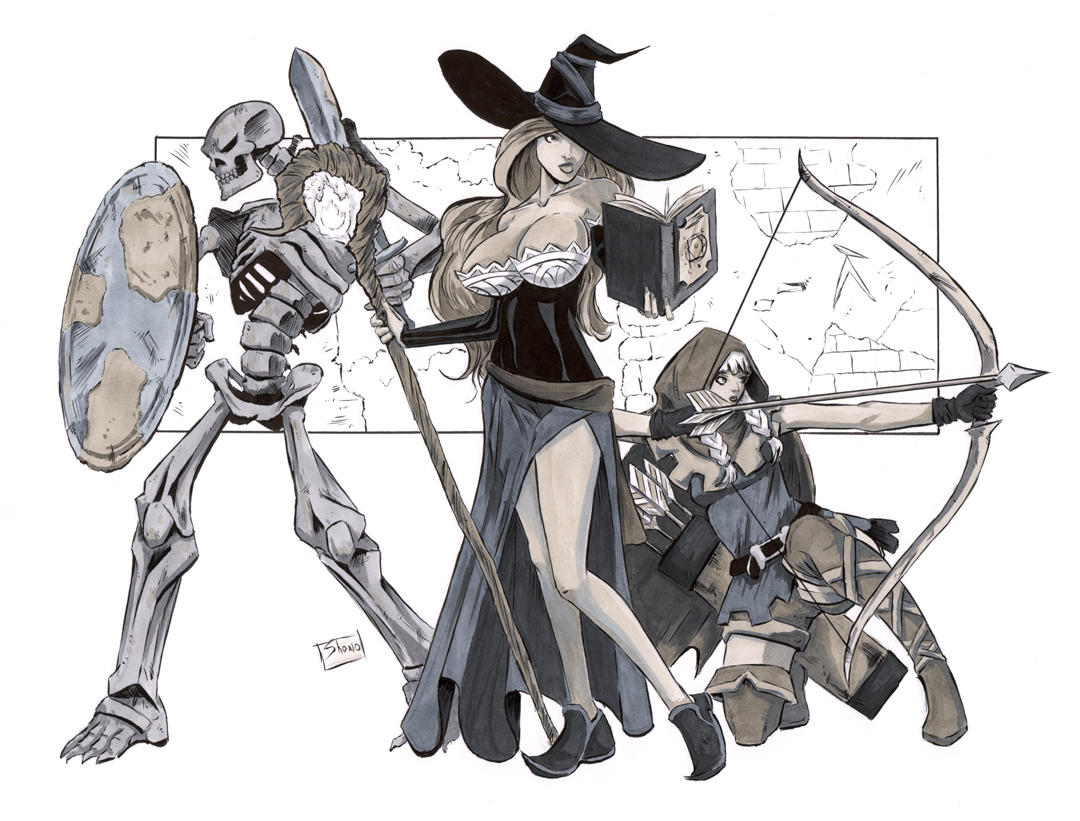 Watch
Dragon's Crown

12 x 9 inches
Ink brush and copics on bristol board
___
Dragon's Crown is probably my favorite video game of recent memory. It's everything I love about fantasy + beat 'em up games. So when Jeff Harjo asked me to draw a commission based on the Dragon's Crown characters how was I supposed to say no?
This quite possibly is my favorite piece of art in a while. But what do you think?
... I might make a print of this art, if you ask nicely....
shawnmccauley.com
thegreatshono.tumblr.com
twitter.com/thegreatshono


nice witch!
Reply

this is awesome! these are the 2 characters i use most in the game actually. i used to use the warrior and amazon as well but i find these to be more fun

Reply

I played as the Dwarf for a long time. But my second play through is with the Sorceress. She's hard to play with at lower levels, but once she gets stronger, she is devastating.
Reply

aaaaaaaaaaaaaaaaaaaagreed! i struggled with her at first, but once she leveled up enough she was unstoppable! pretty funny to watch her prance around the screen too

Reply

well i wasn't going to say anything about that.... but.... yeah. she's fun to watch too...
Reply

lol yah i wondered if i should say that, but i figured we were friends and it couldnt hurt.
i think she was almost adorable the way she pranced along. obviously she bounced, but that was only part of the appeal to me. she is a cutiepie that no one would mess with... gotta love that! XD
Reply

She really is. My girlfriend yells "AHHH she's so CUTE".... then yells about how her boobs make no sense.

I just say "It's magic, she probably has an anti gravity spell on them or something..."
Reply

lol my wife was the same way! she was like "she is spritely considering all she is carrying! a cutie and boobalicious!" and i agree.
i could only imagine the kinda focus that one must have to keep the spell to levitate those puppies

but hell who the hell cares. she rocks and she has the spellpower to back it up! i say kuddos to her!
Reply

Anything with a skeleton warrior is a win for me.
Reply

Can't argue with that, right?
Reply
Reply

That is one chunky skeleton! Nice job!
Reply

You'd be surpassed what the Sorceress' magic can conjure!
Thanks!
Reply





Awesome work!




Reply