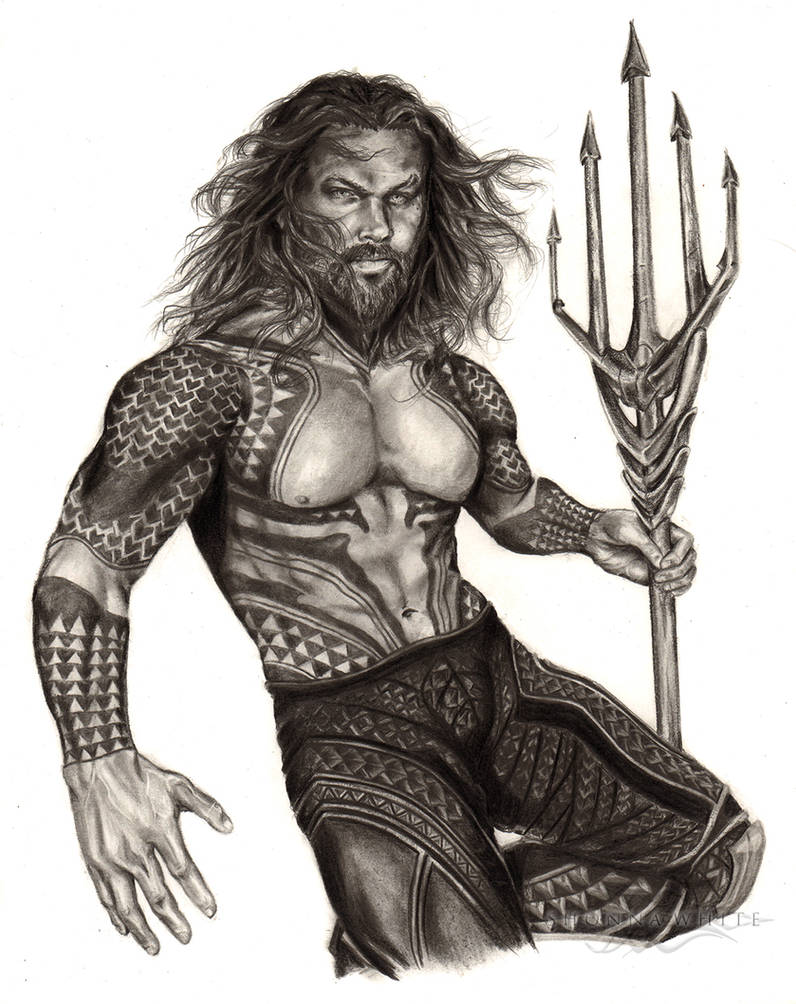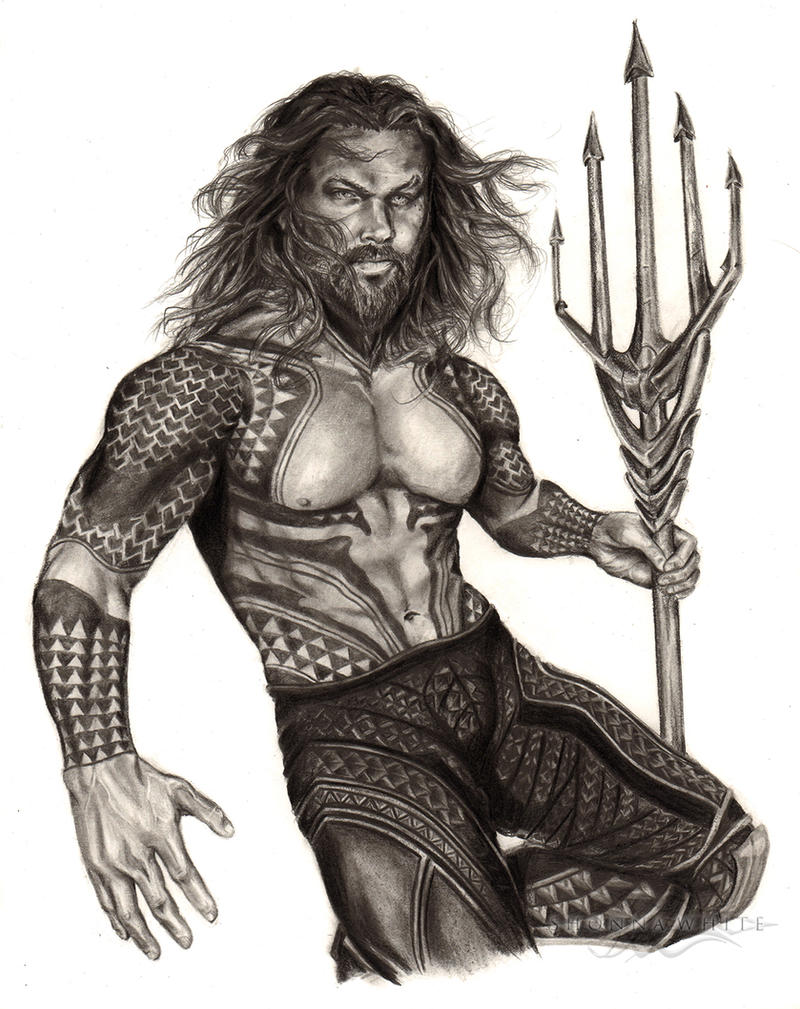 Watch
Follow me on:
Facebook: www.facebook.com/#!/ShonnaTheW…
Twitter: twitter.com/ShonnaTheWhite

Character: Jason Momoa - Aquaman - DC Comics

Tools Used: Mechanical Pencil, 4B, 6B, and 8B Pencils. Paintbrushes for blending.
IT'S DONE! It nearly cost me my hand, but this is the most detailed work I've done to date and possibly the portrait I'm the most proud of. (That could be Stockholm Syndrome talking though).
This is also the only time I've drawn an actor twice. However, awesome character, awesome actor, and one who will be at the Calgary Expo coming up at the end of April! As Artist Alley is in the Big Four this year, I probably won't get over to give him copy of this one like I did with his Khal Drogo portrait, however.

Submitted to the THE MARVEL, DC UNIVERSE CONTEST at Digital Art Fantasy ( digital-art-fantasy.deviantart.com )

Aquaman is, of course, a character from DC Comics to which I have no affiliation. This is puuuuure fanart.
Website: WWW.LOSTINFERNAL.COM