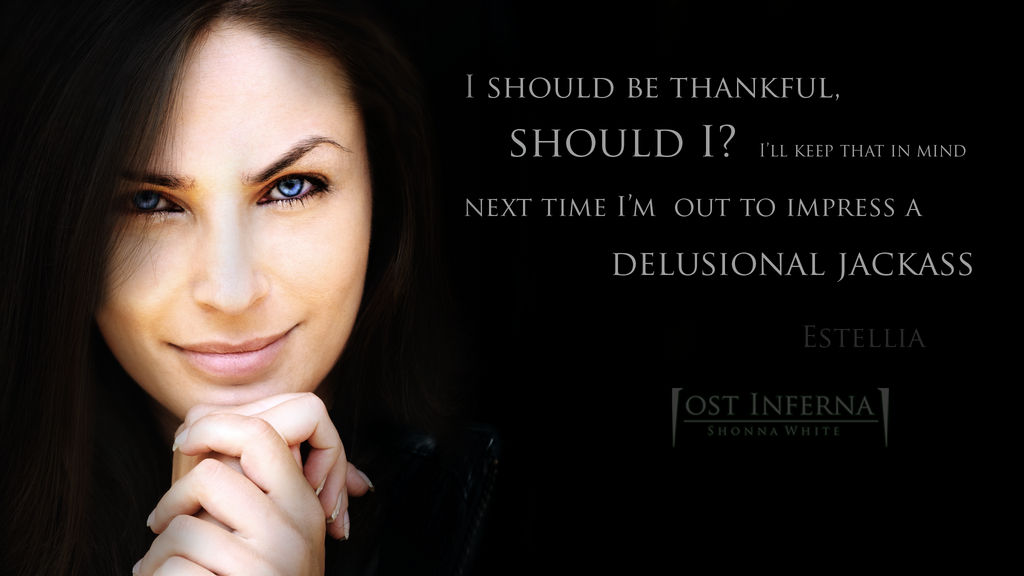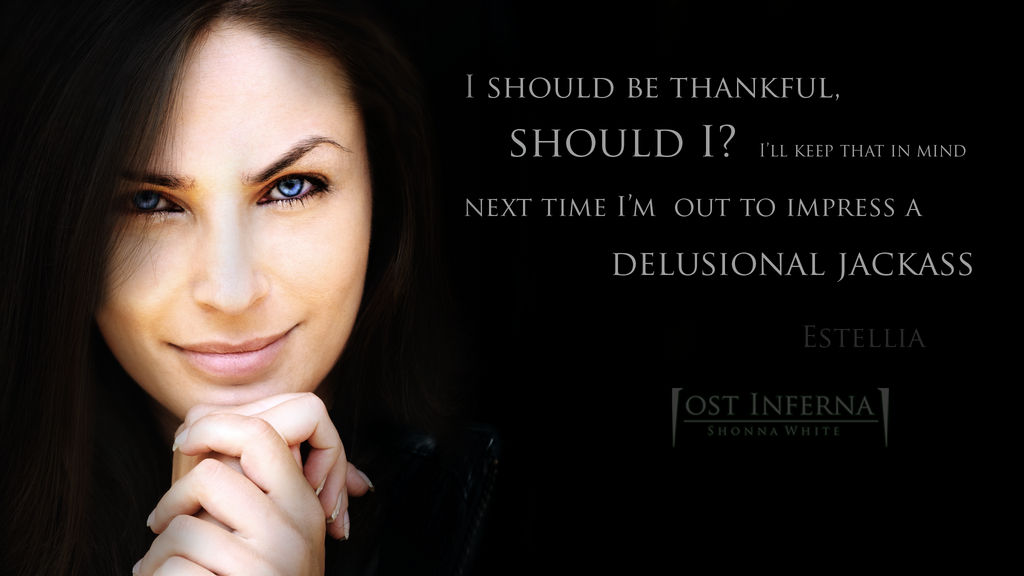 Vampire Hunter Lieutenant Estellia Highlander – Never Defeated
Triggered by exposure to the blood of a Paragon, the genetic anomaly that Wolf harbors allows her to manifest vampiric abilities. Though she is respected for her skills and is well liked, the condition is thought of harshly by most of the soldiers in the Alley. Standing above her traumatic past, she refuses to allow anyone to ever get the best of her. Personal weakness is abhorrent, and she'll never again be put in the position where someone needs to suffer to protect her. In her strength she finds promise for the future and no one will strip her of that. With what time she has, she will do as much good as she can, and will use her abilities protect those she loves.

Read More At: lostinfernal.com/vampire-hunte…


Having brushed her tragic past behind a twisted sense of humor, Lieutenant Estellia Highlander lives to be the best. When a god-like vampire returns fifty years after nearly destroying the Alley, the military division she works for orders Estellia to assassinate him. Their hopes to prevent another war lies within the powerful mutation she carries that makes her more like the target she hunts than to humans. Her mission takes her deep into vampire society where she discovers that something far more sinister than the Paragon vampire Michael Bayne is emerging. If she and Michael cannot work together to defeat the rising darkness, humanity could be lost.
Website: WWW.LOSTINFERNAL.COM www.lostinfernal.com
The Lost Infernal promo video is now up on YouTube. Go check it out! youtu.be/D23w9JCFc2E
Facebook: www.facebook.com/LostInfernal
Twitter: twitter.com/LostInfernal