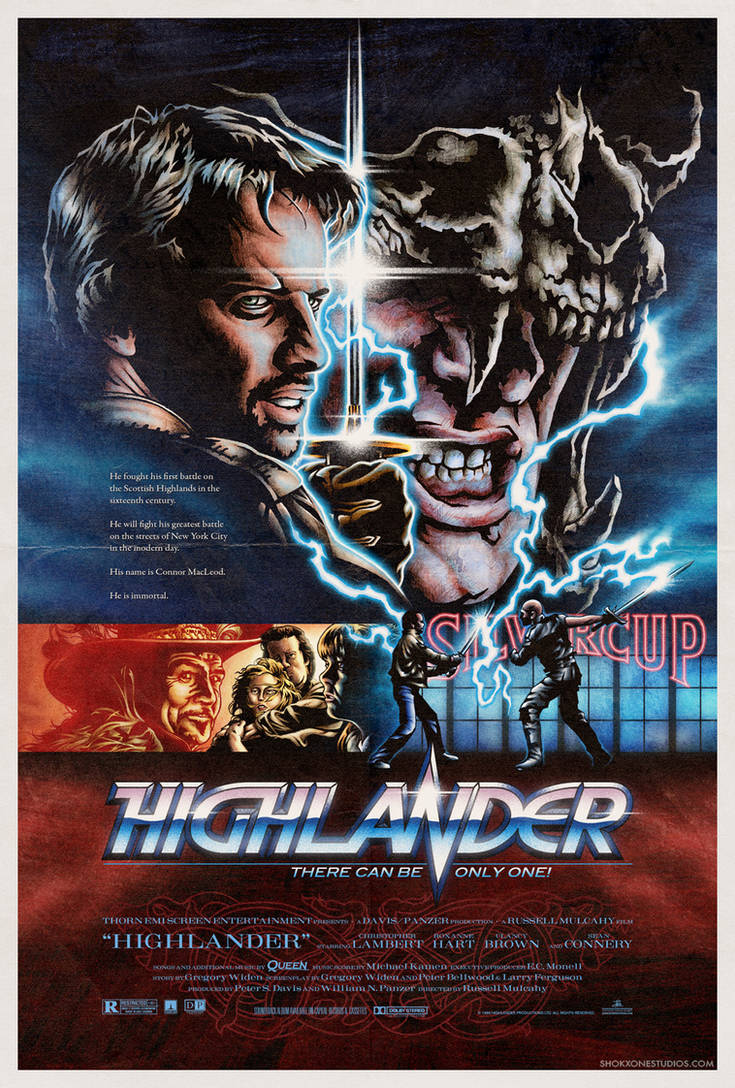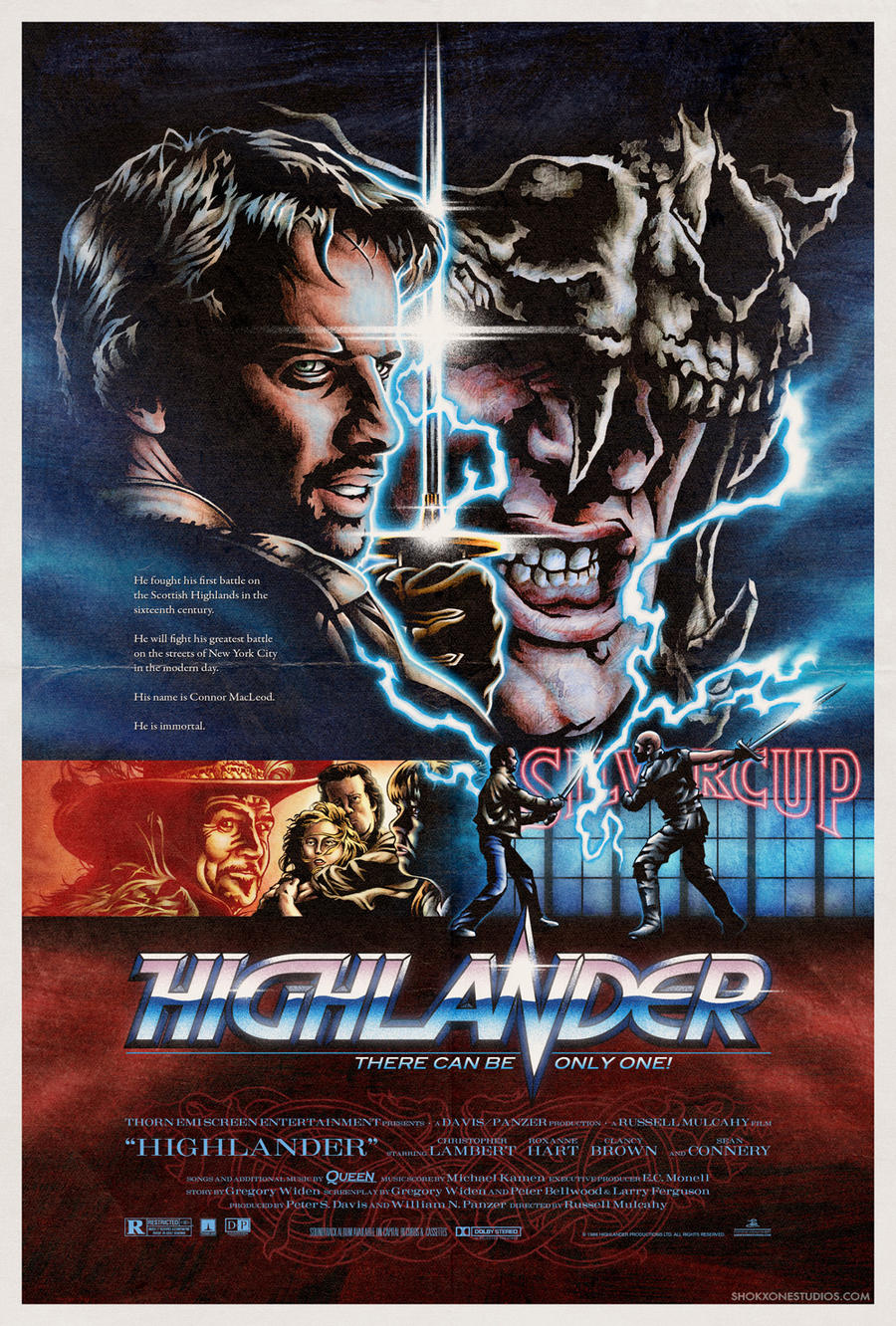 Watch
Prints available on Etsy!

I'll make no claims that Highlander is the greatest fantasy film ever, or even of the the year it was released. But it is a movie that literally changed my life. Before, I had only a passing knowledge of the music of Queen - like any lad raised right, I was familiar with the Bohemian Rhapsody scene from Wayne's World - but they were otherwise a non-entity. Then by chance I caught Highlander on TV one afternoon in the summer of 1999, and from the thunderous opening vocals of "Princes of the Universe", I was hooked. "Who is this magical group that just shot a lightning bolt straight through my brain?" I wondered. And so began a new musical love affair that persisted even through the disappointment in learning Freddie Mercury was long dead. The film too, though its seams and frayed edges show more and more in recent viewings, has stuck with me and a loyal fanbase, surviving a string of terrible sequels, an okay television series, and a surprisingly good anime. And all are agreed on one thing: There can be only one. And this, unquestionably, is it.
Happy 30th anniversary, Highlander. Don't lose your head.