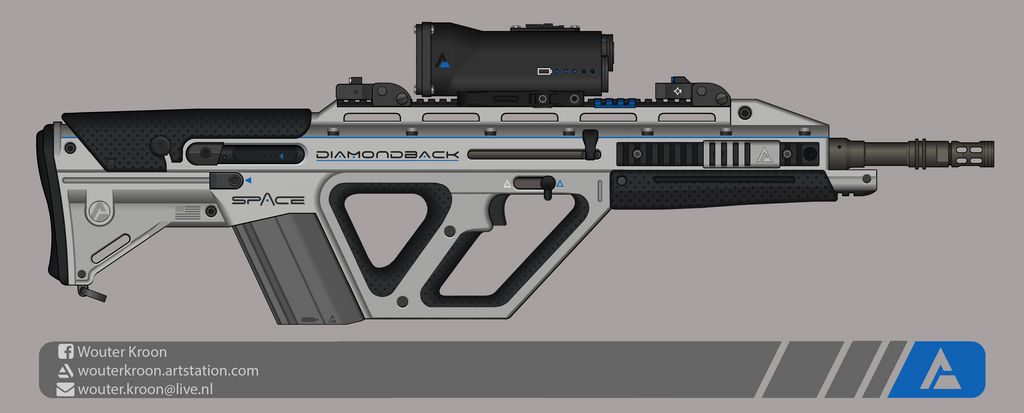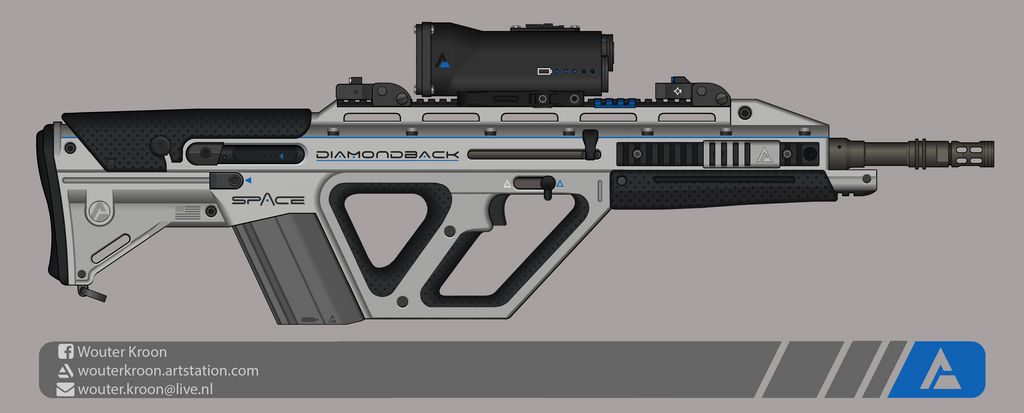 Another firearm for the Space branch has been released! Please meet the Diamondback Advanced Battle Rifle
This beauty fires SABOT rounds, specially designed to punch through ballistic vests, (light) armor, protective suits and (light) cover. Designed with the best ergonomics possible. She's soft, steady, hard-hitting yet very controllable.
Quicksilver Ind. produces top of the notch firearms made for easy and cheap mass production, while maintaining very high quality. Our firearms will always be fully ambidextrous, two toned, operator-friendly and accessory-friendly.
-------------------------------------------------------
Check out the high definition image here:
farm1.staticflickr.com/541/192…
Yours truly,
~ Shockwave