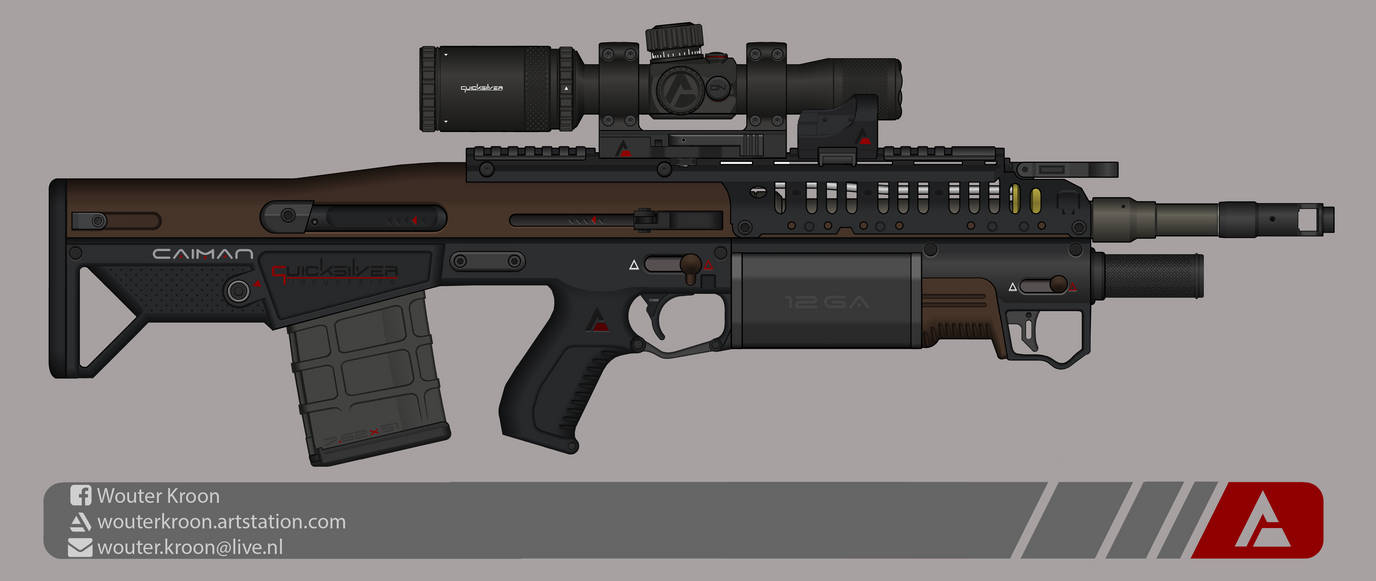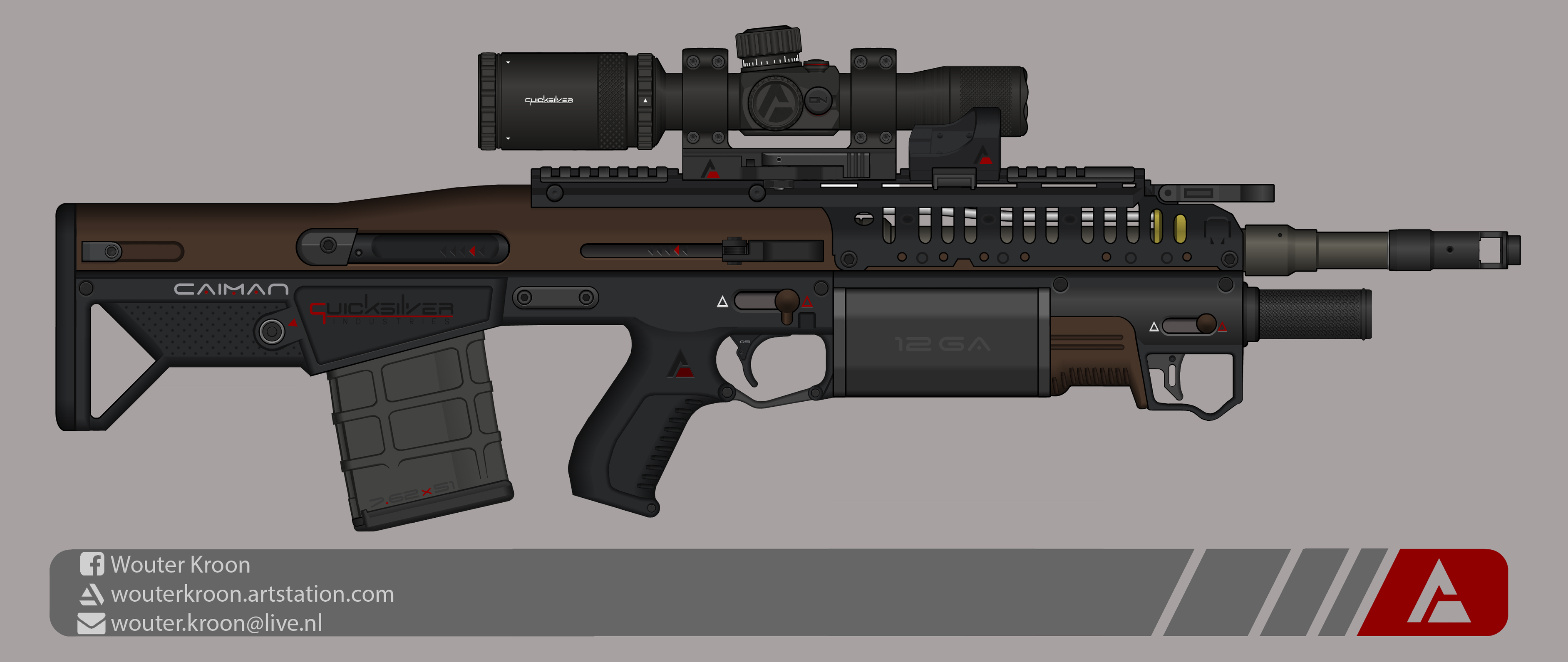 Watch
This sleek beauty is the latest additon to Quicksilver's arsenal. The Caiman is a bullpup semi automatic 7.62 weapon system.
With its integrated 12 gauge revolving shotgun, your secondary weapon is built into your primary.
Quicksilver Ind. produces top of the line firearms made for easy and cheap mass production, while maintaining very high quality.
Our firearms will always be fully ambidextrous, two toned, operator-friendly and accessory-friendly.
-------------------------------------------------------
Credit to Kormet for the scope and mount.
Credit to Nikita for the magazine.
Credit to Lucky Striker for the flash hider.
Check out the high definition image here:
c1.staticflickr.com/1/609/2241…
Believe it or not, but this started out by modifying my very first QSI weapon, the Hellcat.
At the end of the progress, al that's left of it is the CASV-EL rail.
Yours truly,
~ Shockwave