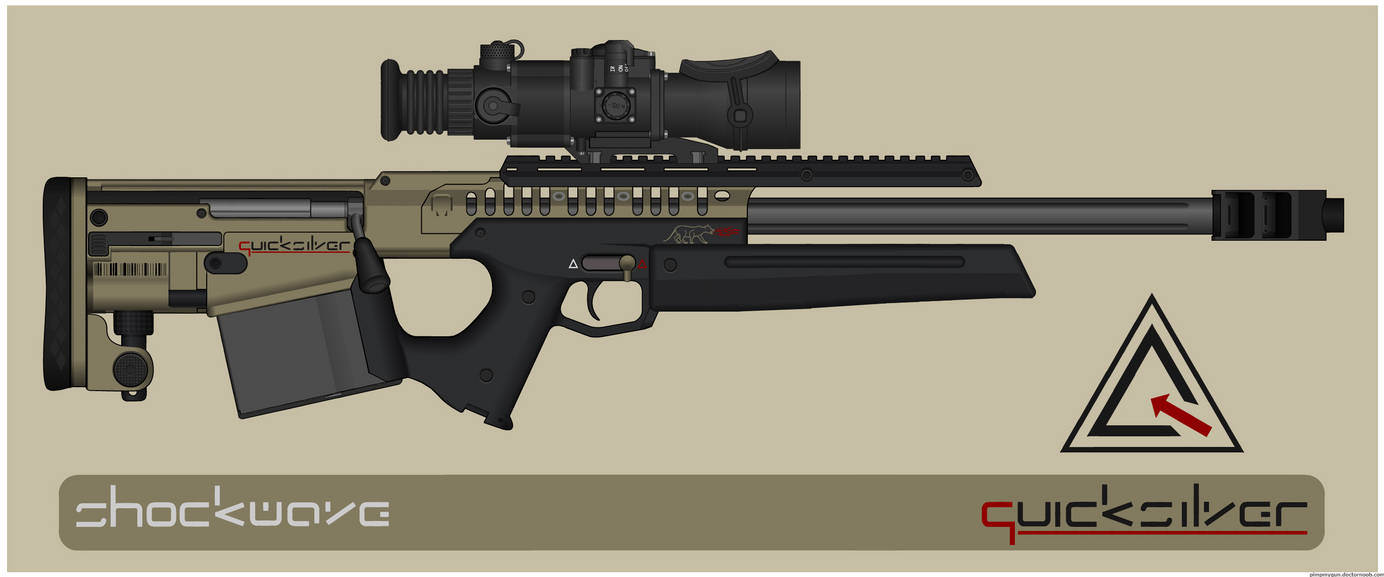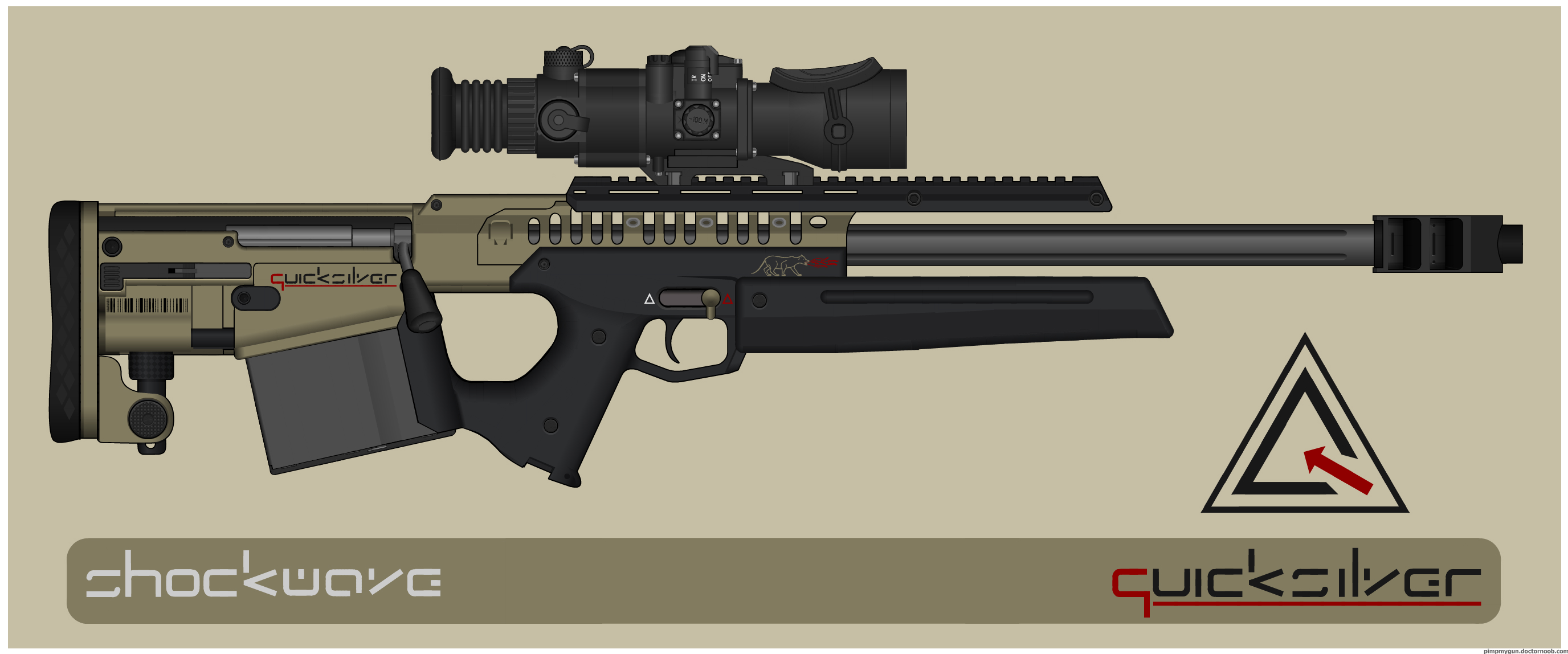 Quicksilver Industries is proud to present her first sniper rifle. Chambered in .338 Lapua Magnum, this baby packs quite a punch, while maintining a relatively small size due to its bullpup design. It features a neat bullpup telescoping bolt action mechanism and a free floating barrel. It has a built-in monopod, and an adjustable cheek rest.
Quicksilver Ind. produces top of the notch firearms made for easy and cheap mass production, while maintaining very high quality. Our firearms will always be fully ambidextrous, two toned, operator-friendly and accessory-friendly.
-------------------------------------------------------
Credit to Benjoo for his awesome muzzle brake.
Looking back at my photostream a while ago I noticed that I barely build any sniper rifles. I thought it was time to change that, and the Andean is the result. I hope you like it as much as I do.
Yours truly,
~ Shockwave