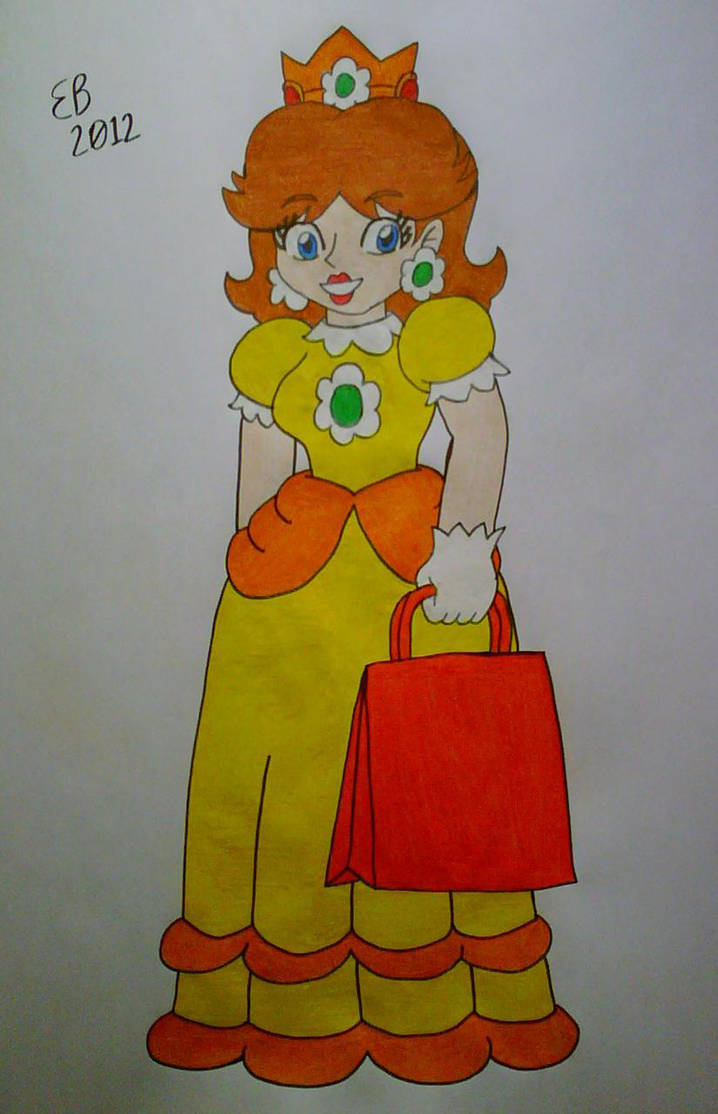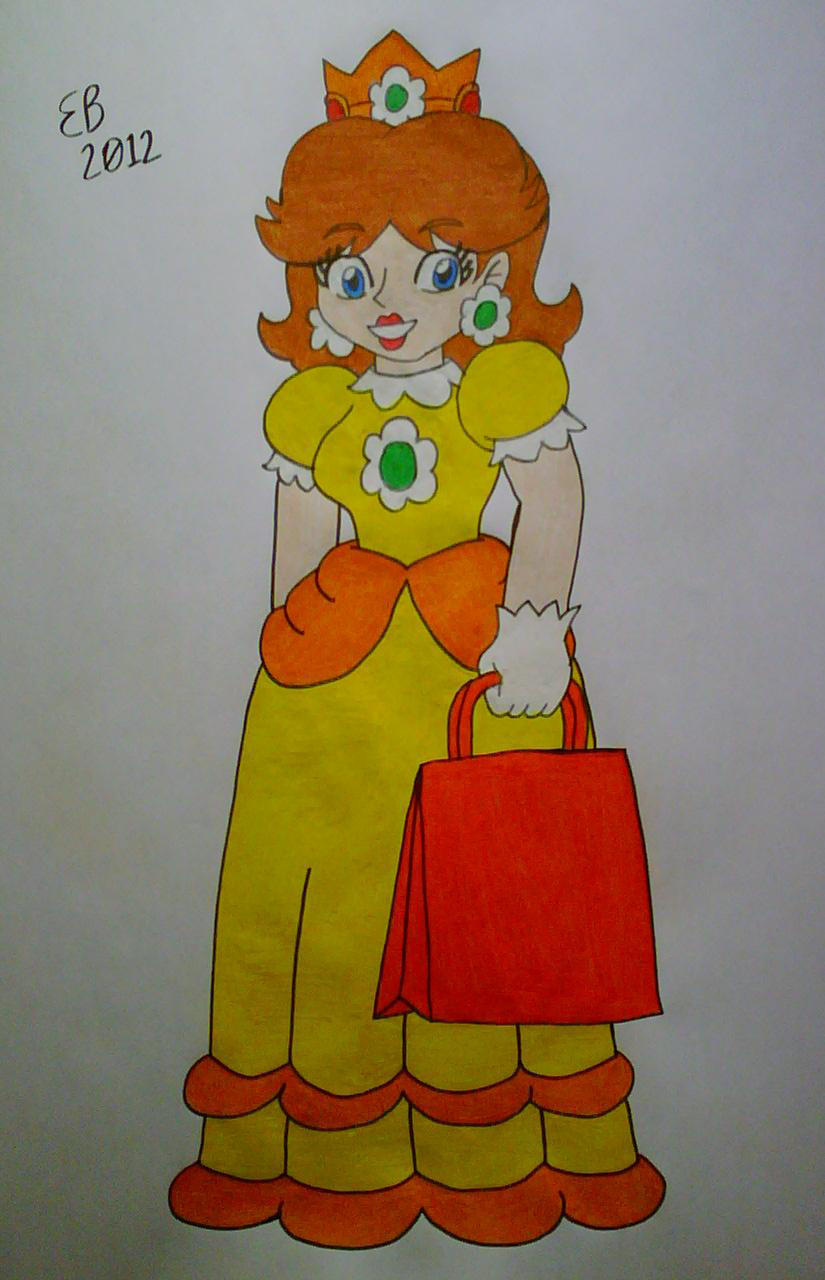 Watch
Music in mind for this deviation:
Nintendo eShop Main Theme
[link]
English:
I'll assume that you're wondering why i've made a simple drawing of Daisy, right? Well, if you must know, i did that one for two things:
1. For =
ZeFrenchM
's Daisy collab.
2. For =
MDetector5
's Nintendo Princess Art Jam.
So, in short, i've done that one for two different projects. Two birds in one, i always say.
However, as i tried thinking about how i can bring Daisy in this one, i also had the Nintendo eShop on my mind lately, since i've download like a couple of downloads on my 3DS. You must've seen my review of the games i've downloaded (and it's not over yet), haven't you? Well, for that one, i've given a eShop-like shopping bag for Daisy, since i'll probably bet that she loves eShopping, just as much as i do.
I've also included the main theme for when i select the eShop on my 3DS.
Français:
Je dois assumer que vous vous demandez pourquoi j'ai dessiné une princesse Daisy en plus simple, n'est-ce pas? Eh bien, pour tout vous dire, je l'ai fait pour deux projets:
1. Le projet Daisy de =
ZeFrenchM
.
2. L'Art Jam des princesses Nintendo de =
MDetector5
.
Donc, en réalité, j'ai fait d'une pierre deux coups avec ce dessin-çi. Ça vaut mieux comme ça, comme on dit, eh?
Cependant, pendant que j'essayais de penser comment amener Daisy dans ces deux projets en question, j'avais le eShop de Nintendo dans ma tête depuis un petit bout de temps, vu que je me suis téléchargé quelques bons jeux pour mon 3DS (et ce n'est pas fini). Vous deviez avoir vu ce que j'ai donné comme opinion sur ces jeux téléchargeable, n'est-ce pas? En tout cas, pour celle-çi, j'ai donné un sac d'achats dans le style du Nintendo eShop à Daisy, vu que je suis certain qu'elle aime du eShopping, tout comme moi.
J'ai même inclus le thème principal de l'option du eShop sur mon 3DS.
Copyrights of the aforementioned belongs to the following/
Les droits d'auteurs vu dans le dessin appartiennent aux compagnies suivantes:

Daisy & Nintendo eShop: (C) Nintendo