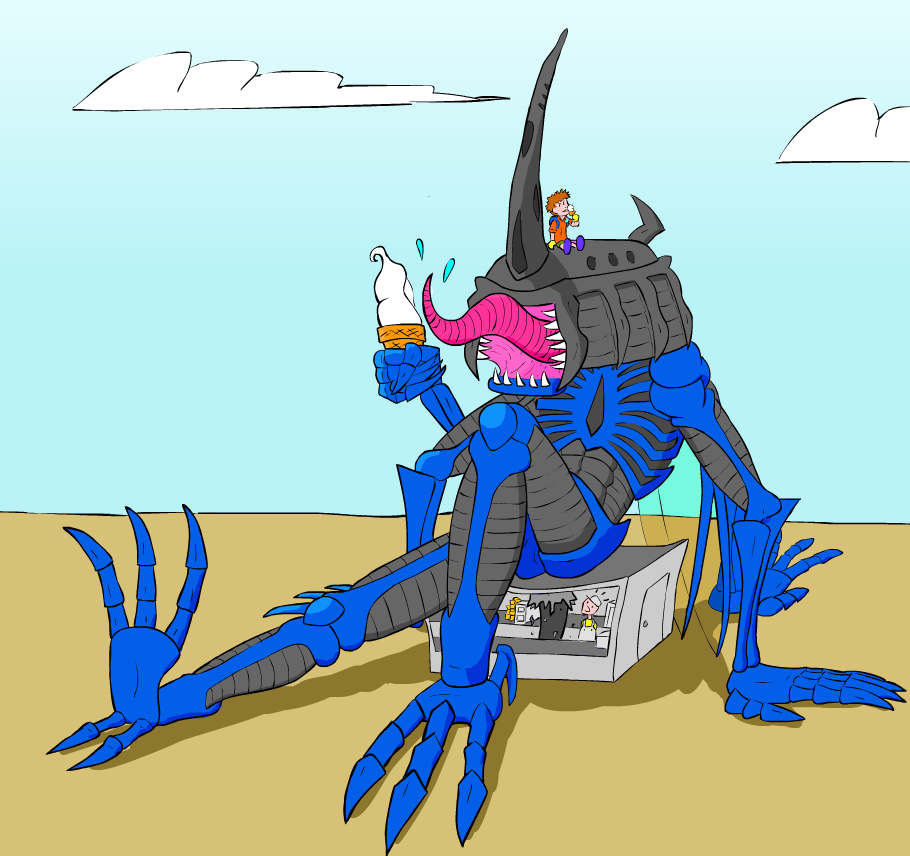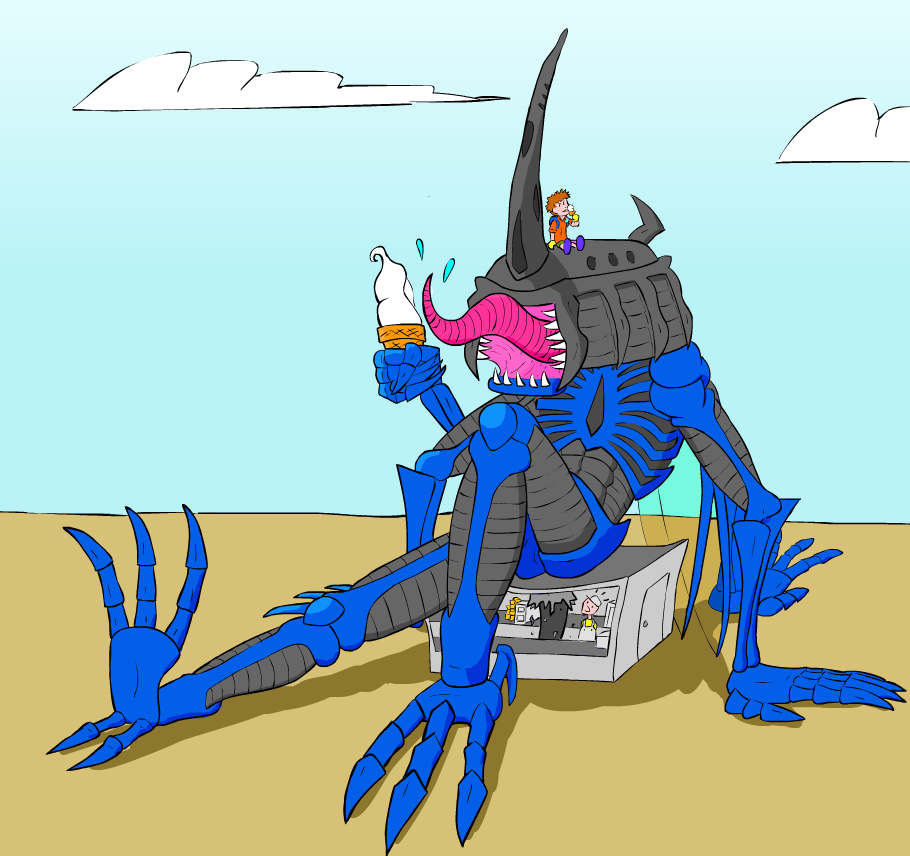 Watch
So our two heroes decided to grab some ice cream while traversing the desert. Needless to say, it was delicious.

So! Is this the first time I've tried to shade one of my deviantart pieces? Probably. I didn't really know what I was doing, so I just sort of just threw different shades of grey and blue where it looked good. *shrug* This is another one of those things I'm going to need practice with, and something I actually want to continue doing for my artwork.

And like, originally I wanted something weird and insect-shaped to draw, so I chose Kabuterimon. Then later analyzing him, I learned that he's actually pretty much human shaped. Most Digimon are! Even the dinosaurs and dragons are really human-shaped, as my friend Matt pointed out.

Oh Digimon.