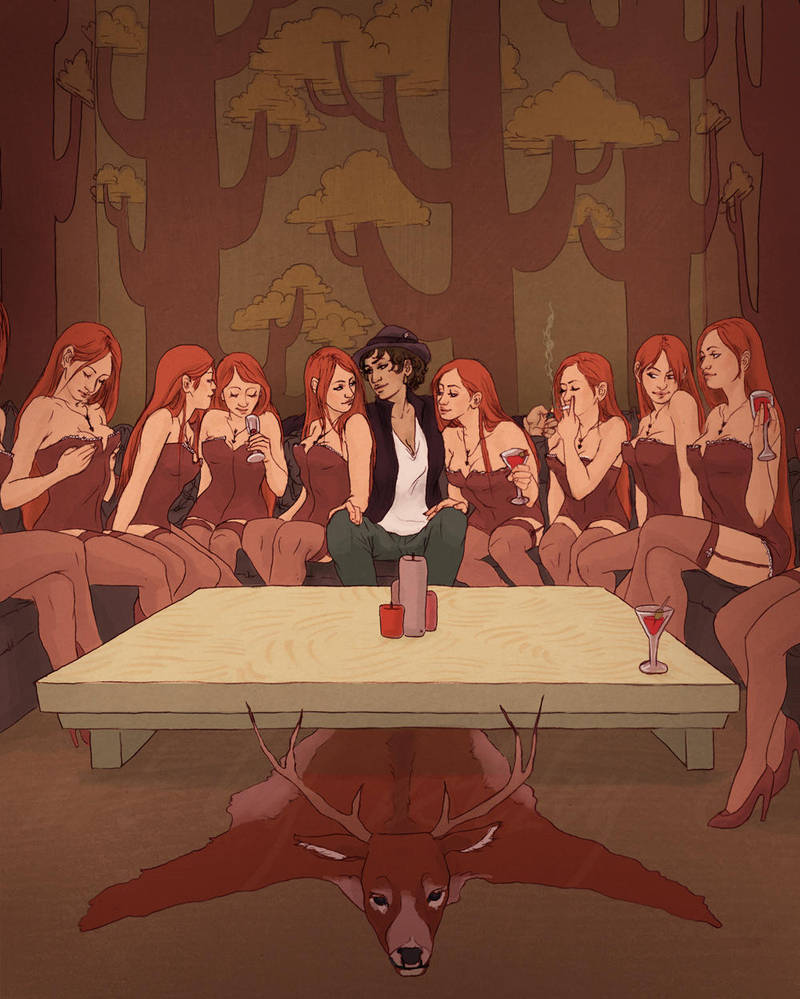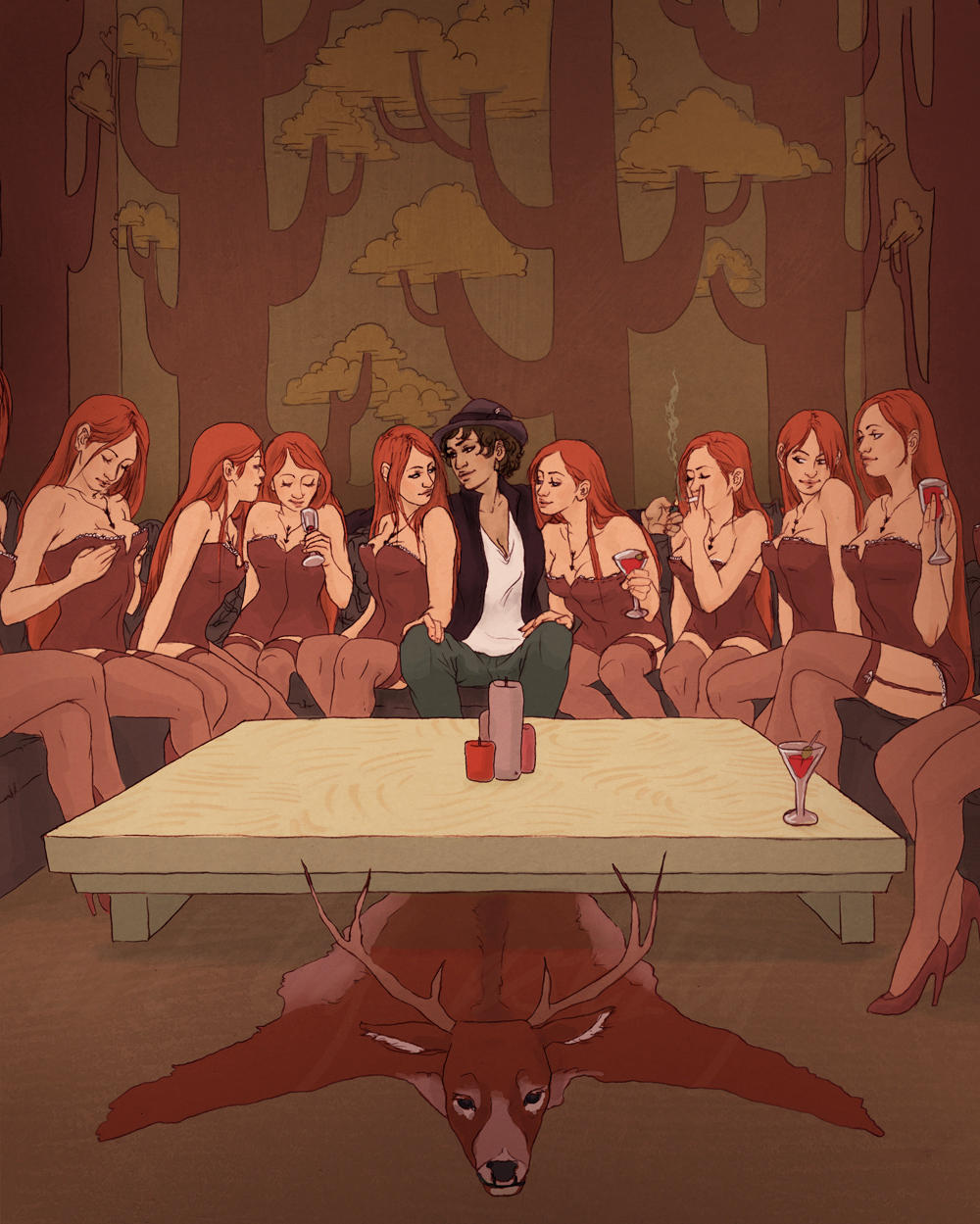 Watch
Please be informed, I am turning off comments here solely because I'm moving accounts, and this is one of my most commented on (continues to be) pieces. Thank you for all your comments! But I won't be keeping up on them anymore here

If you want to continue to follow my work and/or fave/comment on it please go here: *
doomburg

Thanks!<3
*EDIT****** because I have been asked the same question a dozen times already.
YES I am aware there are ten nymphs instead of nine. Unfortunately, seeing as this is a pretty perfectly symmetrical image, I'm sure you all can see the issue with putting only nine nymphs, so there is a set of place-holder legs to balance out the image XD
******WHOA! Thanks for the DD guys! *O*!!!!! <3
(All in good fun guys, this assignment wasn't meant to be 100% accurate to the myth, it was meant to be a fun reinvention that's all<3)
The idea behind this project was to depict the mythical goddess artemis in a contemporary setting. artemis was the goddess of the hunt and nature (in greek art she's always depicted in a forest with a deer and occassionally dogs, but i decided to nix those) and she had nine beautiful nymphs that followed her around wherever she went, and she decided at an early age she never wanted to marry a man and wanted to be 'chaste' for the rest of her life. she also ran around shooting beautiful maiden's in the chest with arrows, and there was another myth where she, (another god in disguise) had an intimate affair with one of those nymphs.
so when i was thinking of modern day hunt, and all of these things, i decided artemis should be a pimp XDDD
this is a really new kind of thing for me. i never do designy stuff like those trees, and i rarely do such flat simple coloring, but the line drawing was so detailed i decided shading would be too much.
so enough rambling! XD
everything in this that appears any kind of sexual is purposeful, before anybody asks XD yes the candle is phallic XDDDD
and all those nymph hoes were SUPER fun to draw >D
Daily Deviation
Given 2009-05-21
The owner of this deviation has disabled comments.