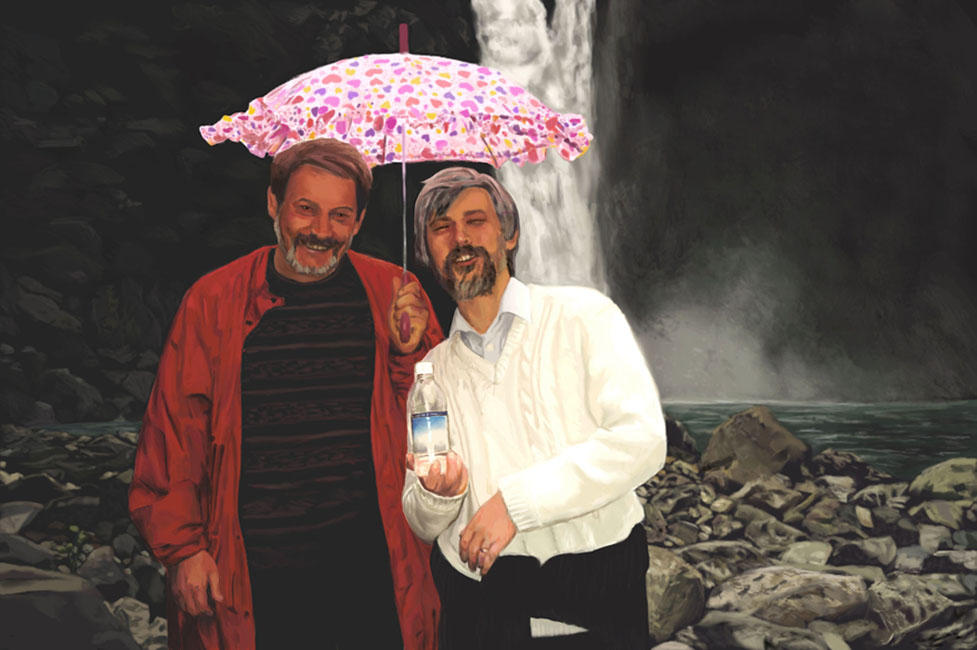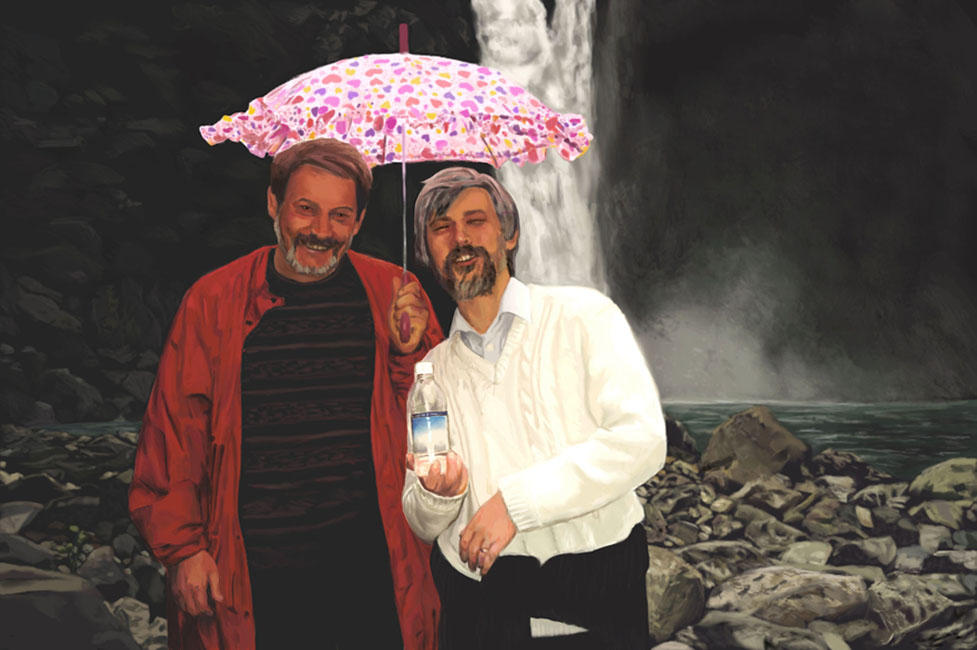 Watch
I've been working on this project on and off for months. It's a painting of a photograph my mom took at snoqualmie falls that I thought was just too funny. A week ago I finally sat down and really got into it, and I must say I'm very happy with how it turned out. The man on the right is my dad, and the man on the left is his best friend Joseph. Kudos to anyone who can identify which brand of water that is. I took off the words, of course. Can't have people sueing me, lol. My dad looks like he's advertising it, hehehe.

JEEZ! Youre work is practically professional. Are you REALLY 16?

I looked at this and tought, oh a phtograph. But then I read the notes and what? A PAINTING!? O___O *jawdrop*
In any case, yes, it is beyond funny and the water looks like ... um ... Well, all I know is it isnt publix ... I dont know!! >_<
Reply

Thank you

Reply

No problem!

I just love your art, you are so talented!
>_< Oh noes! I just realized I dont think I have you on my watch list. *goes to do that*
Reply

Wow, that looks practically like a photograph!
Reply

It is well done... As I have said to you in person. Comments make you hapy, so I'm commenting.

Meh... Don't mind me...
Reply

The brand is called Talking Rain, I believe.

And I couldn't believe it was a painting either - it looked like a photo in the thumbnail. Did you paint over the image in Photoshop, or was it completely from scratch?
Reply

I had the photo on a seperate layer, but I did not trace. I started out with a solid background color and only used the photo for reference. So yes, it's from scratch
Reply
Wow, the finished product looks amazing! But like i expected anything less from you. Is that the Kirkland brand?
Reply

OMG, is that a PAINTING?!



Reply

oh they look so happy

!!!
Reply