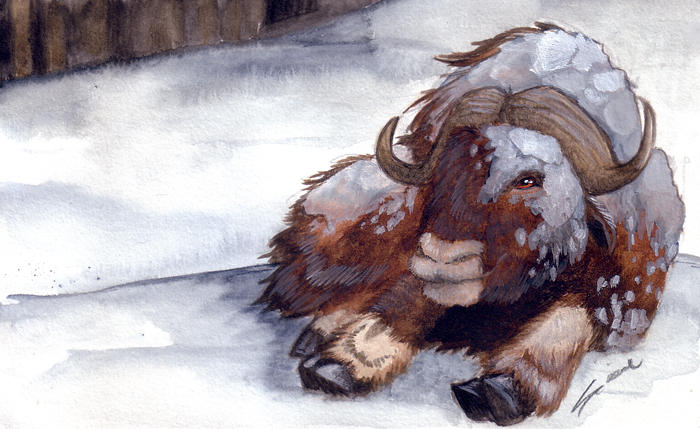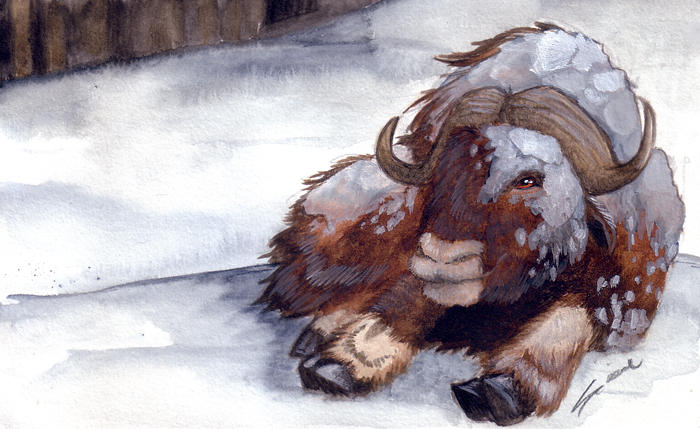 Watch
FOR SALE £20/$28
Along with whatever else I might draw for the season, I thought I'd do a collection of Arctic dwelling animal art pieces. There is so much to focus on, I thought I'd create a small project for myself.
Musk Ox, a durable and mighty competitor in the vast wastelands of the snow. It won't back down and will survive through anything! I'm not sure
why
I don't draw more of them, they're so adorable

Created with watercolours and acrylics.
Image (C) Sophie Pickford.

Wonderful piece!

Reply

Reply

Aw, oxes are so cute as long as they're a safe distance away! This is a great painting!
Reply

Tehehe, wouldn't want to get on the wrong side of them, thats for sure! Thanks for the compliments, Merry Xmas!

Reply

All that snow and he just goes "Meh, I'll just "chill" here"
Reply

That's so sweet! It almost has a realistic photo quality! Great work!

Reply

Schmanks dudette! I think the fact I love these guys helped me add alot of detail to this piece

Reply