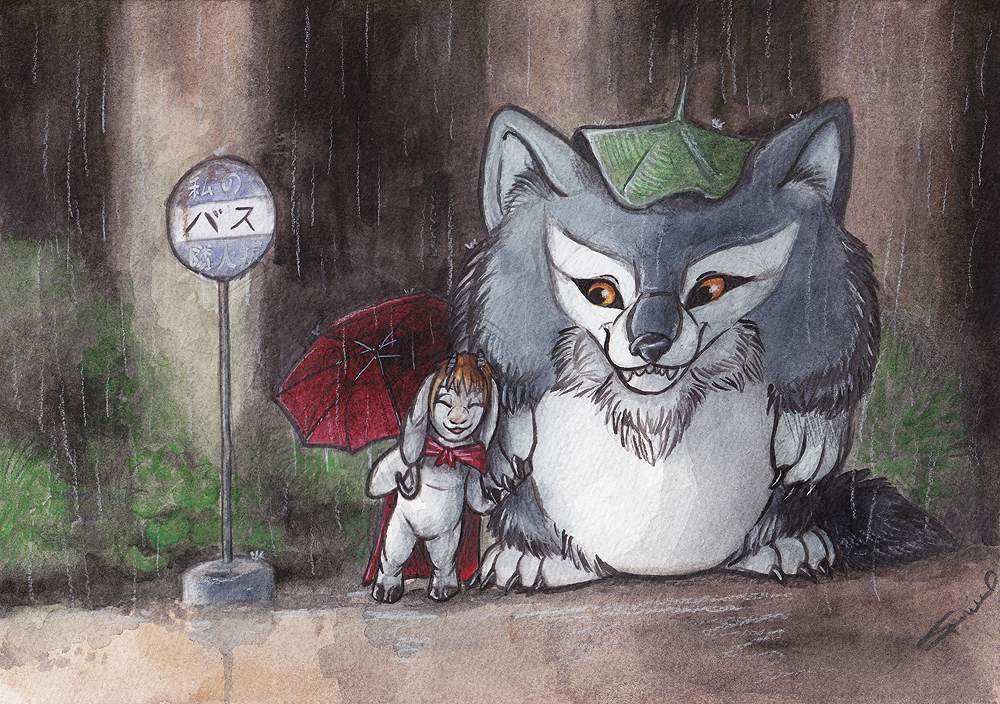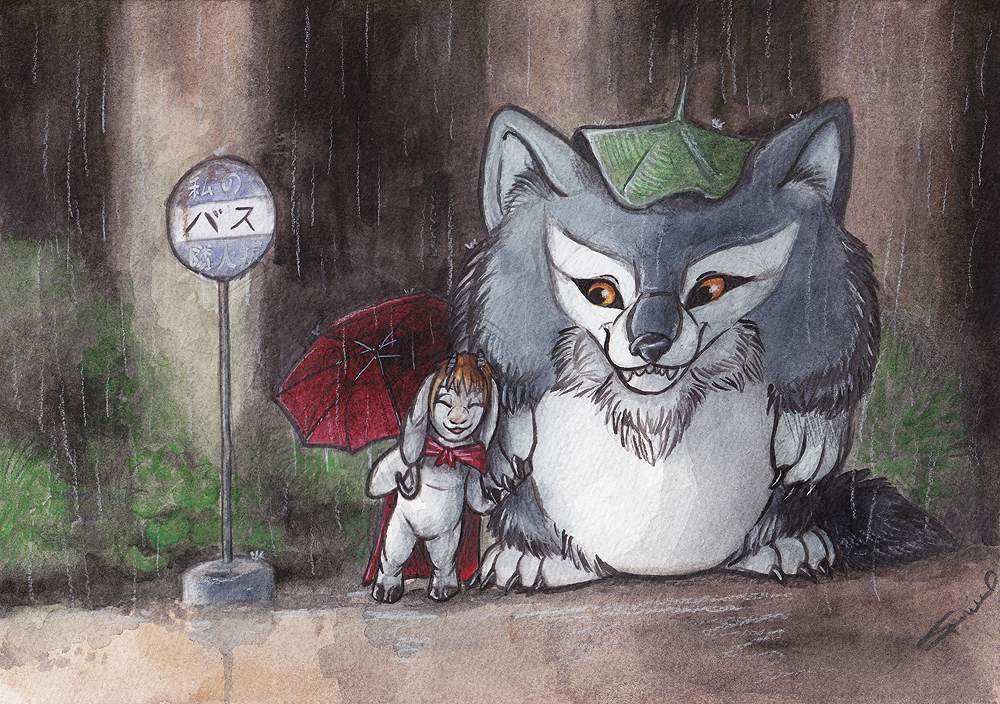 Watch
A very fun commission for fafnirkristensen on FA.
Using the idea of 'My Neighbour Totoro' and putting a Little Red Riding Hood twist to it, with a werewolf and goat (Inspired by Arashi no Yoru ni/Stormy Night story)

THIS PIECE WILL BE UP FOR AUCTION AT EF, ALONG WITH A SQUISHABLE WEREWOLF PLUSHIE!!

Been a long time since I've made such an in depth piece, was so much fun!

I want a big squishy werewolf XD

Created with watercolours and pencil crayons.