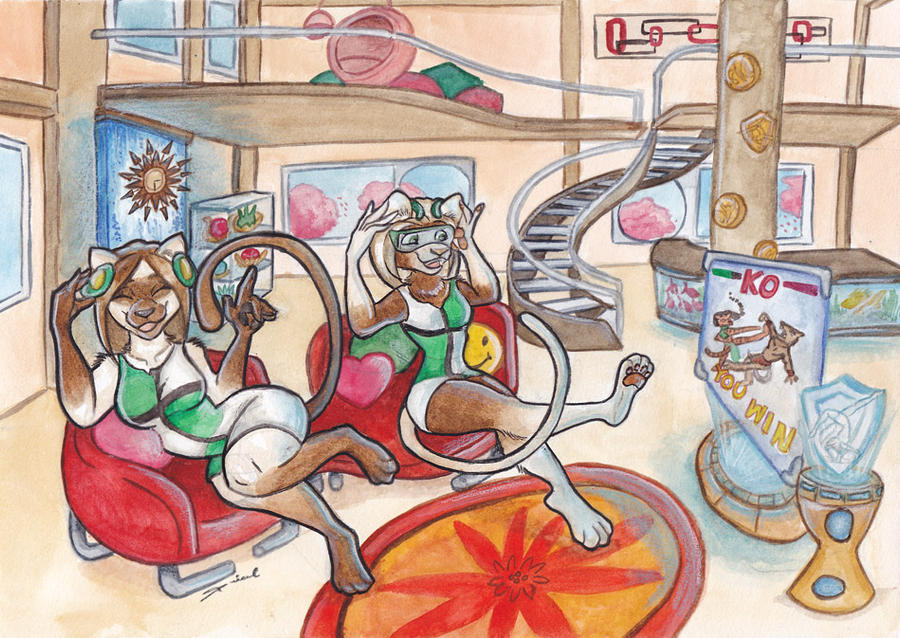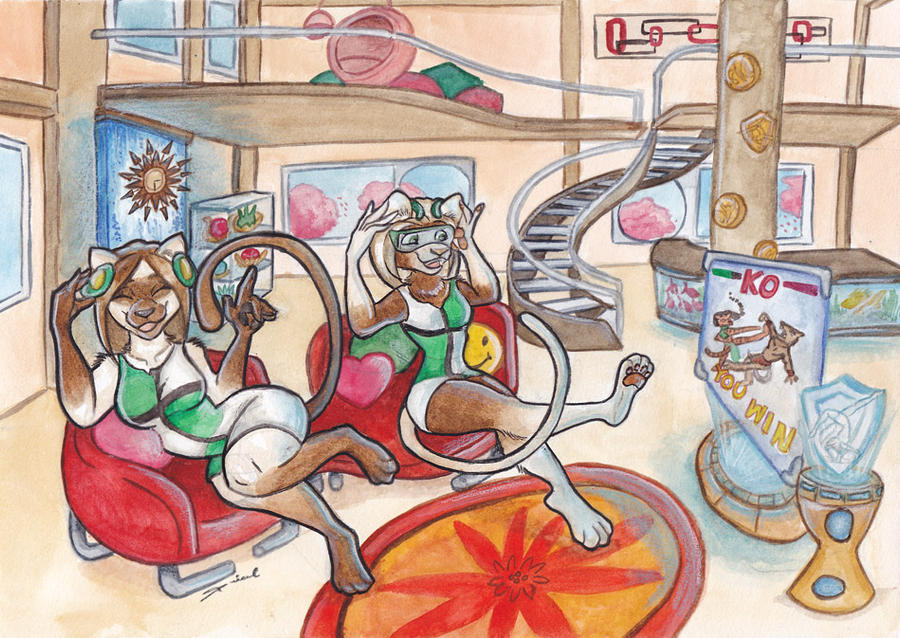 Watch
A commission from

of these delightful acrobatic feline twins, hanging out in their pad! You may recognise them from a previous piece:
The backdrop on this seemed pretty daunting at first, but it was actually really fun to create a bit of interior design!
Created in watercolours and pencil crayons.
Image (C) Myself.
Characters (C)