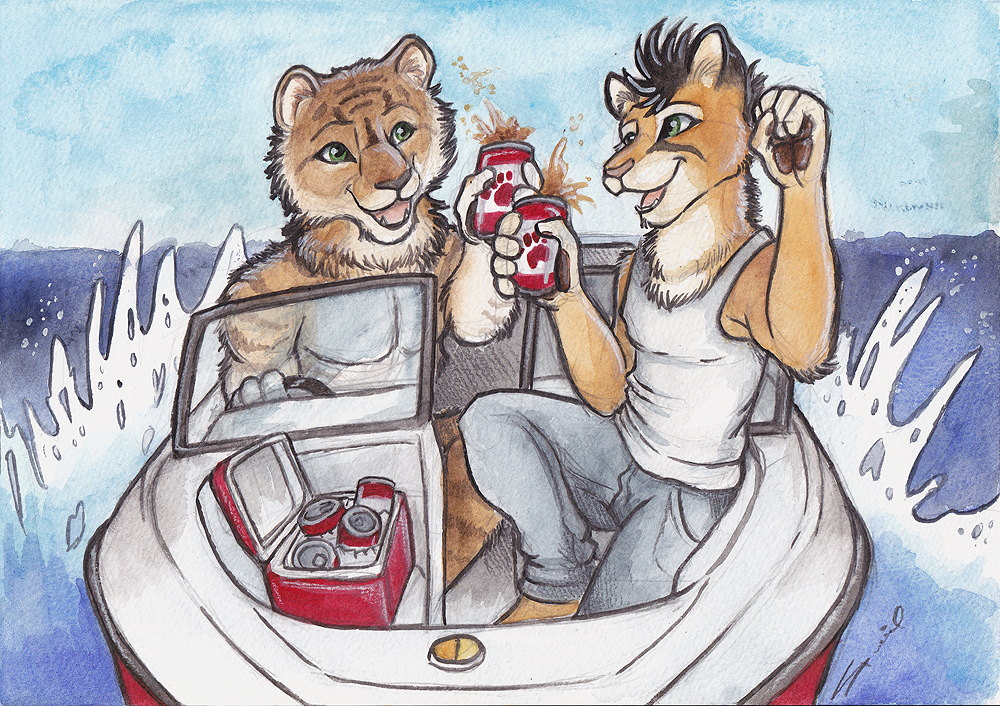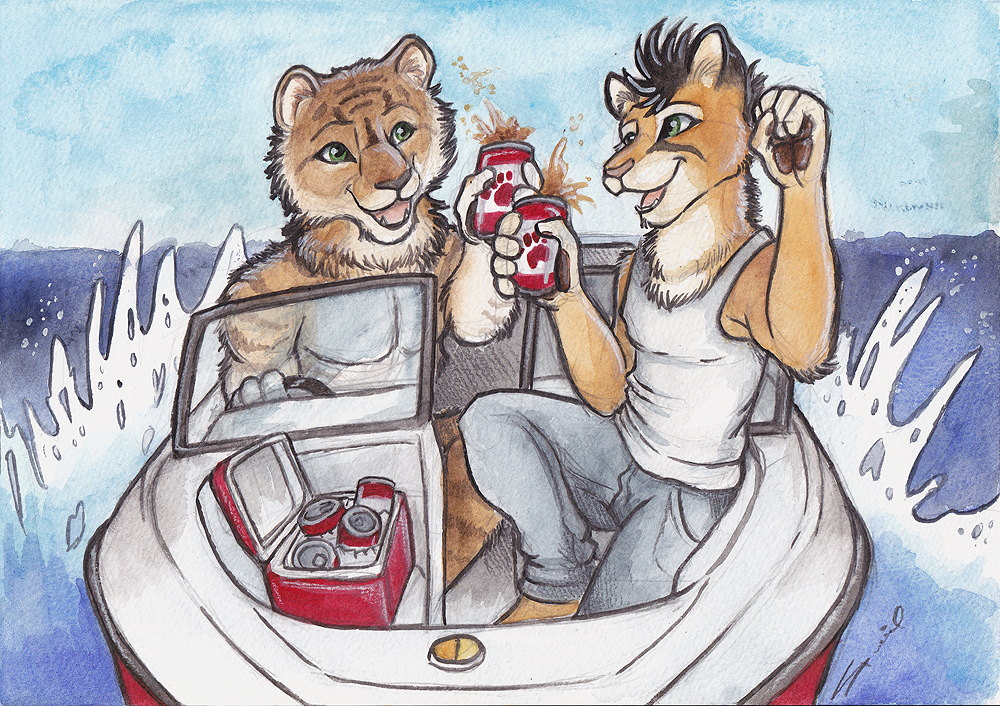 Watch
A very fun commission for catofmount on FA.

Just hanging out with your buddy and a few beers in a boat sounds like some good Summer fun!

Created with pencil crayons and watercolour.

To me, that looks like planet of the furries or an alternate universe where humans are less superior to anthros.
Reply

Where's the sheriff's office on their boats?

Reply

They've obviously managed to get the police off their tail because they're boating so fast XD
Reply

Where I come from, Boating While Drunk is just as serious as Driving While Drunk.
Reply
REMEMBER KIDS, DON'T DRINK AND SAIL.
Reply

Reply