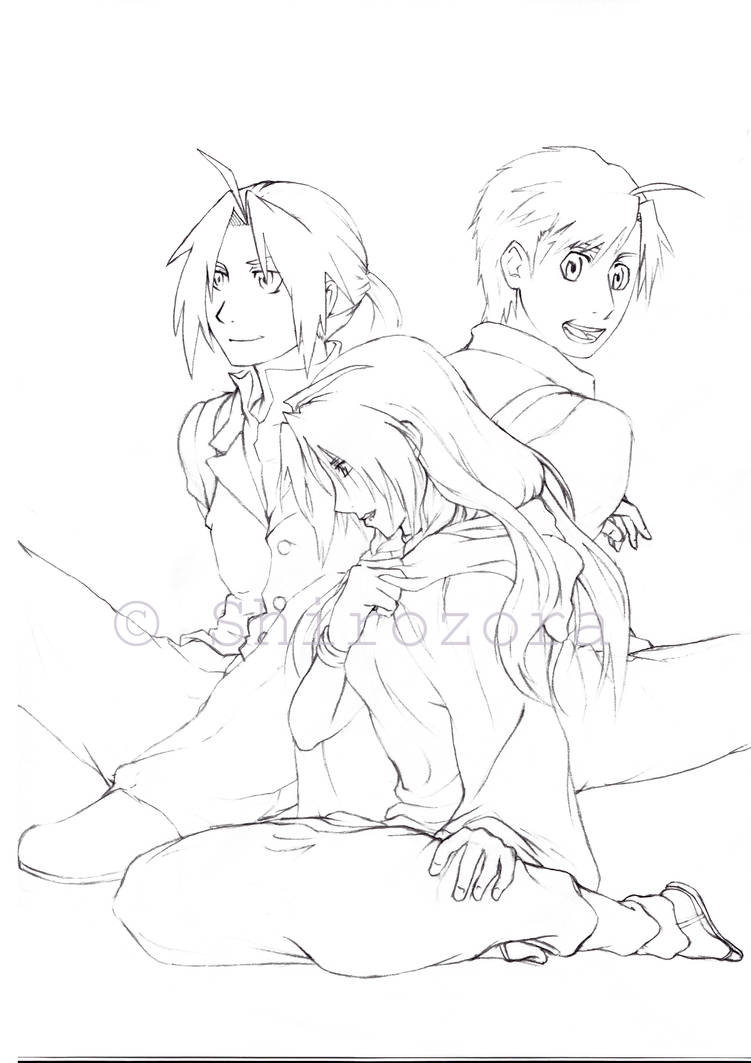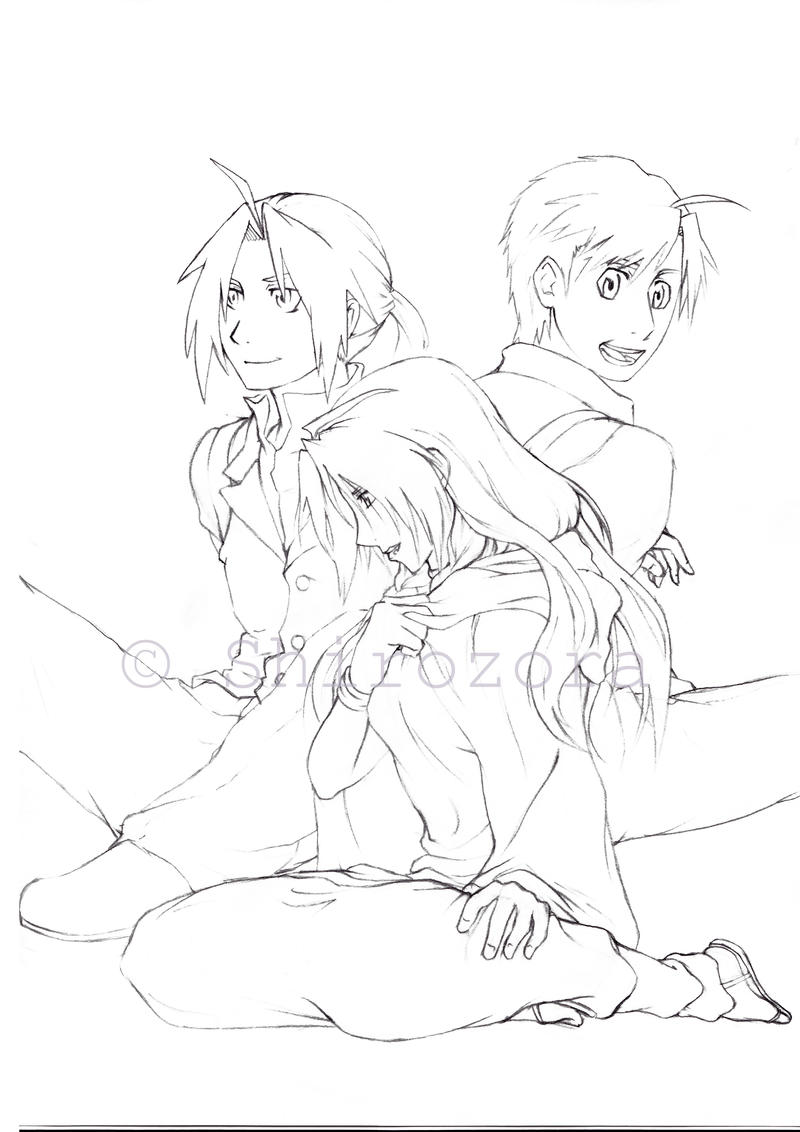 Finally
got around to installing the drivers necessary so that I can use my brand new free printer/scanner to scan in some stuff. There's a previous version of this drawing, but that one sucked monkey balls and I drew this one over it to preserve the poses and expressions. Oh my gawd, it was so hard...

Pencil all the way.
Characters © the FMA people (it's almost 4AM and I'm a bit pissed so whatever)
Artwork ©
me!

Reply

Sure! Do link back after you do; I'd love to see it,

Reply

ahh wow, i definatly see more improvement from you! this is really doos, your lines are very crisp, and your sensitivity on your strokes really show now : ) keep up the awesome work!
Reply


, thanks. But I haven't done much art at all in the past two months so I have a lot of catching up to do, o.0
Reply

aw ^^ thats so pretty :3 do you think you'll color it? i think that this is my favorite shambala fanart i've seen! so many are yaoi and nasties like that :/ but this is very friendly and nice ^^
Reply