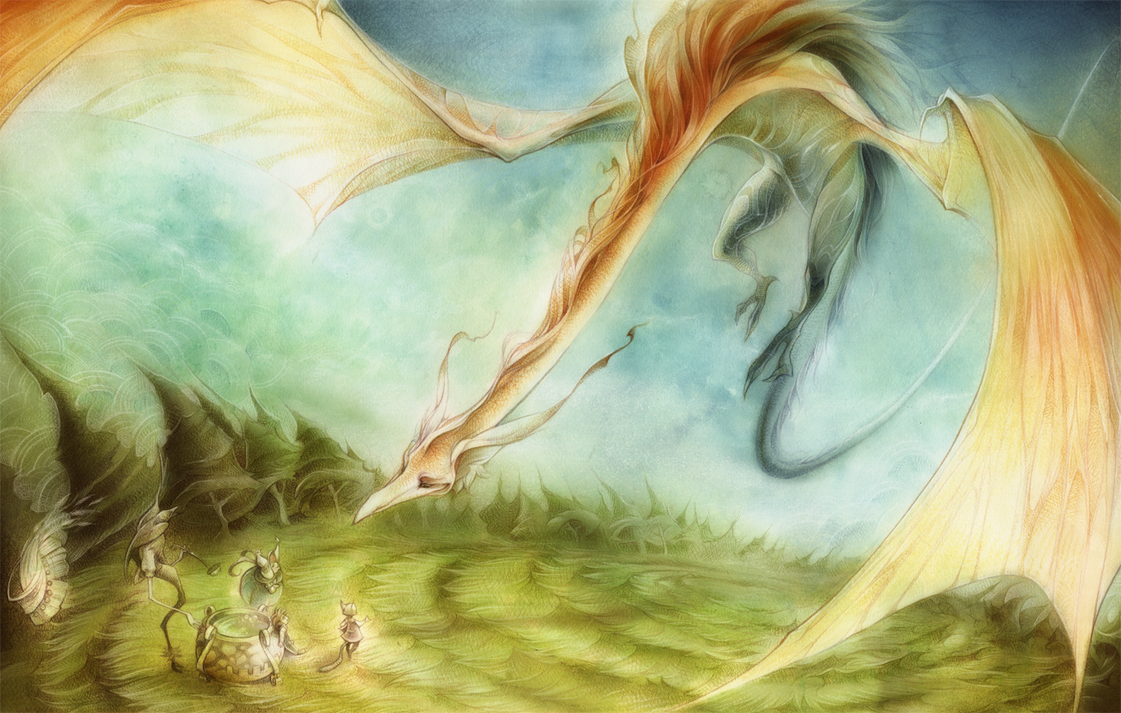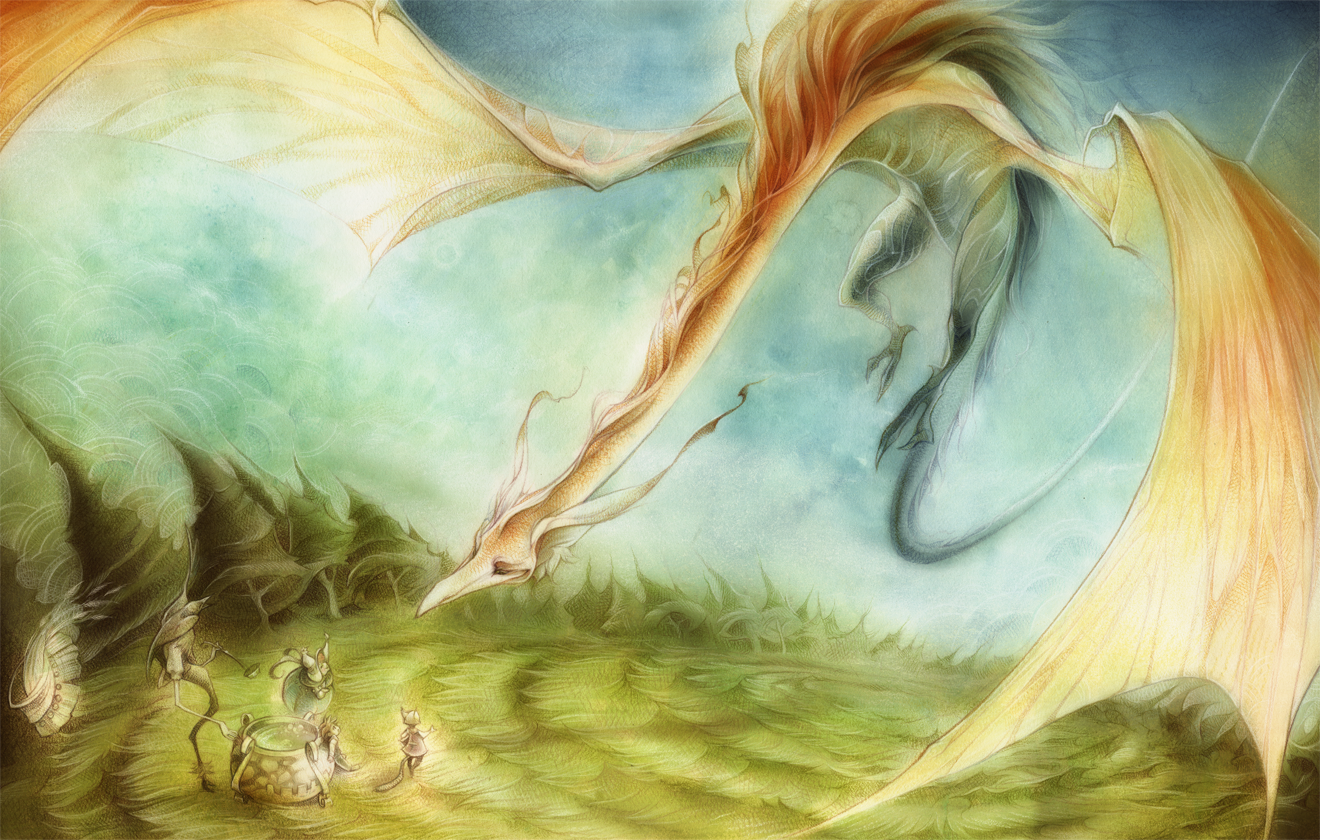 Watch
Before starting this illustration, I tried working up color digitally from a grayscale image. That's sorta turned backwards now, with local color being developed in traditional media, and then using photoshop as a means to enhance the tone, colors, and details only where necessary. It takes forever. Seriously it does, this took over 60 hours to complete.

I'm currently on my third piece for this project, and the process has come a long way. I'll be excited to share that one when it's ready!

----
Tools: graphite, watercolor, gouache, soft pastel, charcoal, colored pencil, Photoshop CS4

final size: 14" x 22"

Please do not reuse my artwork without my permission.