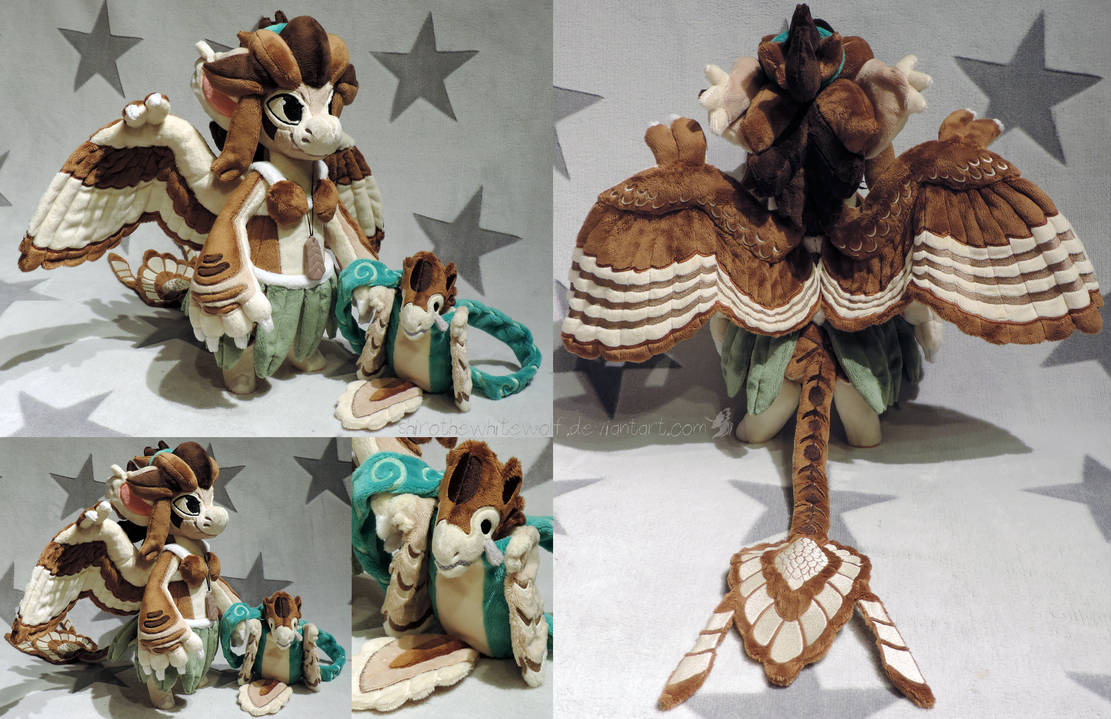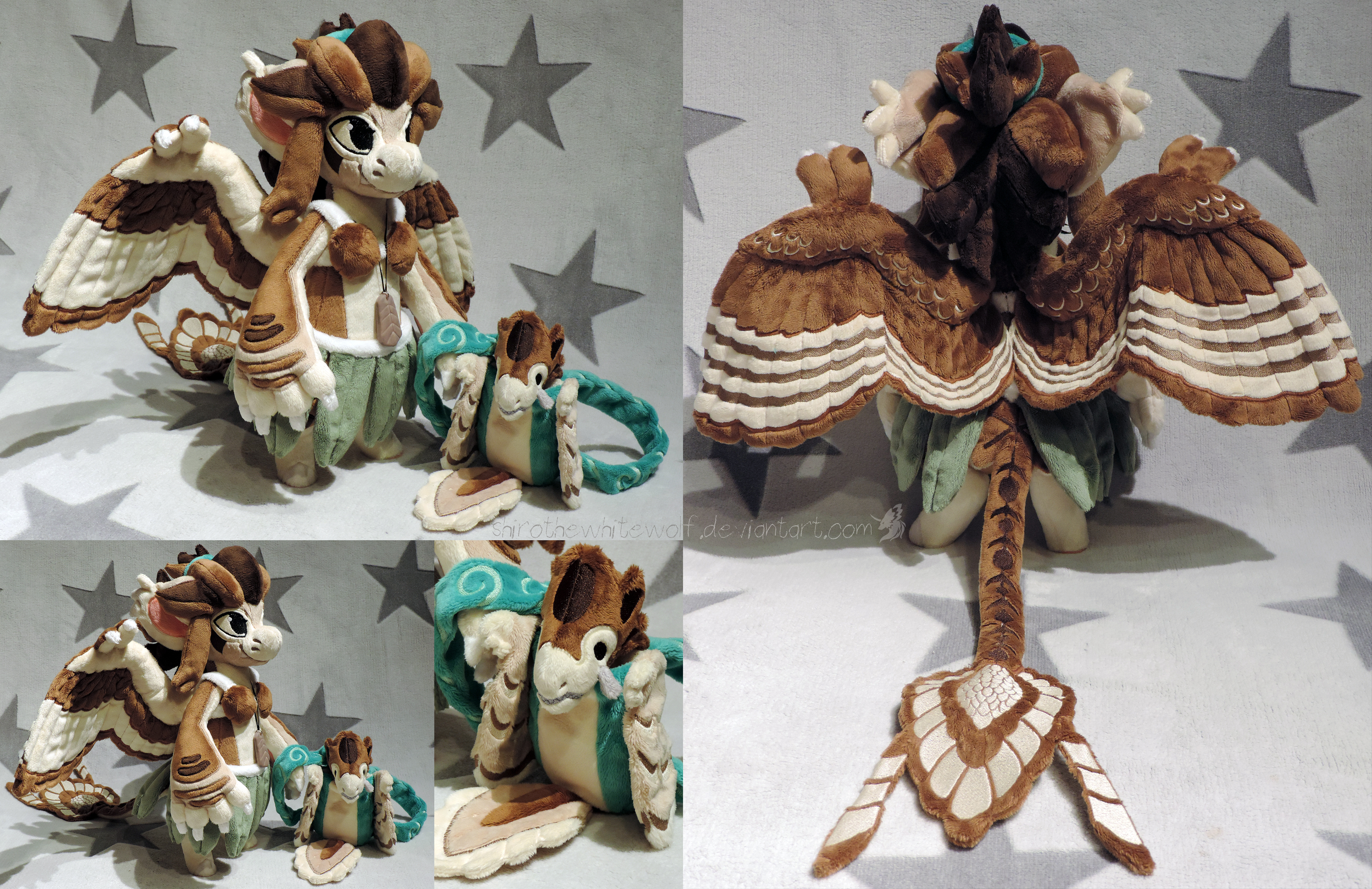 It was meant to be uploaded yesterday but back pain wo-ho ><
FINALLY FINISHED WOOOOOOOOOOOOOOOOOOOOOOOOOOOOOOOOOOOOOOOOOOOOOOOOOOOOOOOOOOOOOOOOOOOOOOOOOOOOOOOOOOOOOOOOOOOOOOOOOOOOOOOOOOOOOOOOOOOOOOOOOOOOOOOOOOOOOOOOOOOOOOOOOOOOOOOOOOOOOOOOOOOOOOOOOOOOOOOOOOOOOOOOOOOOOOOOOOOOOOOOOOOOOOOOOOOOOOOOOOOOOOOOOOOOOOOOOOOOOOOOOOOOOOO
(does it sound like I'm happy or what? xD)
Commission for

15 inches tall (16 with hair), Ayla and the backpack/accessories is made out of white, vanilla, camel, mocha, brown, chocolate, seafoam and olive minky. Her face and some markngs are machine embroidered. Wings and tail are wired. All accesories are removable. Feather fossil pendant is made out of polymer clay and covered with matte hybrid nail polish, so it looks like an actual stone/fossil thing. Backpack is too cute.
I didn't take new no-accessories photos, because you can find them here:
I'm experiencing such a plush-making crisis right now. You could even call it an art block or something. I have no idea why it took me so long to finish this plush. Last weekend, I wanted to assure myself I can still work fast on plushies and I managed to make something small pretty fast, so I think maybe my problem is the fact that I can't work with the same pattern a few times in a row? I get bored and frustrated pretty quickly and all those breaks I'm forced to do because of back pain and sinus/ear inflammation problem don't help me to focus on doing my job faster. The more breaks I need, the harder is for me to come back to a started project. So I shouldn't be taking break I guess. Maybe instead of working for too long, and then dying for next few days I should work 3-4 hours everyday. This would be more productive than overworking my back and not being able to do anything (even a drawing) for a much longer time.




Moving on to tiger bagbean! I'm glad she doesn't have wings.