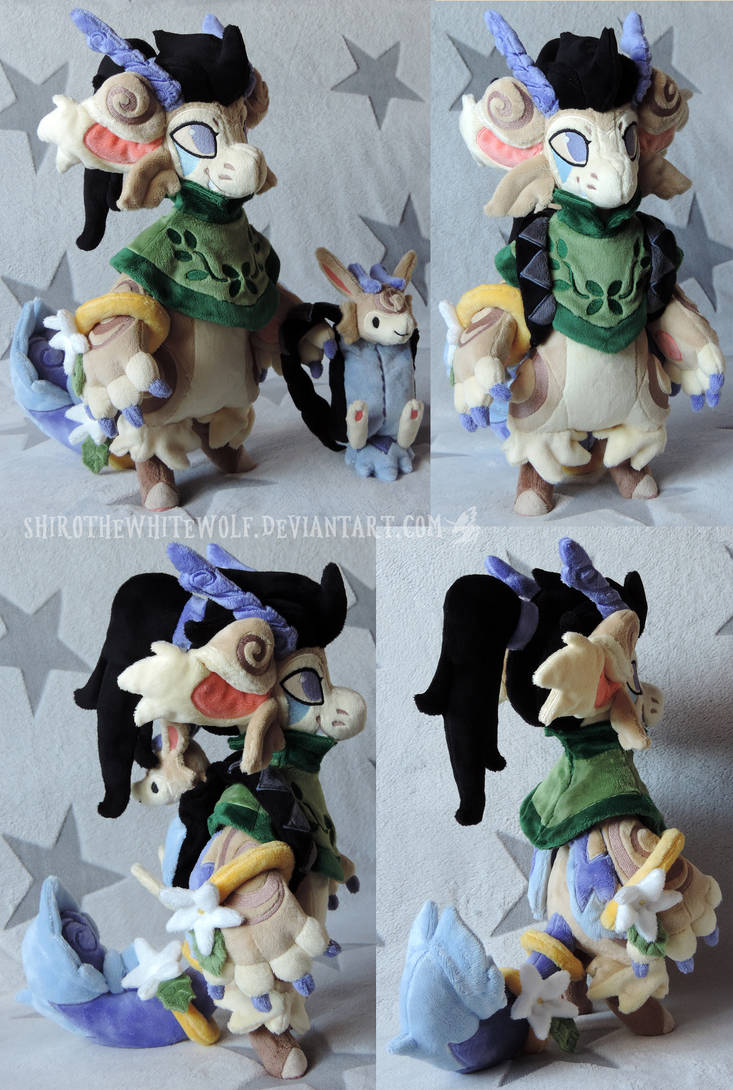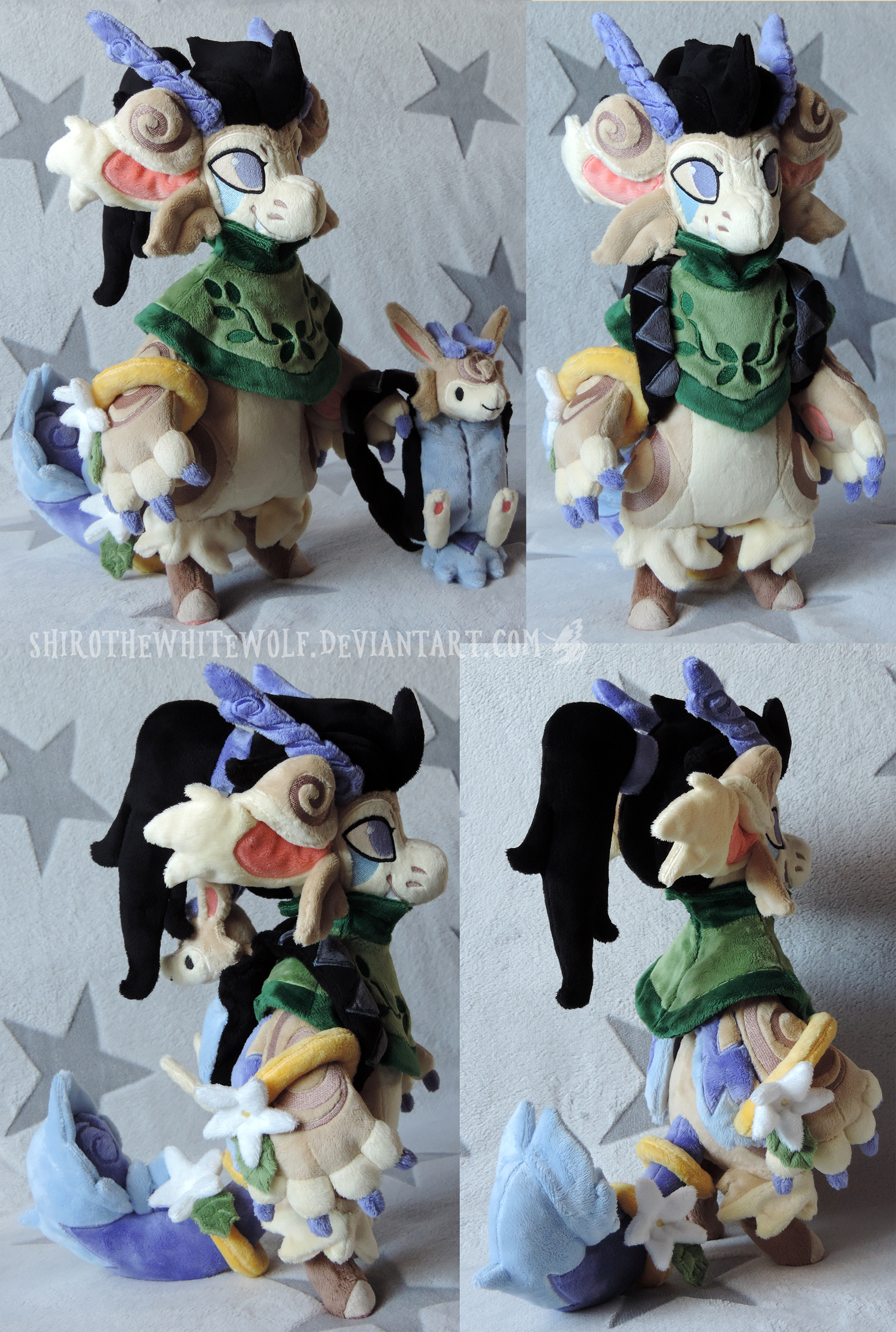 Commission for Leahlinn
I'm super sorry it took me so long to finish this gal ;-; All additional accessories (poncho, hand/tail bracelets) are a gift from me. Hope you like them!
Anya and her backpack are made out of vanilla, camel, dusty blue, iris, papaya, sand, ash and black minky. Accessories (poncho, bracelets) are made out of olive, emerald, sunshine and white.
I didn't take any additional photos with no accessories, but you can see embroidery and tail details in WIP pictures.
And with that I can officially say I'll be taking a break from plush commissions for a while. I'm also going to take a different approach to quoting/accepting commissions. Instead of quoting plushies myself, I'll prepare a guide to help people estimate the price themselves. I also won't be taking more than 1-2 commissions at once, and there may be different restrictions to what I accept each round, e.g. I can open commisions for a species (like bagbeans), group of species, Pokemon plush, canine plush, medium size plush etc. They'll be first come first served, my personal choice or even raffle if people like this idea.
But before all that happens I need a break. I love making plushies, but right now my health (both physical and mental) is more important. I also don't want people to wait a whole freaking year for their plush, but I won't be able to work faster if my health doesn't improve. Meanwhile, I hope you'll enjoy my other work (designs, bagbean art and maybe even some fanart). I'm not sure if I'll be doing any new plushies for myself/sale, but I'm almost certain I'll be doing some prototypes, so stay tuned!

Thank you for commissioning me!
This was definitely the most intense commission batch so far! ;D