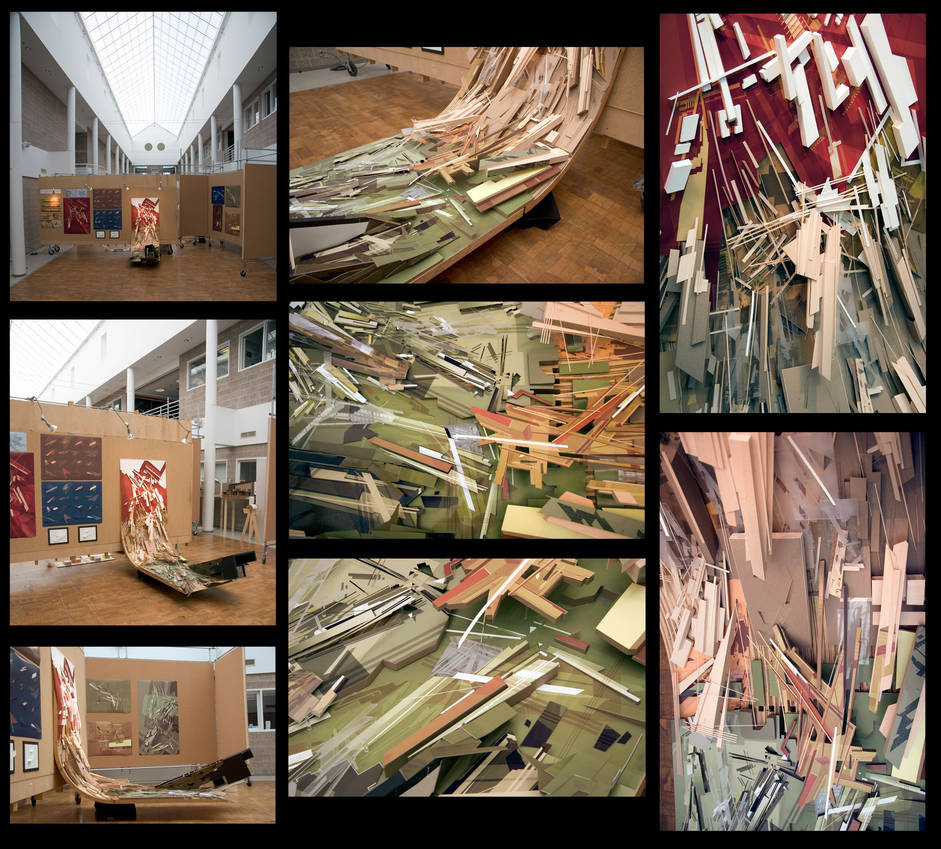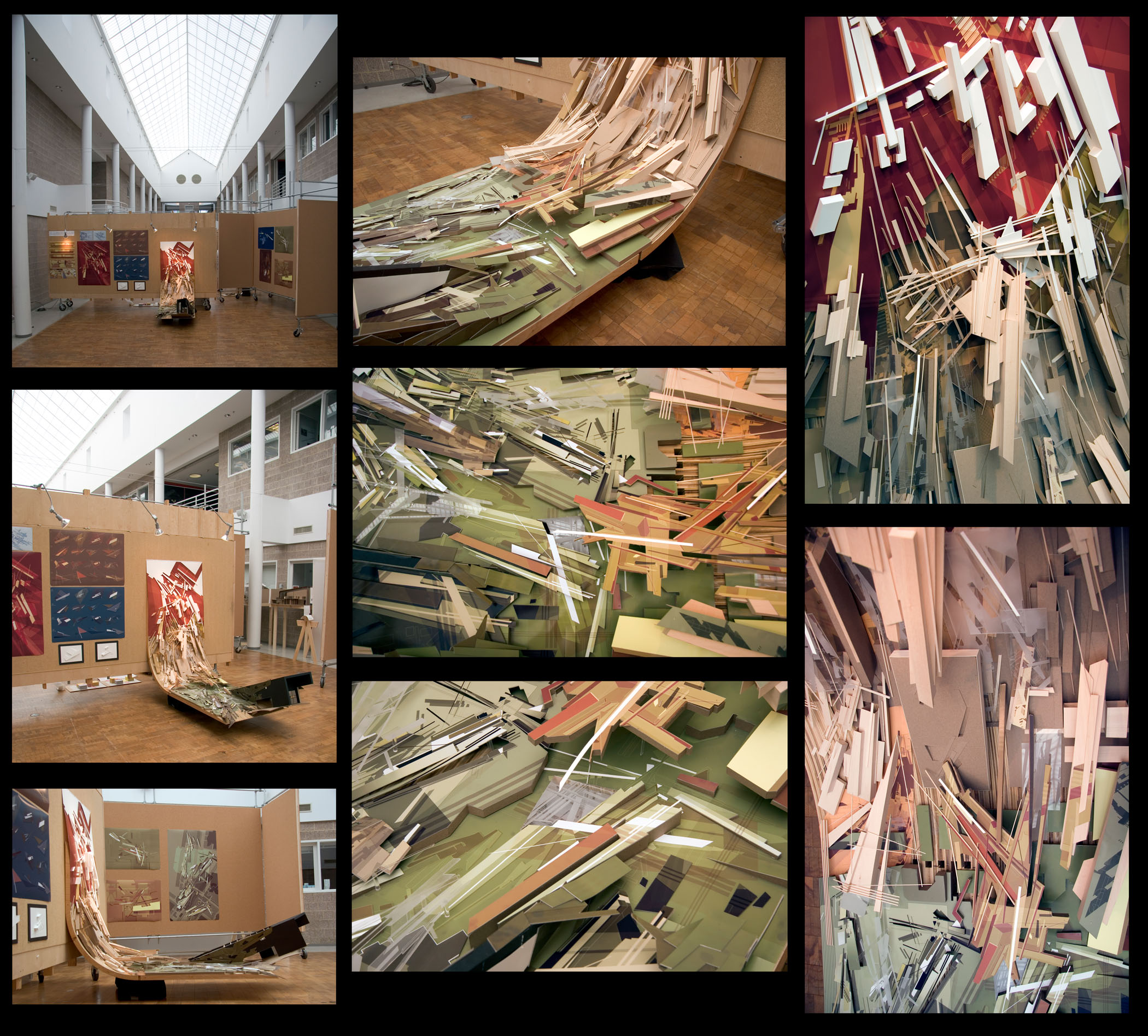 Watch
Thesis - Final Model

Well, this one is going to take a bit of explanation. Like I said before, I was not solely working in the computer. In fact, I was working traditionally just as much, creating what you see here, a model that literally mapped out the entire visual process of the semester.

It stood about 6' tall and was pinned to the board. The armature was an idiotic thing to do, and if I had to do it again, I'd just have this mass of things stuck together. I was stressed. I needed a solution. Wood was my answer.

Even still, these photos still do not represent everything I did that semester. Document is next!