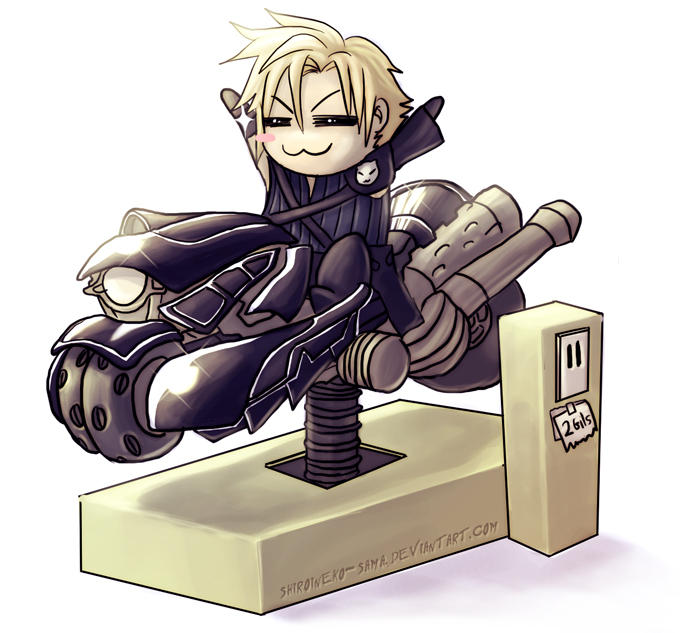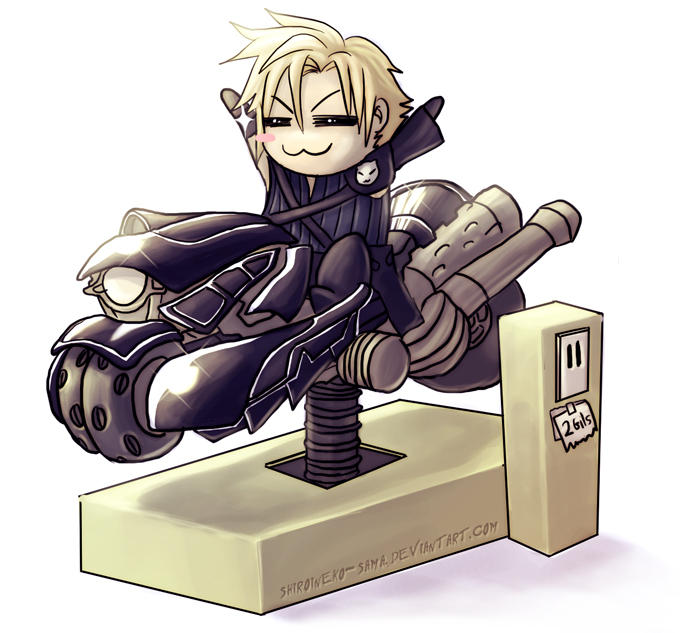 LOL, kiddy ride Fenrir, another Gil added for machine's maintenance, usually it's just 1 Gil per ride.
I've lessen the details on Fenrir coz this is chibi art, and chibi art don't need so much details, so I just pick out the more obvious details on Fenrir.
And yeah, no background, coz I'm lazy.
So yeah, one more day before Chibi Month ends, probably gonna to one more for the finale.
CHIBI MONTH
Check these other chibi art!
[link]
[link]
[link]
[link]
[link]
[link]
[link]
[link]
[link]
[link]
[link]
Cloud and Fenrir (c) Square Enix
THANK YOU FER TEH COMMENTS/CRITIQUES AND FAVS IN ADVANCE