Major update and probably wall of text, but with links to full cosplay photosets in high quality, life, worklife, and stuffs.
Do read on if you are still interested!

Life
I will be going for a short trip to Sydney on 24-28 May, to visit my partner and see Vivid Sydney again!
Last year Vivid's caught my attention (other than the crappy projection on Opera House), and this year seems to be on an even bigger scale!
Will be working with the following 2 awesome models/cosplayers during my short trip there too! (If only there is more time for more shoots!)
1)
Vera-Chimera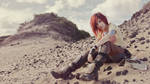 Always wanted to work with her since couple of years ago, love her cosplay of action/game characters, but didn't really had the chance/timing until this time round and some intro by
beethy
(thanks dude!).
Will be having a portrait session with her, as her costume (LOL - Katarina) is not going to be ready during my time in Sydney.
A slight regret though, but hopefully the future trip will have a chance to shoot her cosplays!
But still can't wait to shoot her!

2)
Kiara
First get to know of her cosplay through
shuichimeryl
's shot of her Trinity Blood costume from last year Main Animania, and I saw some fashion shots of her on FB,
So I decided to have a chance to work with her, after knowing her through discussion, she is one real fun and one who really open to experiments (which photographer doesn't like a model who is open to experiment and fun at the same time?!).
Will be doing 2 shoots with her;
1) Meruru from Atelier Meruru
2) A wild or sexy alternative/artistic shoot, stlll pending our last discussions to finalize our ideas. But from our past discussions it's going to be real fun, crazy, and wild.
A shoot I have never done before, due to no caucasian model friends I know locally, able to go all out.
Even though we say we will just do our best and have fun, I do get nervous and afraid I can't get the results.
But on the overall, this will be a breakthrough shoot for me in regards of portrait genre.
The trip will be a very packed schedule, and I technically only have about 5d3n, as I arrive in Sydney in the afternoon, and going back to Singapore in the morning.
Much to my regret, don't think I will have time to catch up with old friends much for this trip...

Maybe I will do more trips to Sydney, as there is a budget airline "Scoot" which has really low fares for Sydney. (Range of $390-550SGD return fates, depends on dates)
---
Photography Equipment
Bought a few photography equipment in this few months:
1) Nikon AF-S 14-24mm f/2.8G ED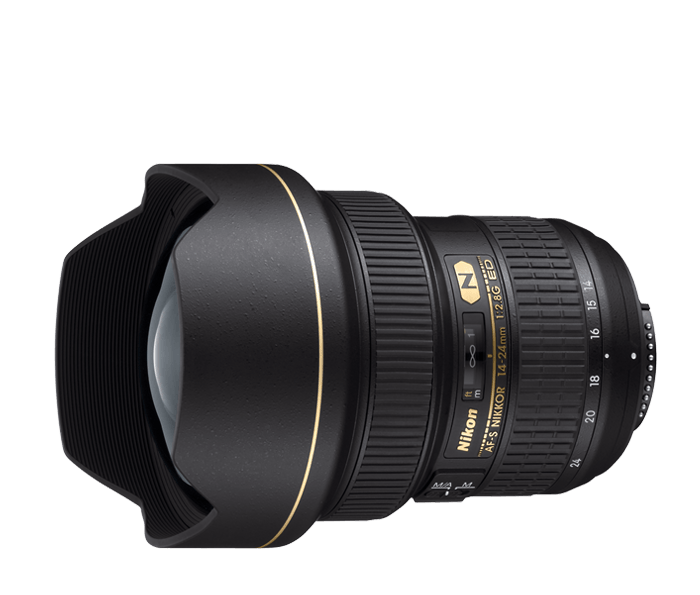 One of the best AF ultra wide angle, can be use for almost anything IMO. Be it landscape, portrait, and concerts!
But probably have to use it with care when comes to portraits.
2) Voigtländer Color-Skopar 20mm f/3.5 SL II Aspherical
This is pancake manual focus lens, which I bought it mainly for the size and weight (206g), but the image quality and colors it produces as I have said at it's size and weight (and price) is really damn great!
A great lens to use for casual travel/street shots, when I don't feel like bringing the big lens out!
3) Gitzo GT2531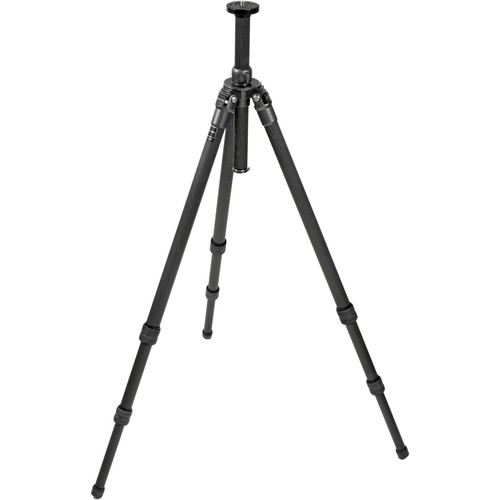 One of my dream tripod to own, and I finally got it! (More justifiable as of recent couple of years I started to do more landscape/cityscape)!
Though I need 2 more accessories for it to be the dream tripod setup. which are;
- Markins TH-200 baseplate (more stable and less vibration than default Gitzo ground set baseplate setup)
- Arca Swiss Z1 ballhead (one of the best, if not, the best ballhead)
4) Think Tank Streetwalker HardDrive
Always wanted to replace my full load travel camera bag, which is a Think Tank Airport Antidote v.2.
It fulfils most of my requirements, except for comfort. And with age number going up, and personal fitness going down, comfort is a huge factor I would like to have it,
Used my partner's Think Tank Streetwalker Pro, and I found it's comfort is really top notch, so after consideration I got the bigger brother with laptop compartment!
5) LEE Filters Neutral Density Graduated Filters 0.9 (3 stops) Soft
Bought this compliment my current 2 stops ND Grad, and Big Stopper, for better control for shooting landscape/cityscape.
---
Work Life
Last year and the early start of this year was one crappy part of my life.
I will say mainly due to my previous job, I was very stressed out due to direct supervisor who doesn't have the leadership and being a very difficult person.
In short, I was stressed out almost daily, probably my actions also affected my friends, no motivation or energy to plan or do photoshoots. Morale and happiness was at an all time low.
My salary was far away from proportionate for what I'm doing for that position (much more tasks and responsibilities compared to initial scope discussed).
Not that I don't welcome more responsibilities or tasks, but I believe in getting paid appropriately, and being treated as a proper human being, I will very much willing to do so.
So, I jumped ship when I have the chance this year.
Fast forward to current job, even though it's not exactly the field I would really want to do, but on the overall it's still counted under as project management.
Which in the long term, something I want to do as a career path.
Pros of current job: Good pay, being treated fairly, and at times can have a flexible timing.
Cons of current job: Might need to work on weekends/everyday if project schedule requires, be exposed to construction site environment (to a certain extent some health issues).
On the overall, I am feeling much better now, happiness and morale wise, hope I can learn more and gain more experience on the job!
---
Full Photosets in HQ
Please click the link for the full photoset over at my blog!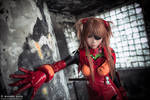 Evangelion: 3.0 You Can (Not) Redo 【27P】
shiroang.o-oi.net/cosplay/evan…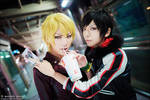 Durarara!! 【21P】
shiroang.o-oi.net/cosplay/dura…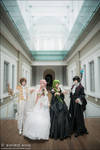 Code Geass 【22P】
shiroang.o-oi.net/cosplay/code…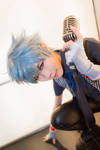 Uta no Prince-sama 【15P】
shiroang.o-oi.net/cosplay/uta%…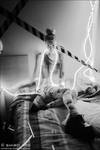 FLASH/MOB 【20P】
shiroang.o-oi.net/portrait/fla…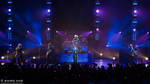 LUNA SEA - The End of the Dream 【22P】
shiroang.o-oi.net/concert/luna…
SCANDAL Asia Tour 2013 【19P】
shiroang.o-oi.net/concert/scan…
Please folllow me at the following site for more quick updates: