Was pretty busy for this month, gearing back be more efficient and productive, so really getting lesser time for leisure or so.

So will try to sum up as much as possible!
Daily Deviation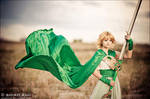 This is my 3rd DD (but my 1st DD for cosplay photography though) sometime ago!
It was suggested by
Ellamenopea
and featured by
pullingcandy
, thanks to the good people!
This is one of my favorite cosplay photo I took in 2010, so I'm really happy that something I really like get selected for it!

My other 2 DD, which is of concert photography.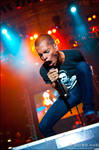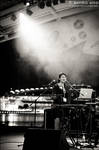 Kotaku.com
I got featured on
Kotaku
!!
Actually...I wasn't aware of this at all, until my friends posted on my Facebook, or contacted me through MSN.
(Was having a bad night doing PC troubleshooting, so yeah...)
I'm definitely no hero, but was suprised and honored to be featured on Kotaku!
Many thanks to Brian Ashcraft from Kotaku for featuring me.
Link to complete article
here
.
Costop Magazine
Some of my photos from Chobits photoshoot with
shuichimeryl
and an event mini-shoot with
Drefan-cosplay
's Guile, was featured in Costop #13.
Costop is a China based cosplay magazine, but they also do feature international cosplayers and photographers.
Do visit their official site
here
.
China Trip
Will be going to China in February!
Traveling to Chongqing, Lijiang, and Dali from 11th to 22nd of February!
More of a travel photography trip, meeting up with friends in Chongqing, and doing a couple of shoots while I'm there.
Really not enough time to travel and casual hike for 3 places!

Can't wait to meet up with friends like
35ryo
,
kirawinter
, and a few others who doesn't have a DA.
...and of course to eat loads of good food!!!