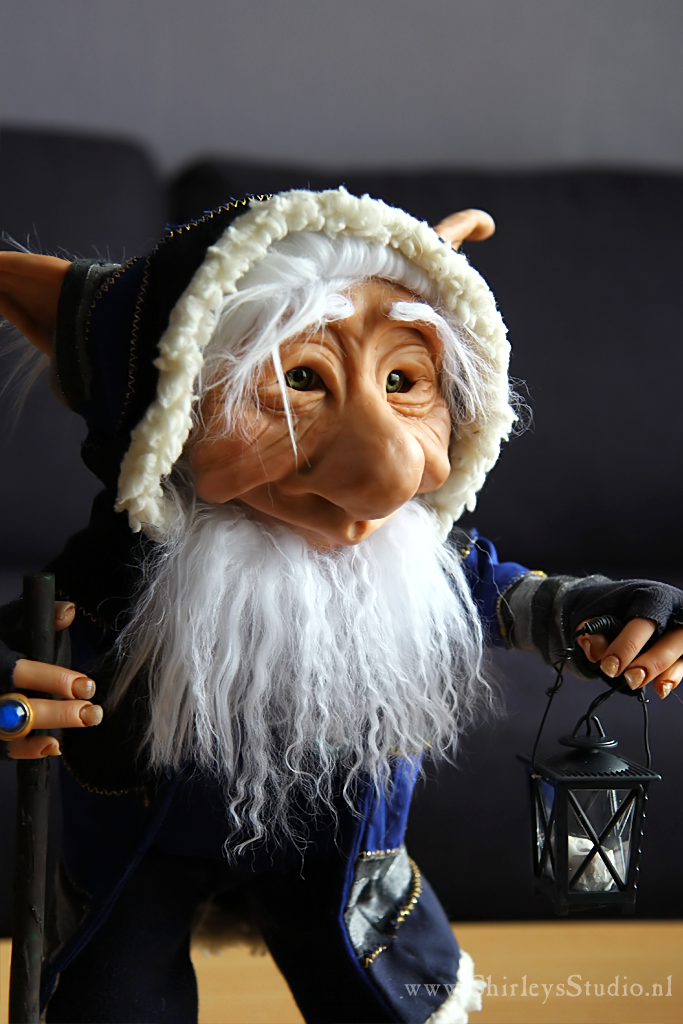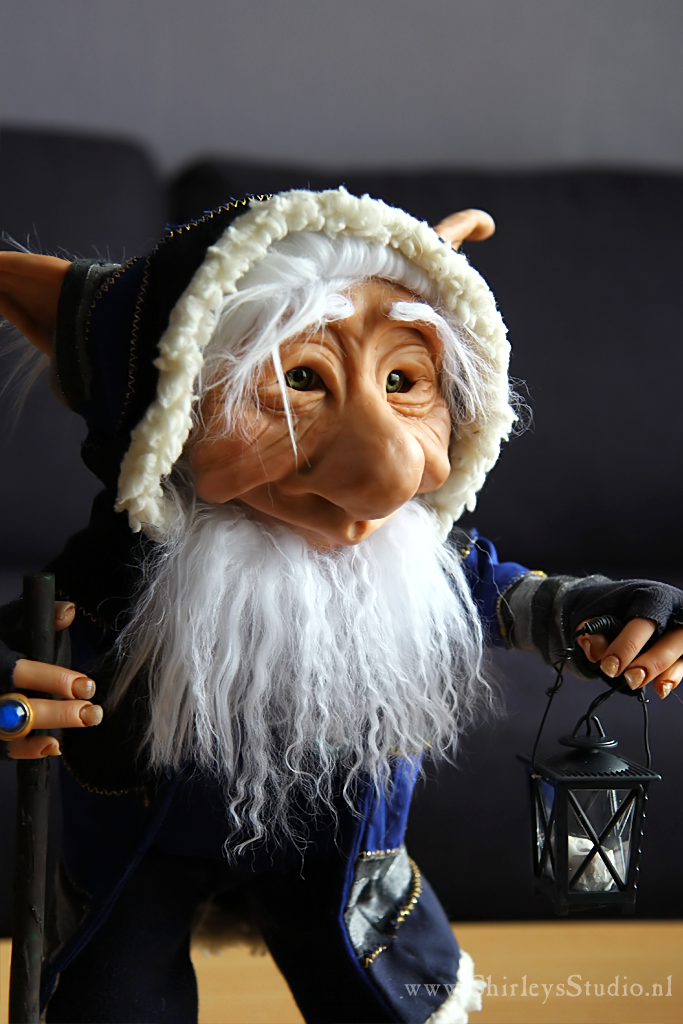 Watch
Troll Brennis is available for adoption on Ebay now

His light is (FINALLYYYY) working, there is a "flickering candle led" (yes, I googled that

) inside the lantern.
The light works on 3x AA batteries (included) and has a on and off switch

Brennis is holding a staff for support, he is able to stand on his own but with the staff he has better balance (he's old, you know

)
Link for adoption;
www.etsy.com/nl/listing/180198…

Woooow, he's amazing!!

The eyebrows look so cool! And the wonderfully crafted hands, awww...
Reply

Reply

Oh! How cool! Thank you very much for featuring Brennis!

Have a great day too!

Reply

The batteries must be on his back with wires hooked up?
Reply

I need to make a better picture of that, lol

Yes, the wires run trough his arm and the battery box/switch is behind his back

Reply

Aww sweet. If I was rich I'd so collect your work. Right now half our bowls for food is old food packages.
Reply

Reply

Thank you and our family has taken a lot of steps to improvement this year already. My sister going to college and me getting treatment for something I was against even though it was harming me.
Reply

I'm glad you and your family are facing better times, I hope you will recover well from what was harming you


Take care!
Reply

We have an appointment in a few weeks to get the first batch of tests. I am 99% sure it will come back saying I have it. I had tests in the past a few years ago saying I had it and it's only gotten worse. Then we have to see which spot is causing it. If it's in the head then we have to make sure it's not a tumor.
Reply