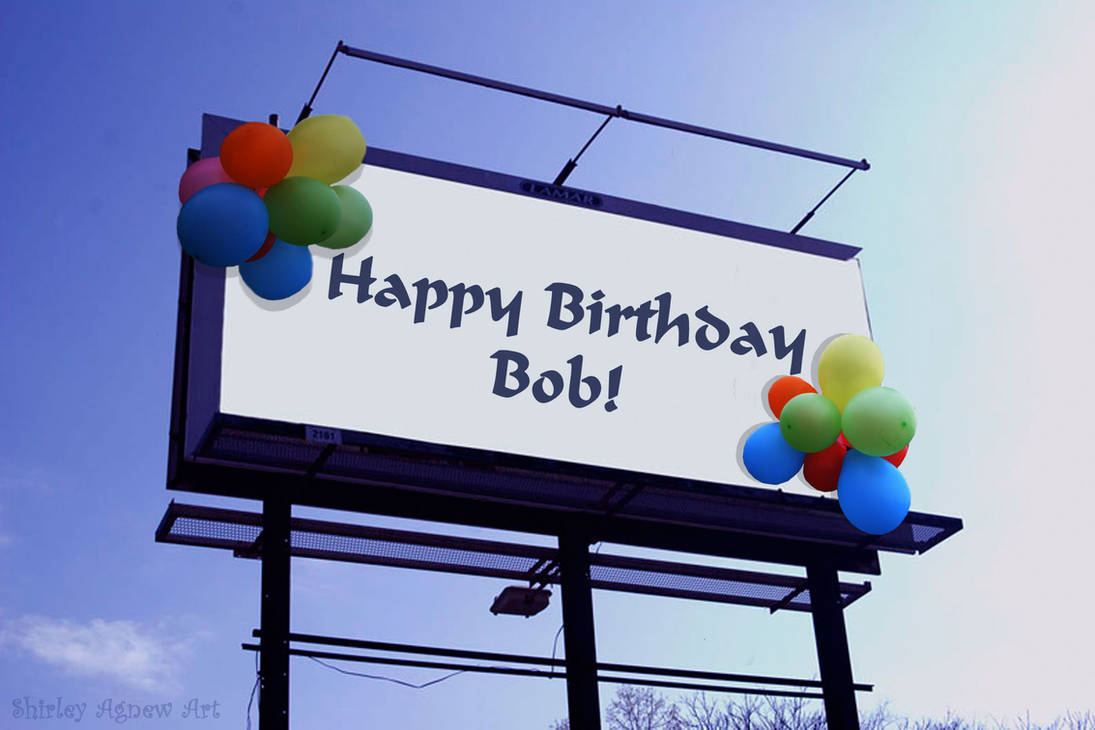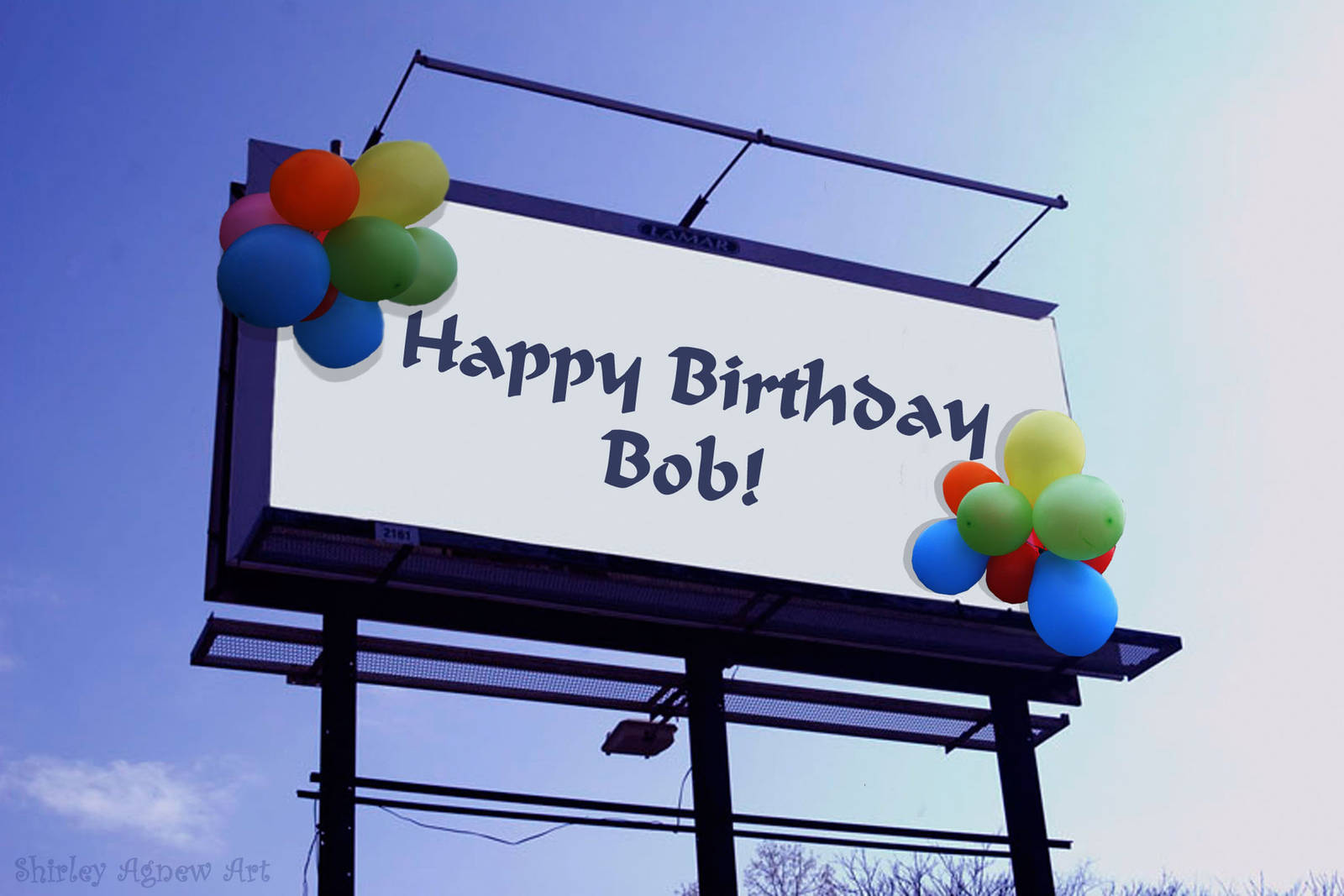 Watch
This picture is to wish a very Happy Birthday to my lovely friend Bob

Have a wonderful day Bob!



www.youtube.com/watch?v=-hyJso…
Thank you to the following for the use of their beautiful stocks
Billboard -
mrdestructicity.deviantart.com…
Balloons -
shelldevil.deviantart.com/art/…

pretty cool billboard idea!

Happy Birthday Bob
Reply

Thanks! I'm sure tomorrow will (my time) will go smooth. Looking forward to taking the day off. May go out and get some pics in somewhere.
Reply

You are very welcome. Enjoy your day off and
have a lovely birthday and if you take those
pics, I look forward to seeing them!

Reply