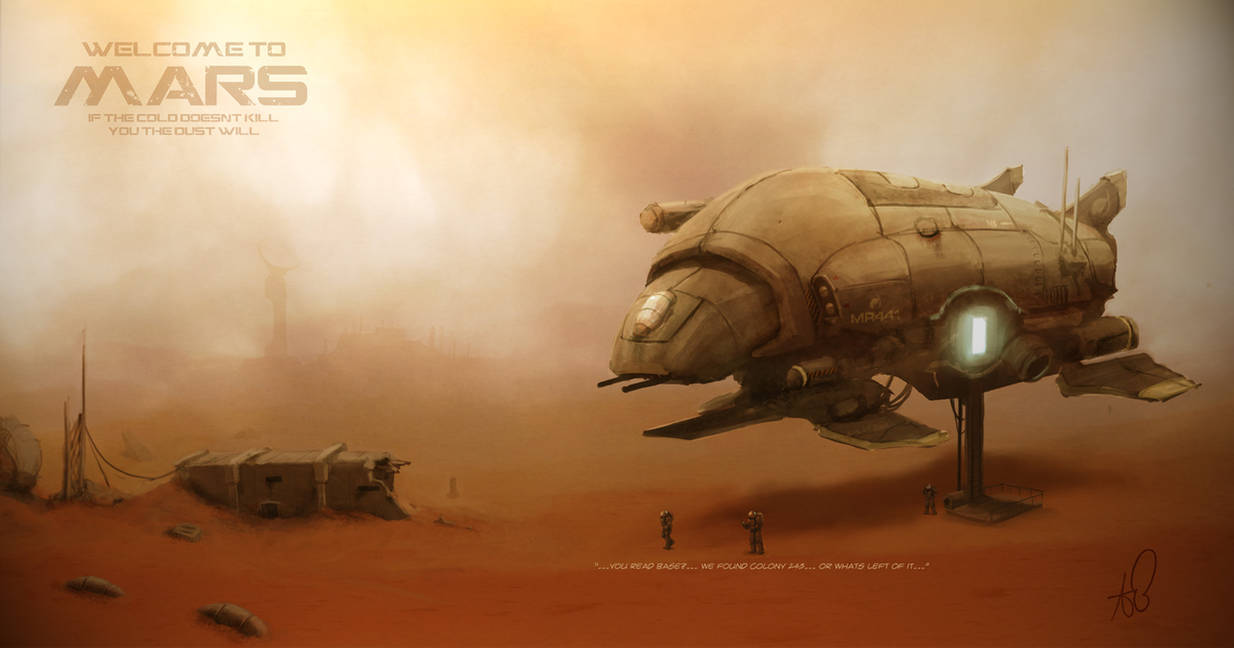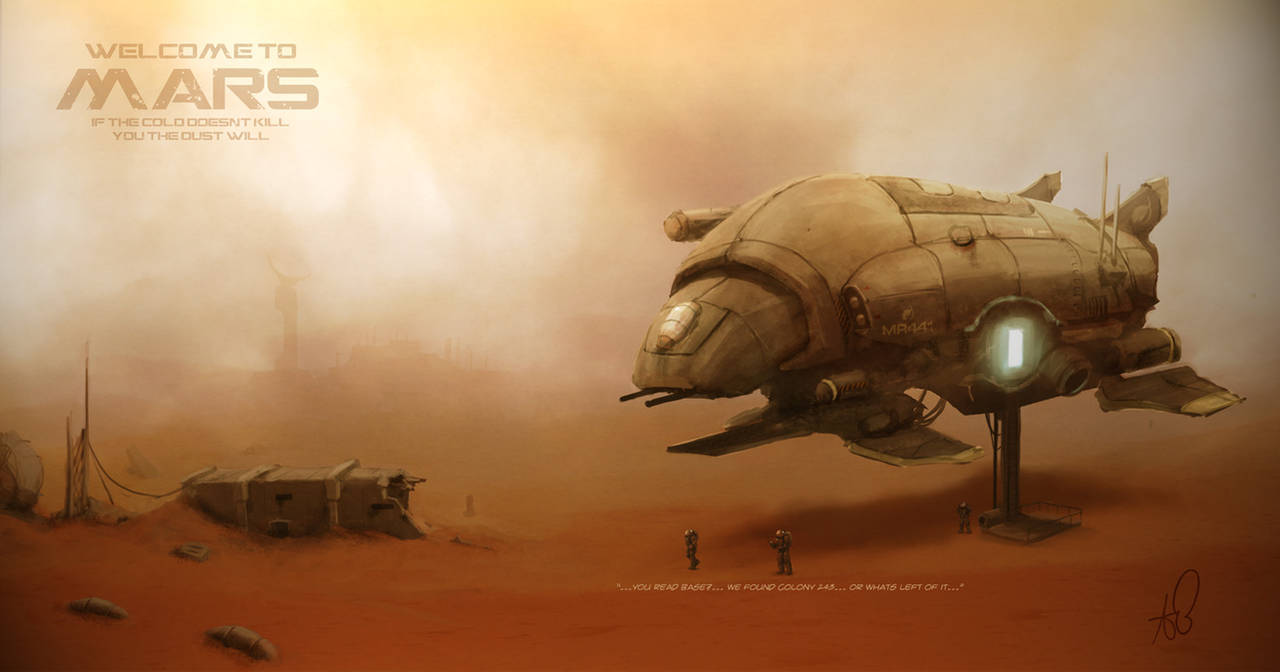 Watch
Hey there people,
DasAdam suggested I get involved in a contest over at CGpad called Welcome to Mars.
Well for once I had a little bit of an idea for a painting/scene... Gotta seize those opportunities when they arise. That and i actually had time to knock it out too, like a fair chunk of time. This one took me couple of hours on friday night, a fair chunk of saturday and a few tweaks here and there on sunday.
edit: Some people pointed out the oddness of a simple ladder on a ship like this hence ive replaced it with lift which is able to fold up after usage. Still probably not the best solution but hey... oh and i've added a couple more doods out there. he looked lonely and static
I've left the res smallish for people but if you hit the download then you'll get the complete pic.