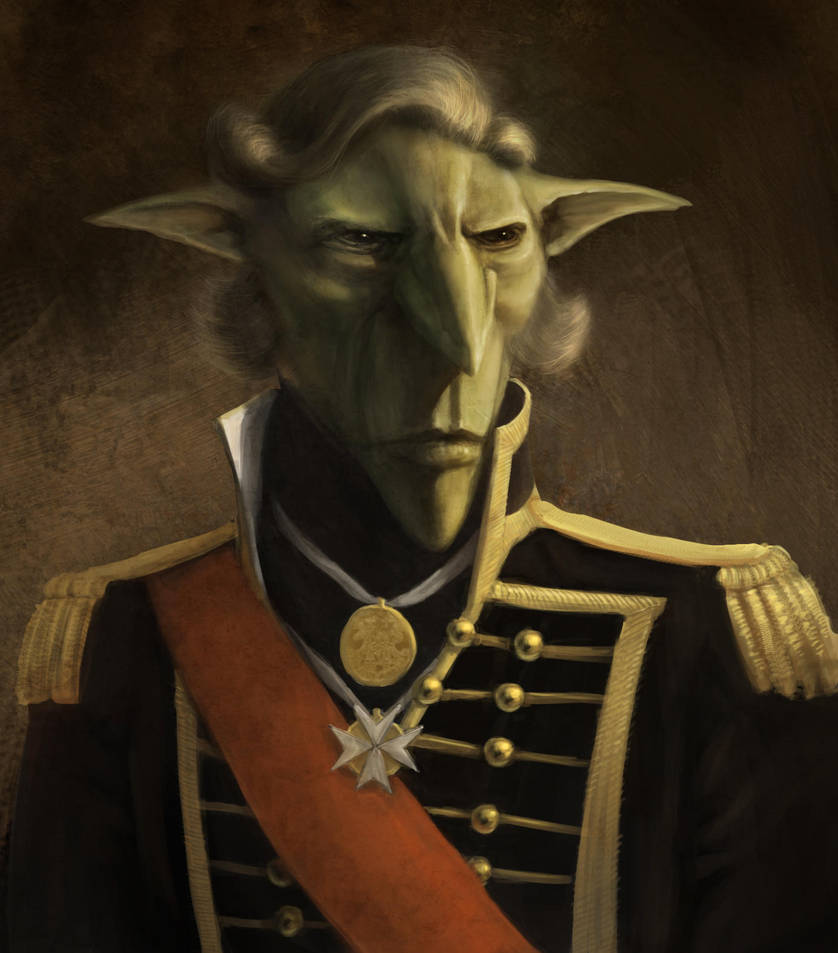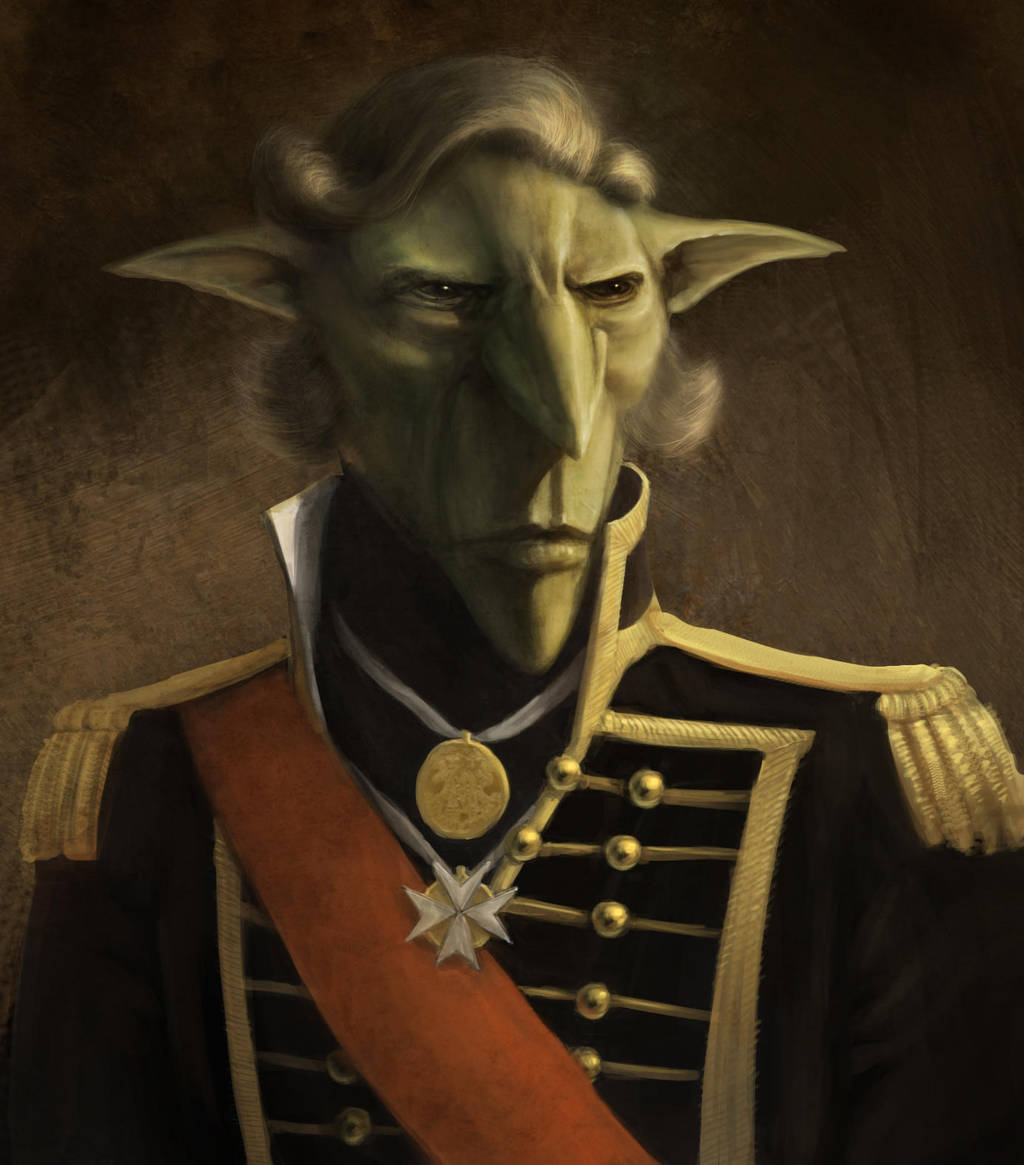 Watch
I am thinking that there could almost be a series of these goblin generals coming...

Really great mate, I like how you've captured a period likeness in the way its painted. A series would be great too along with their docked vessel awaiting sail

Reply

I've kinda always wanted to do some really old portrait style paintings... this really just gave me an excuse to do some studies of the style but have some fun with it. I have about 3 planned on the horizon hehe

gonna be fun!!
Reply

Well, this would be not bad idea. Waiting for the progress.
Reply