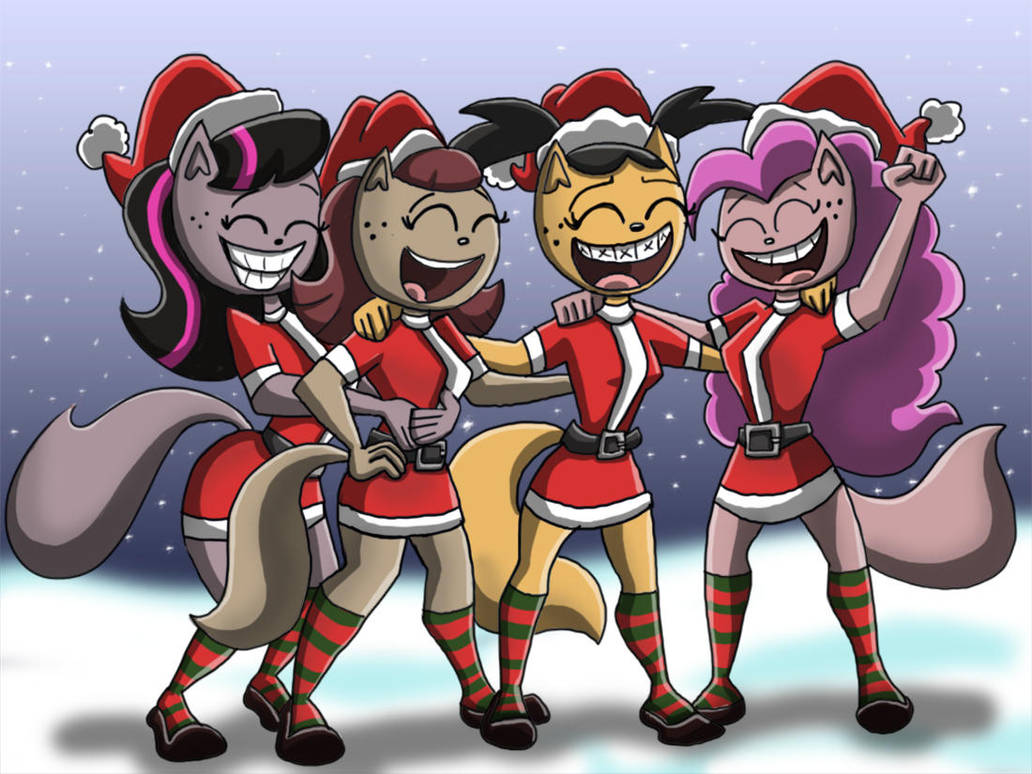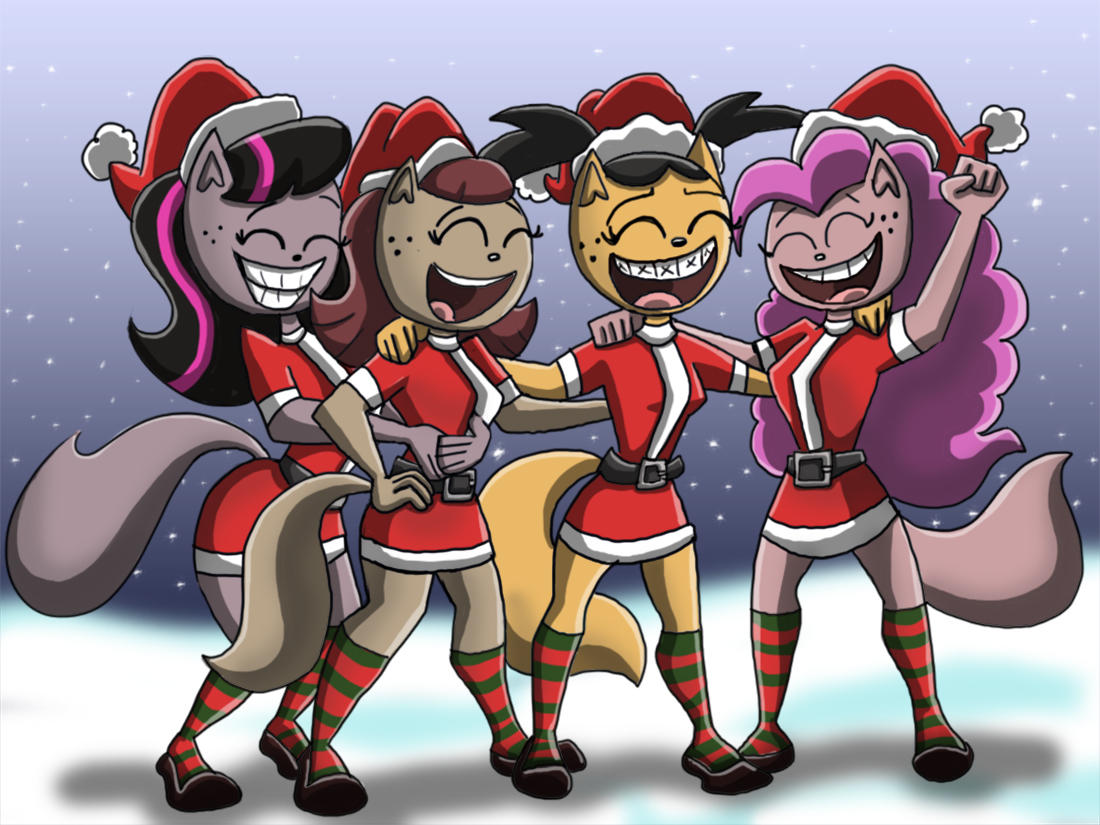 Watch
And the final pic for the 12 Days of Christmas Wish List. Although I'm not quite done with my X Mas art yet. ;D
The last one is for my friend

.
It features Kitty being with three of her fellow Cheer Kitties. It's like a bunch of kitties but with different fur colors and hairstyle. How interesting. so if you don't get the original Kitty you got another Kitty to pick from the 'Kitty Tree'. ;D
In all seriousness I decided to end this 12 day-a-thon with teenage Kitty and the trio dressed up in Santa outfits just having some fun. I'm not sure if this clips need any setup; but if it wasn't Christmas and you saw four cats dressed as Santas laughing out in the snow; the End Times have arrived. ;D
Nah; I think these four were done doing a Christmas charity for the day and celebrating for a job well done. What they did to get the money; who knows?
But Christmas is about togetherness; most of them anyway. This one I kinda sat out on because A.) I was sick and B.) I'm kind of grounded right now in terms of weather and travel. So yeah; a Christmas without family. Well I won't lie....ocassionally you'll get a few. So you make the most of it.
But seeing these four having fun does bring warm feelings to me.

Merry Christmas you all. I do hope you all had a very Merry Christmas.