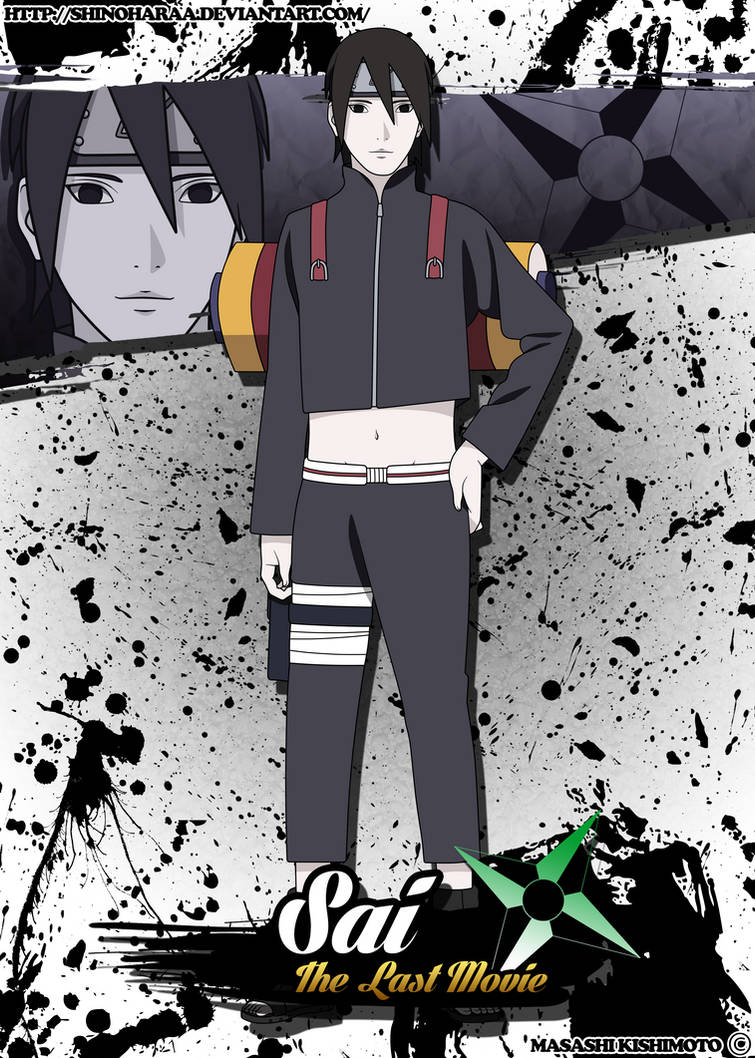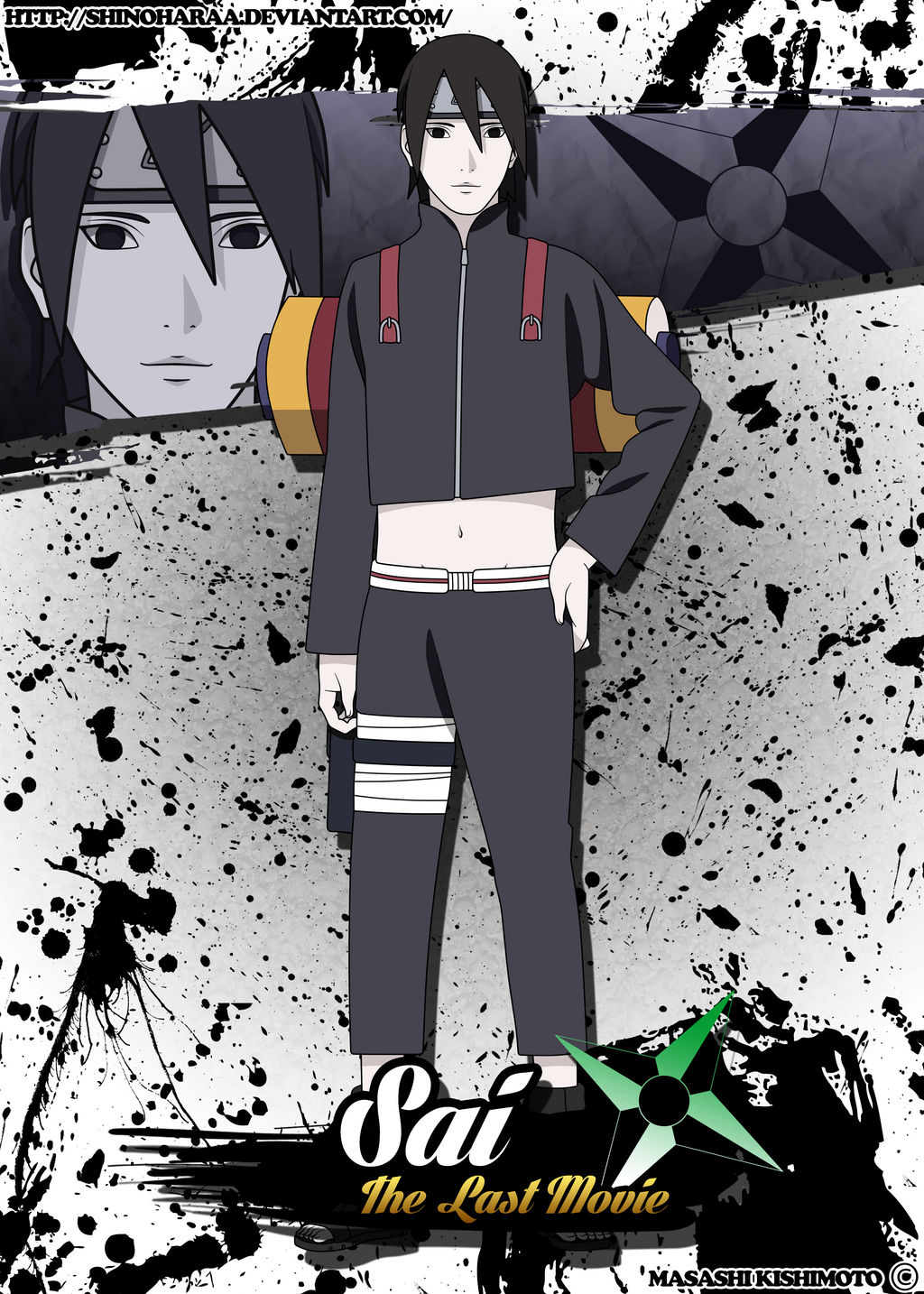 Watch
Sai is from Naruto -The Last- Movie
Sai
is an
Anbu
of
Konohagakure
. Raised as a member of
Root
, Sai has no emotions and has difficulty connecting with others. When he is added to
Team Kakashi
as a replacement for
Sasuke Uchiha
, he begins to learn about people's feelings and tries to develop himself as a part of
Team Kakashi
. He later forms his own
family
with
Ino Yamanaka
, after the
war
.


Sai was orphaned as a child and recruited into
Root
, a secret branch of the
Anbu
. There he was raised and conditioned to have no personality, personal connections, or a name; "Sai" being given to him for the purposes of joining Team Kakashi. Though largely successful in this regard, Sai retained an interest in art. When
Shin
, an older Root member, discovered Sai's drawing ability, he encouraged Sai's talent and they became very close.


Over time, Sai came to think of Shin as an older brother and looked up to him. Unfortunately, Sai and Shin were supposed to fight to the death by Root regulations, in a final step to eradicate emotions. Before that happened, however, Shin died of an unnamed illness and Sai's Root training suppressed most of the memories he had of him.
In the anime, Sai and Shin were forced to fight by
Danzō Shimura
but Shin died before the battle could be finished. Shin told Sai to report to Danzō that he killed him in battle and before succumbing to his illness, told his brother that he had to suppress his feelings and that he should live for the both of them.
Before Shin's death, Sai created a picture book that would depict all the opponents they faced and illustrate the feelings that they shared for each other. Sai organised the book so that his and Shin's portraits would be located at opposite ends of the book, and in the centre pages would be a picture of them holding hands. Some time after the loss of Shin, Sai forgot that this was his intention, and the picture book was left unfinished, though he could never bring it upon himself to discard the book.


During his time in Root, Sai was ordered to eliminate a large number of individuals that posed a threat against Konoha. The last assassination he performed was of
Unmo Samidare
.
In an attempt to gain a powerful
fūinjutsu
after seeing the
Third Hokage
sacrifice
his life in an attempt to defeat Orochimaru, Danzō supervised Sai while he learned how to use the
Sealing Technique: Tiger Vision Staring Bullet
, noting that it would be dangerous as he would have to use "emotional energy" in order to make the technique stronger. Sai struggled greatly with this endeavour as it conflicted with his training and, consumed by negative emotions, his training was seemingly left incomplete.


As a member of Root, Sai is a highly capable ninja, considered by
Danzō
himself to be the strongest member of his generation. Danzō even had enough faith in Sai's abilities to task him with single-handedly killing
Sasuke Uchiha
.

why is he always wearing something bottomless?
Reply

Reply

Reply

He'll get more emotions, I hope
Reply

Definitely! I think he is one of the characters more evolved emotionally.
Reply

Despite the fact Sai looks creepy, he is a good guy.
Reply