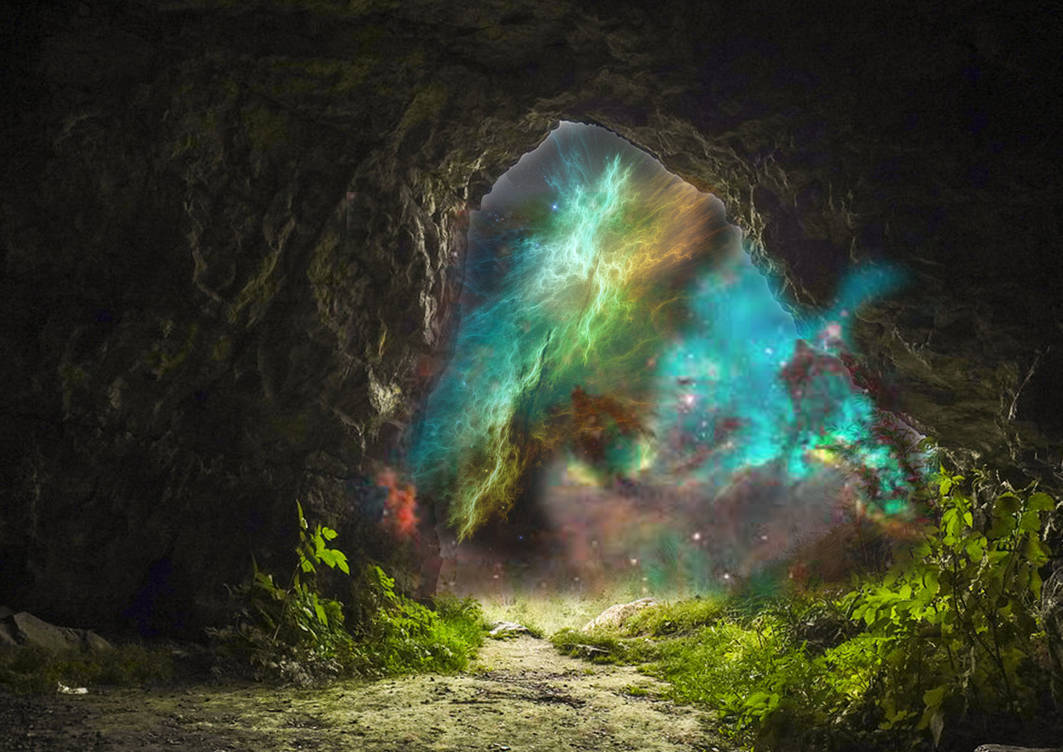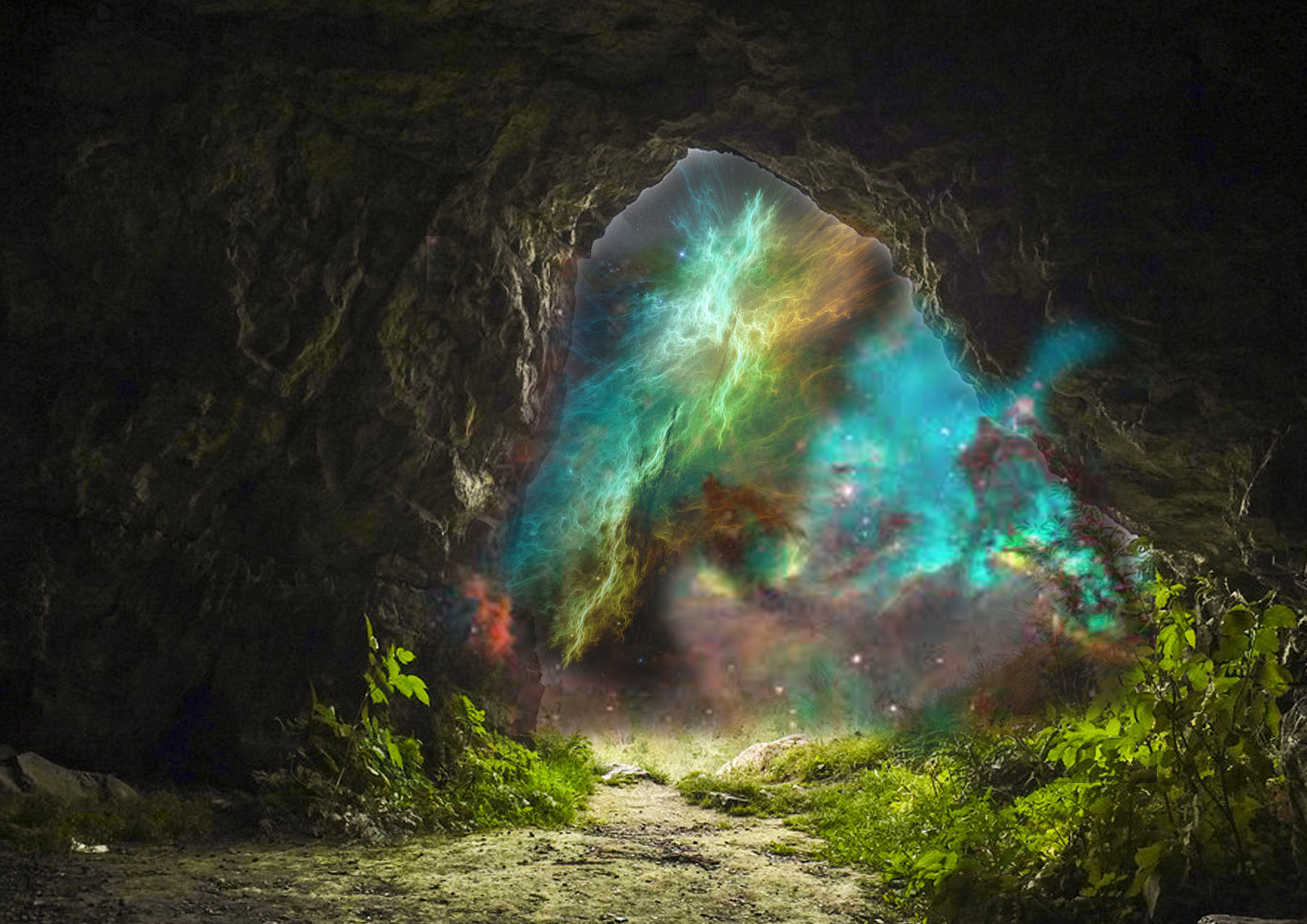 This is a picture of both the Drustan and Orion nebulae found on google faded into one another and then

overlapped over a picture of a cave that I found as a stock image here on DA:
fav.me/d5dl0cw
> Looks like this link is now inactive so Will have to try and find it again.
I like the lighting in the picture but further editing might be required to get the leaves right in the layers. Looking back on this I wish I had spent alot more time on edioting.

I've called it "Cave of dreams" because caves and underground catacombs are where I spend the majority of my time

exploring when i'm sleeping and pictures of space are naturally calming and make people think. I like the concept of this

& will probably do another one or a whole project based on Caves & dreams. Please Leave a Comment if you like this Image.