...There was no need to combine those words.
But I did it anyway.
:bademoticon:

Hark! - the promised feature journal, in which I struggled to showcase some of my longtime (and newer!

) friends' work with just a few pieces. I started with five works each but figured hey - in denying myself and picking just three, maybe readers would feel denied, too, and all the more anxious to get up in those galleries and see more of their beautiful work.
And that's really what I want the readers of this journal to do, because my friends deserve it. They have supported and inspired me, some of them for years now. Sharing a few of their brilliant works in the hope you might find inspiration in them, too, is the least I can do for people as marvelous as them. It's not much, but I hope it's alright, you guys ;u;

Love you and look forward to 2016!

AKreiko
she is my babbu and i am her sloth-chan

:thumb572857664: :thumb577846768: :thumb558754323:




Kat-Naps
the ketchup to my mustard, circa 2002


winepire
my smeepai with whom i've had the honor of spitting many a sick rhyme & teaching many a president to dance

AnonTheDarkOne
the multitalented, longtime friend who hasn't once hesitated to share a deep discussion, thoughtful comment, or encouraging word

Winter-Wisp
a friend wise and talented beyond her years, and always up for tagteaming long-derp


CyanoDrake
a friend whose artwork, encouragement, and admiration for cath's pants never fails to bring a smile to my face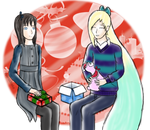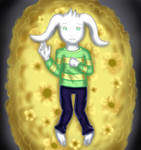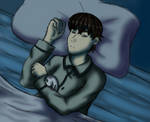 DestinyFailsUs
one of the kindest and most passionate indie devs i've met. she is so inspiring and talented





agentchimendez
a new frand (//froths at mouth) who still hasn't run away yet (ok emoji). (//muffled screaming in background: gEt OUT while you CAANN)


Silvery-Storm
and last but not least...wait who is this
jk. my soulm8
pls don't tase me for featuring older work; i couldn't leave u out m8