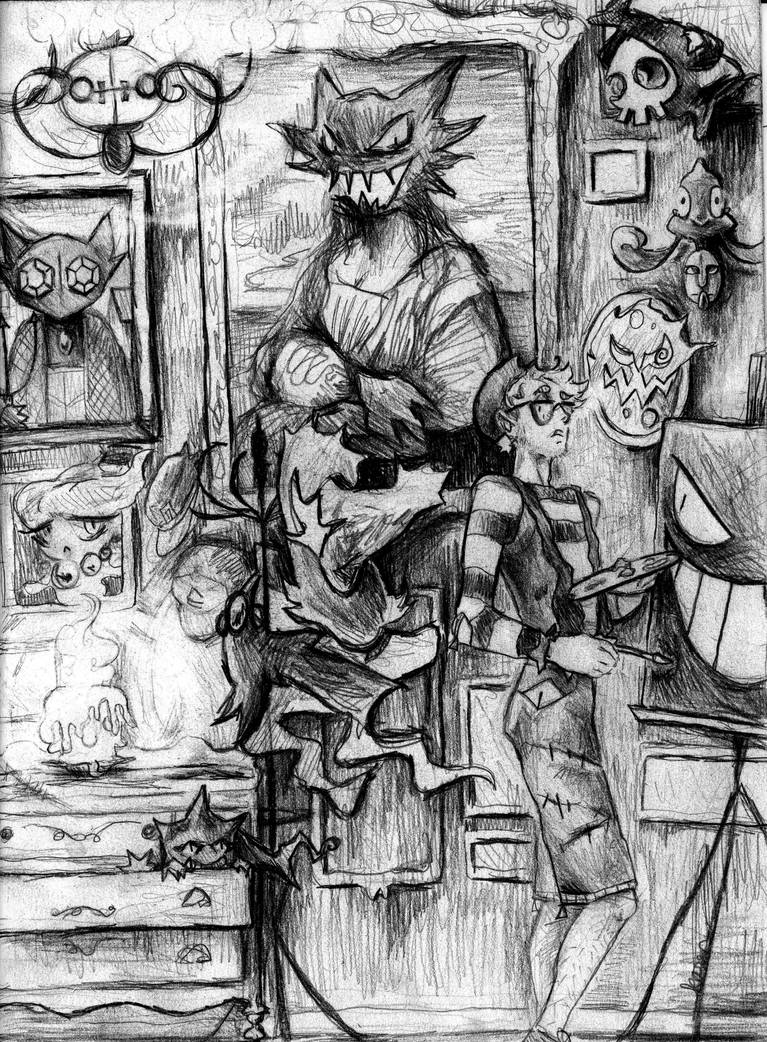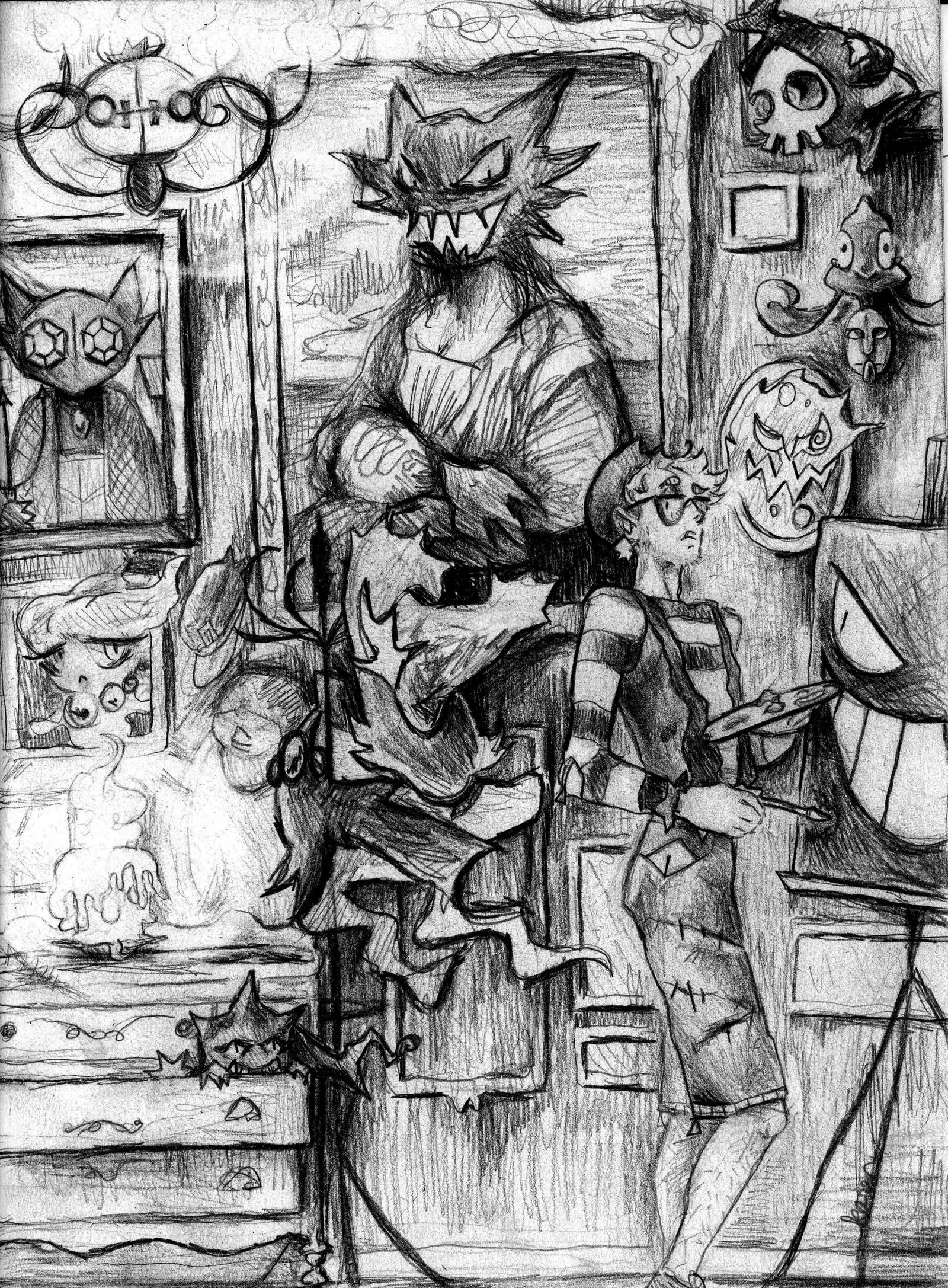 Watch
...in a haunted gallery.
for
shadowtoon

drawing every day, i should really invest in a better sketchbook. this one smudges like crazy and doesn't hold up to erasers very well, either. so i kinda just kept adding more pencil instead of erasing...so there's that awkward hat rack smack dab in the middle...but i had to squeeze it in there once i had the idea.
can you spot all the pokeymanz? ((;

Reply

hahahaha i only hate spiritomb because it's such a freakin pain to catch XD and because cynthia's is a freakin pain to BATTLE. that dark/ghost type combination is wicked...well, it was before the fairy type happened, at least :'D and of course litwick is adorable - makes it all the easier to lure you in and burn up your life force ;D
you should watch this - i thought it was pretty interesting - especially the part about shuppet and rotom!
www.youtube.com/watch?v=M3otQp…
Reply

I've never realized that Shuppet and Rotom are shaped so similarly. Coincidence? I think not.
I've had a lot of free time at work lately, and, as a result, I've been watching a lot of videos like that. Way too many fan theories.

Reply

Lol that haunter mona lisa is so much win XD. A very creative piece to say the least

. Love how some of the pokemon are hidden in plan sight. Gotta find them all? XD Great hatching technique on this piece as well. I think this looks best without color too...maybe because of the ghost pokemon? Totally adding this to my favorites

Reply